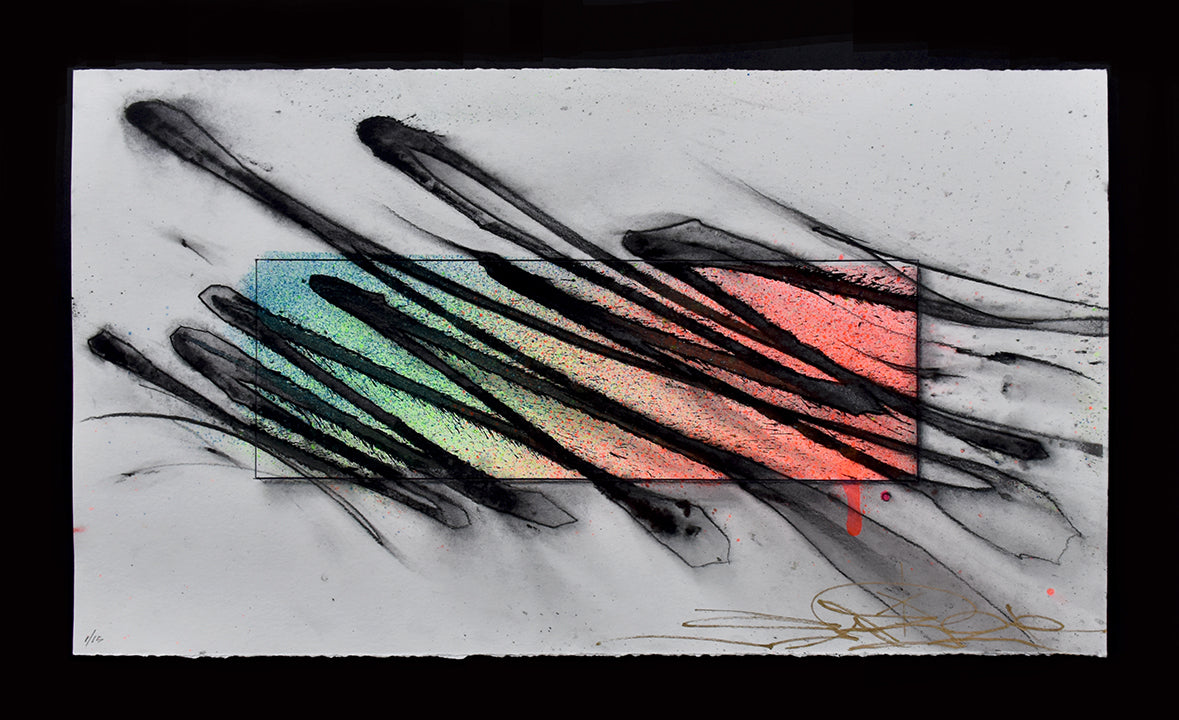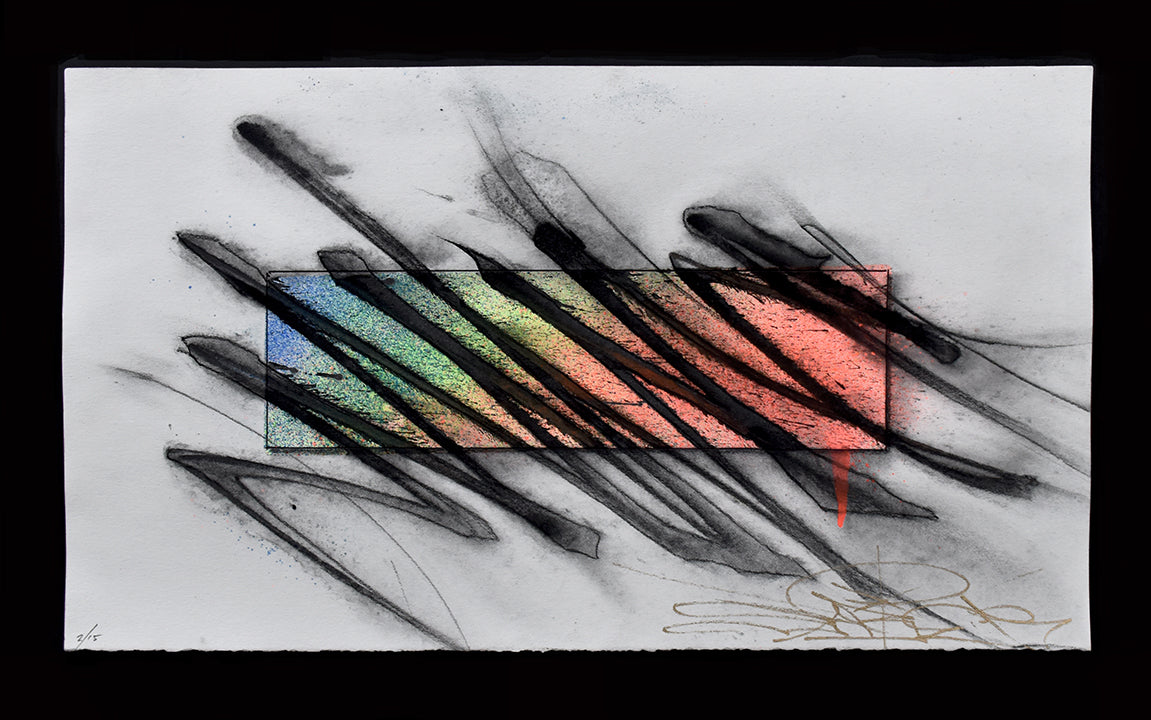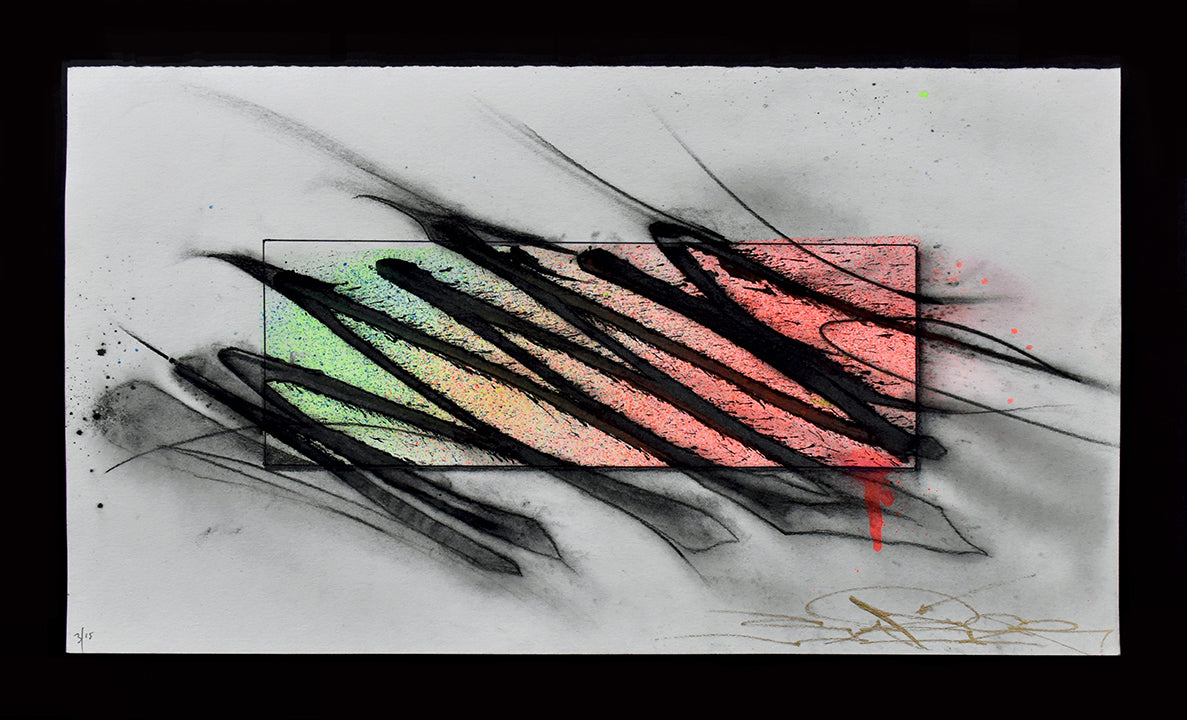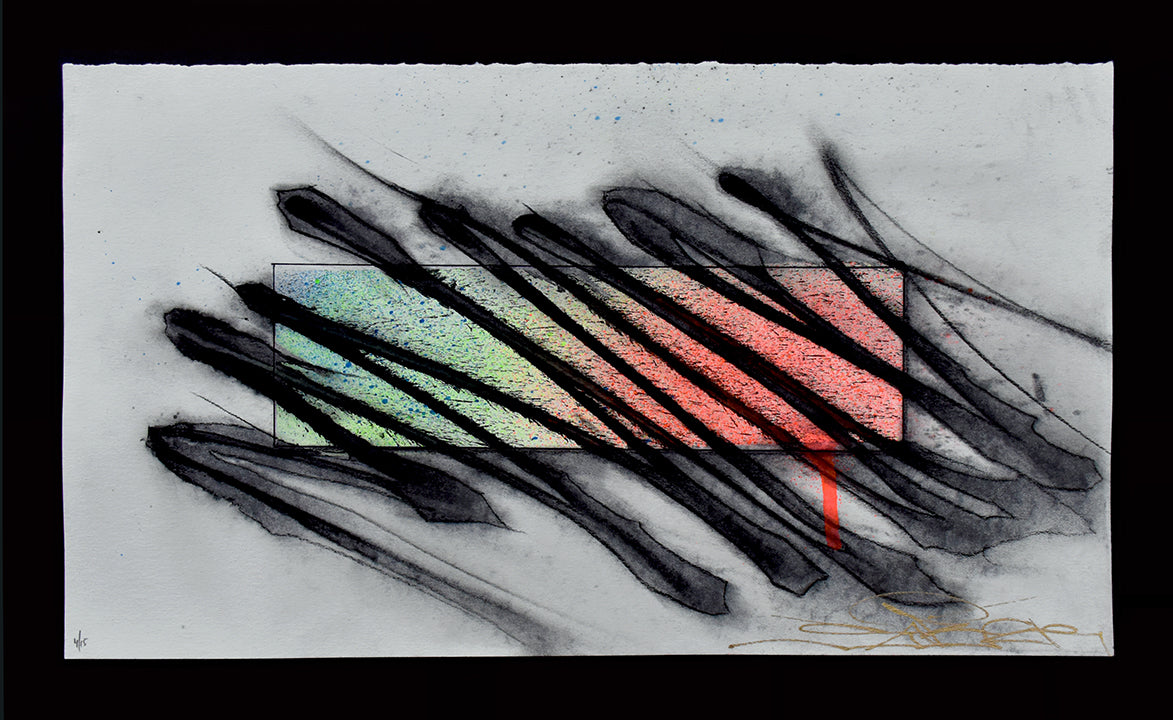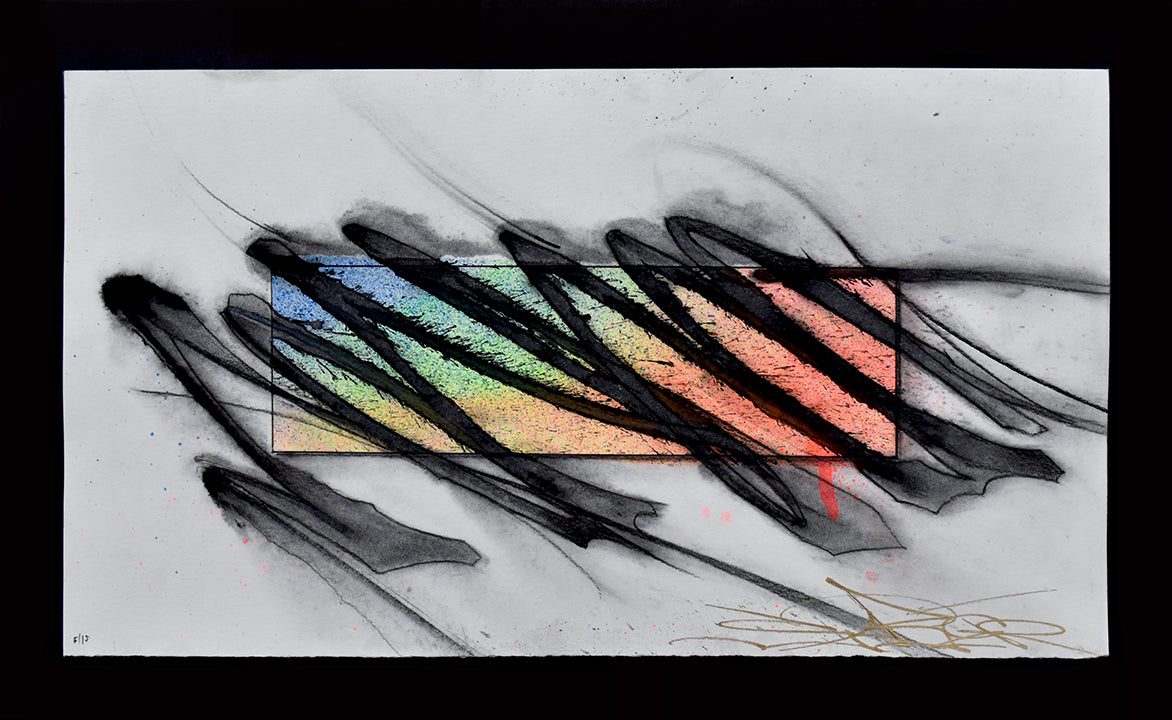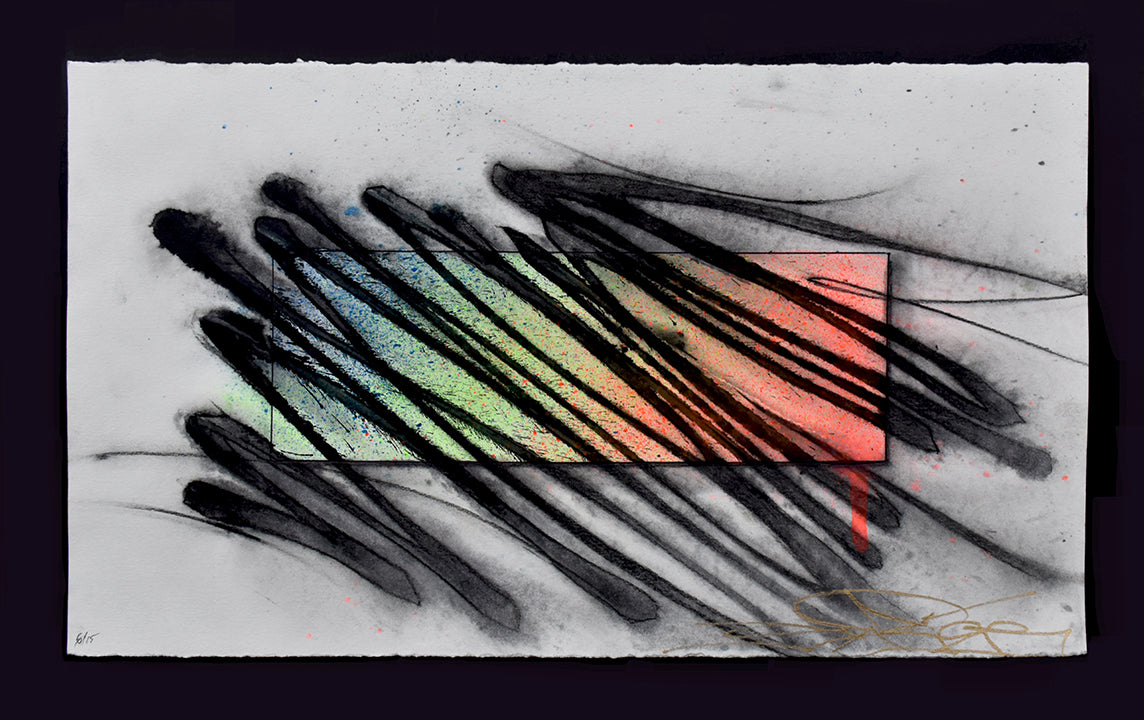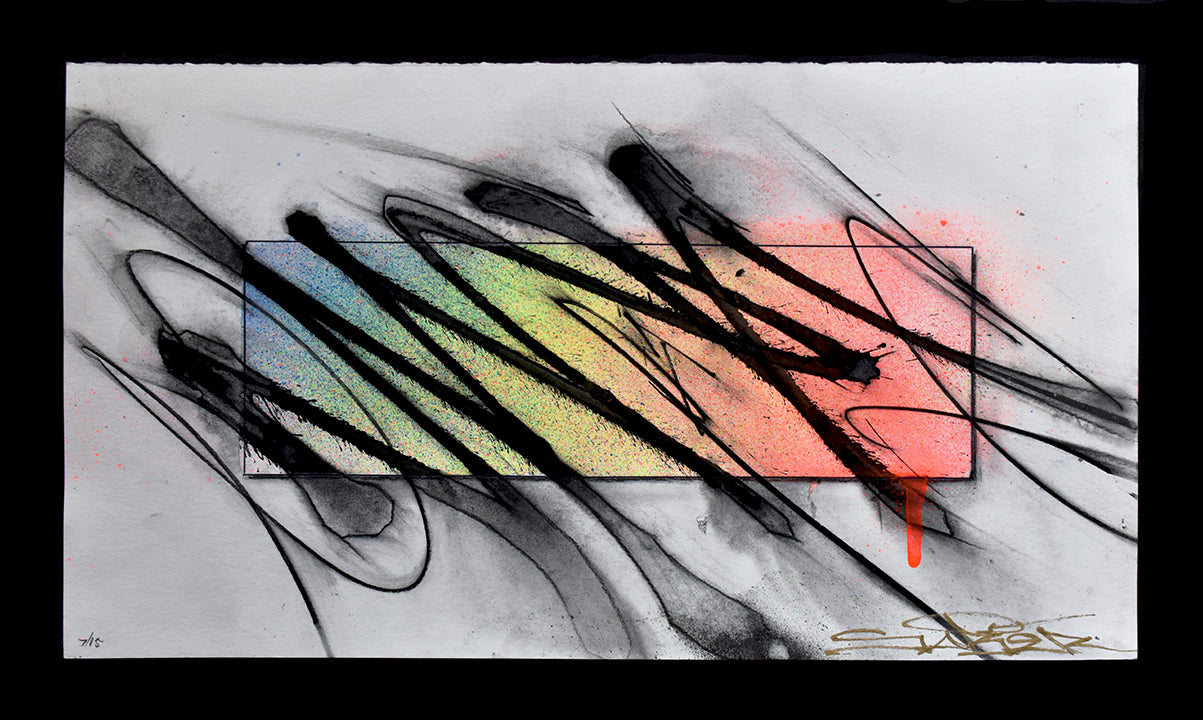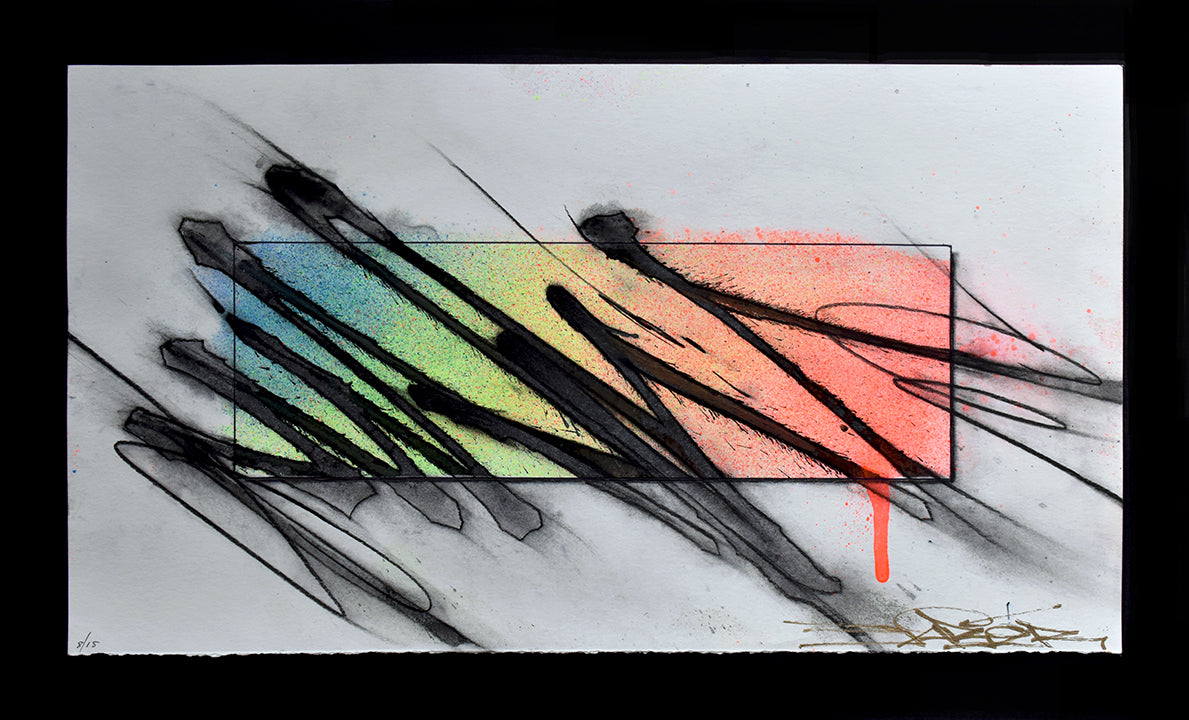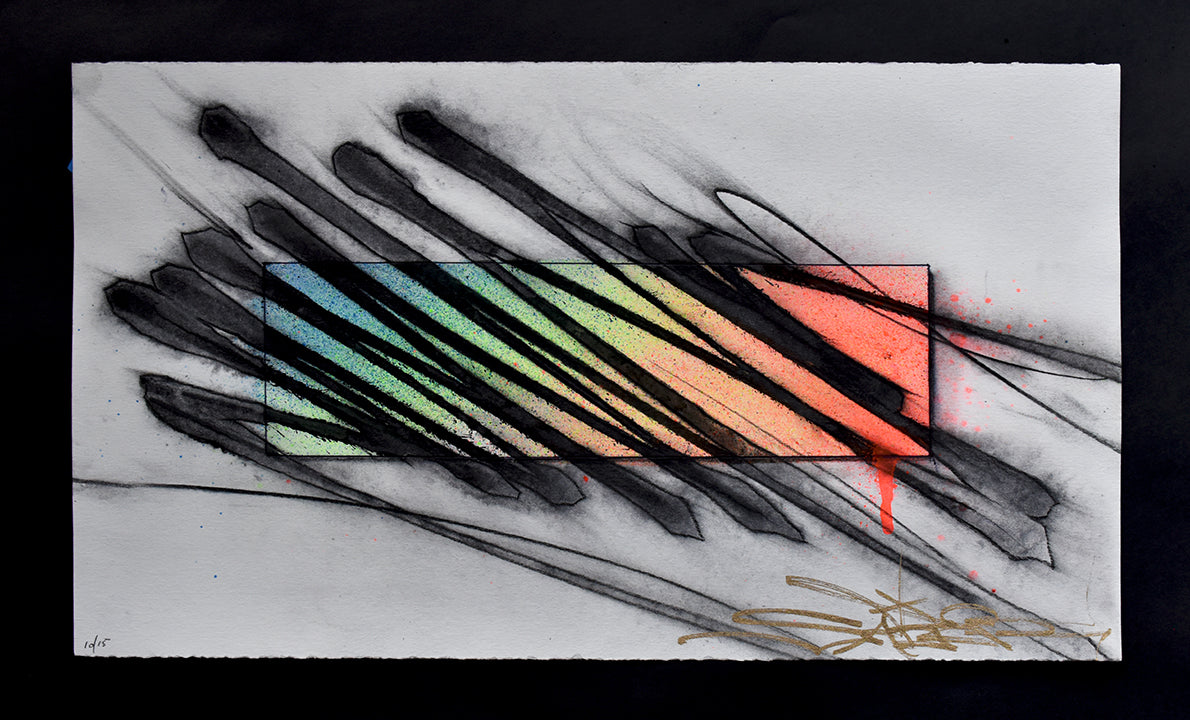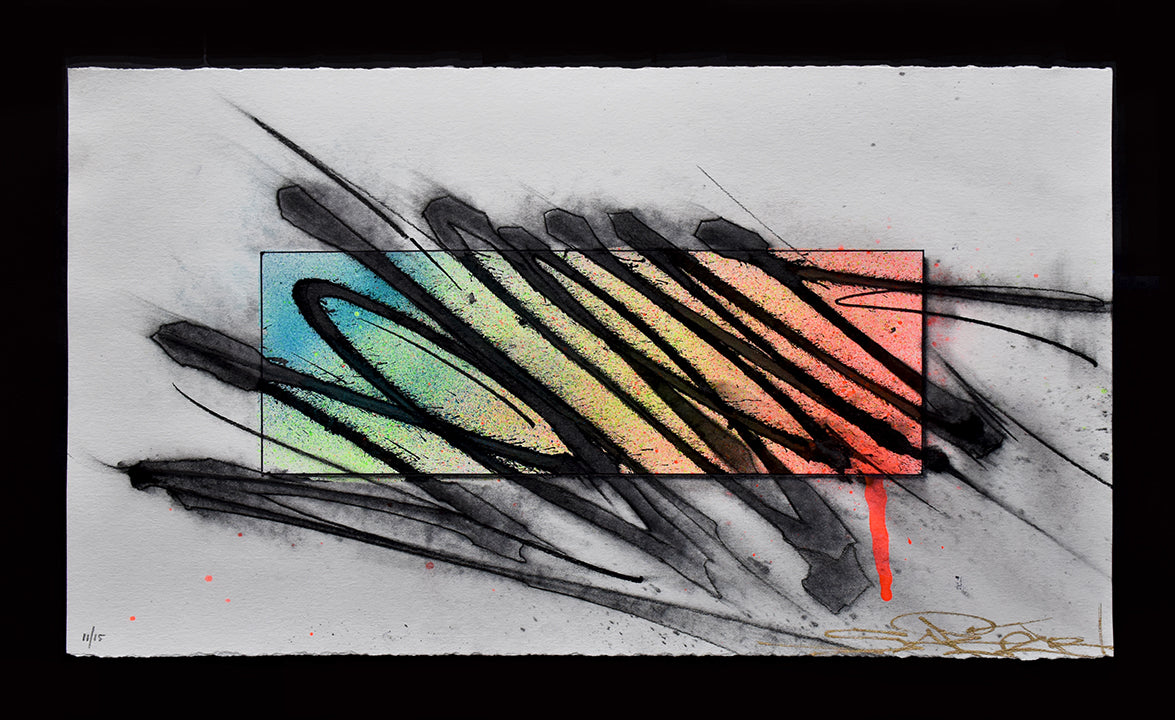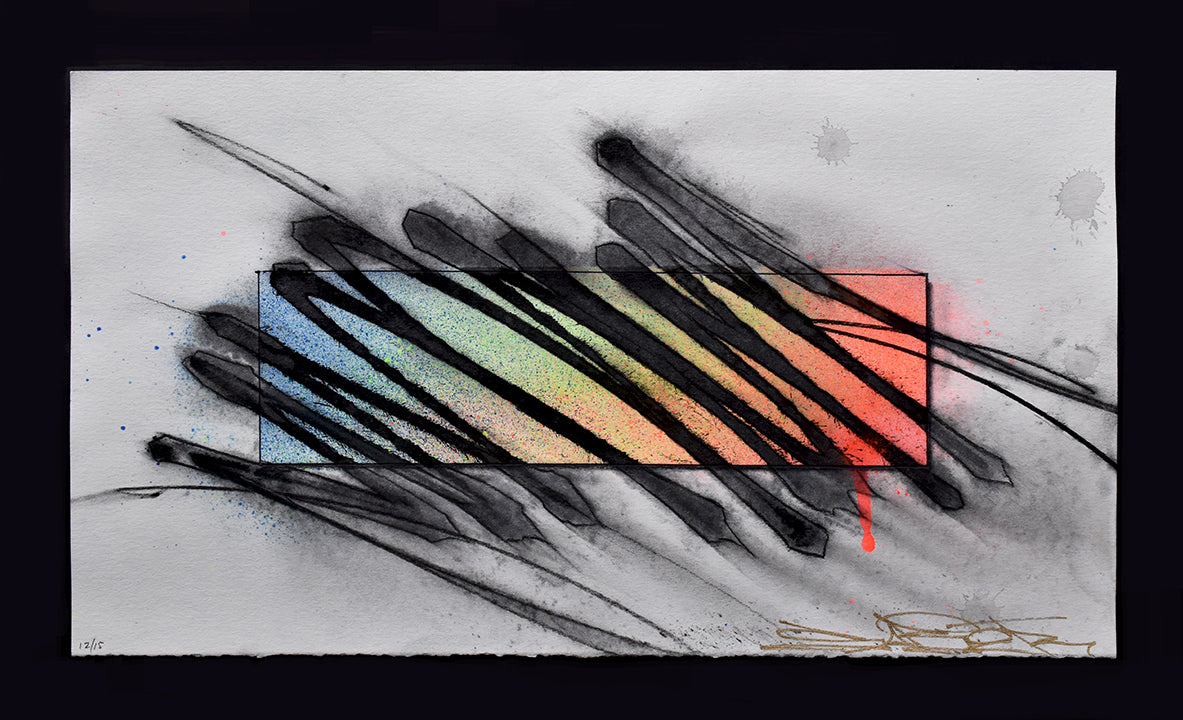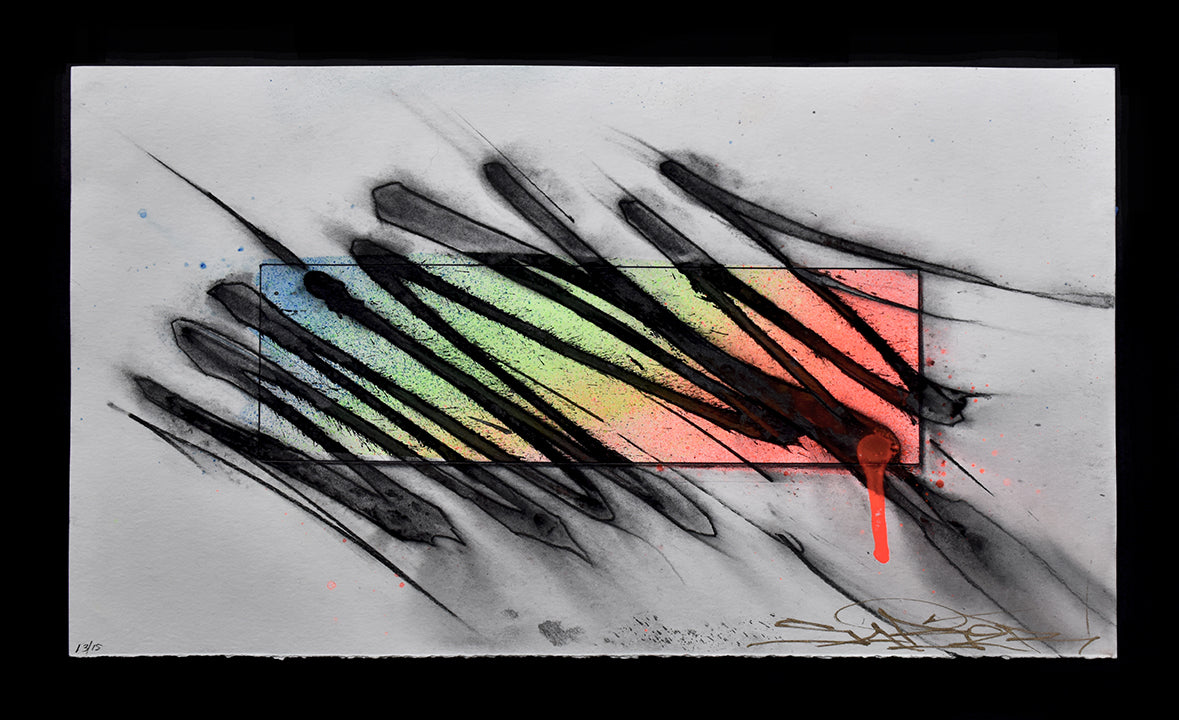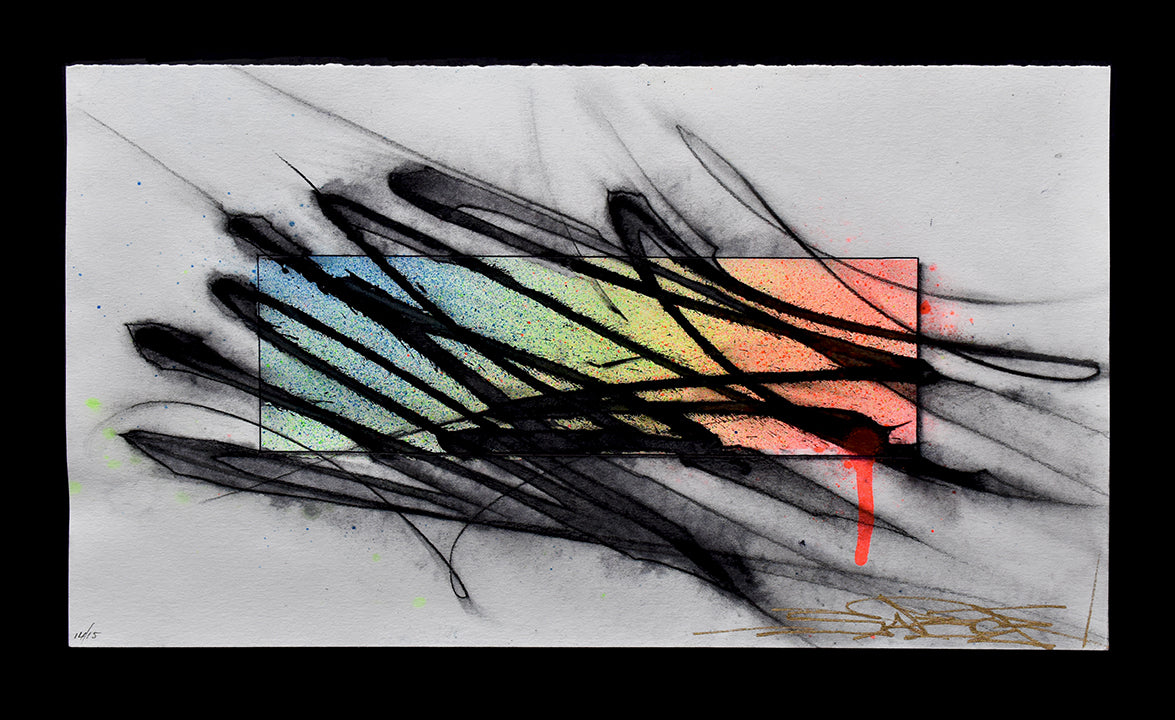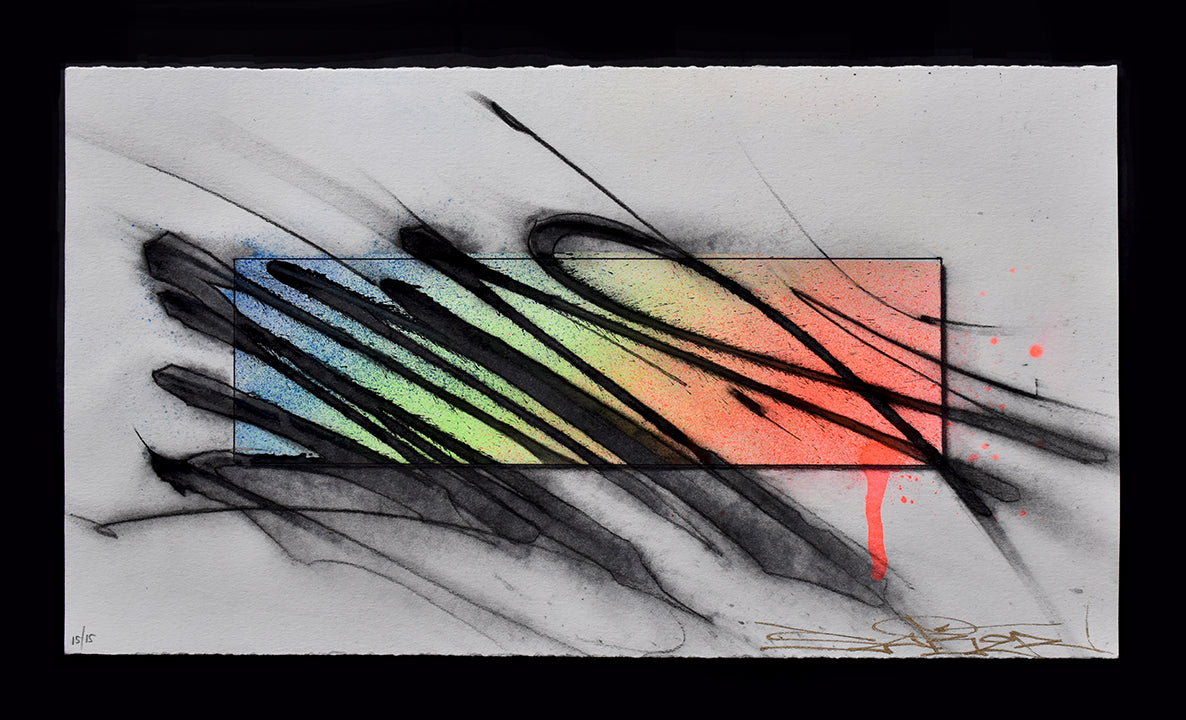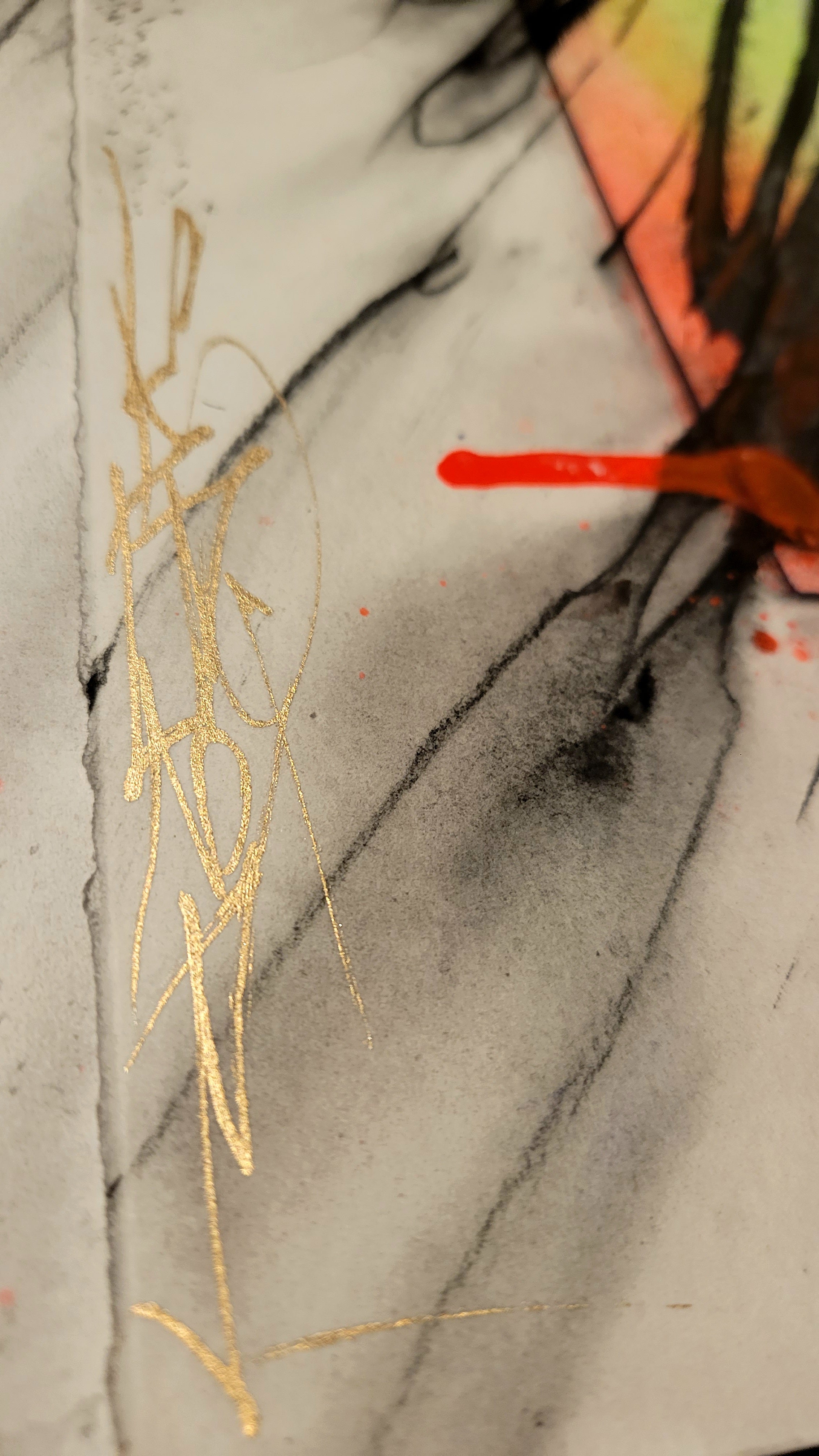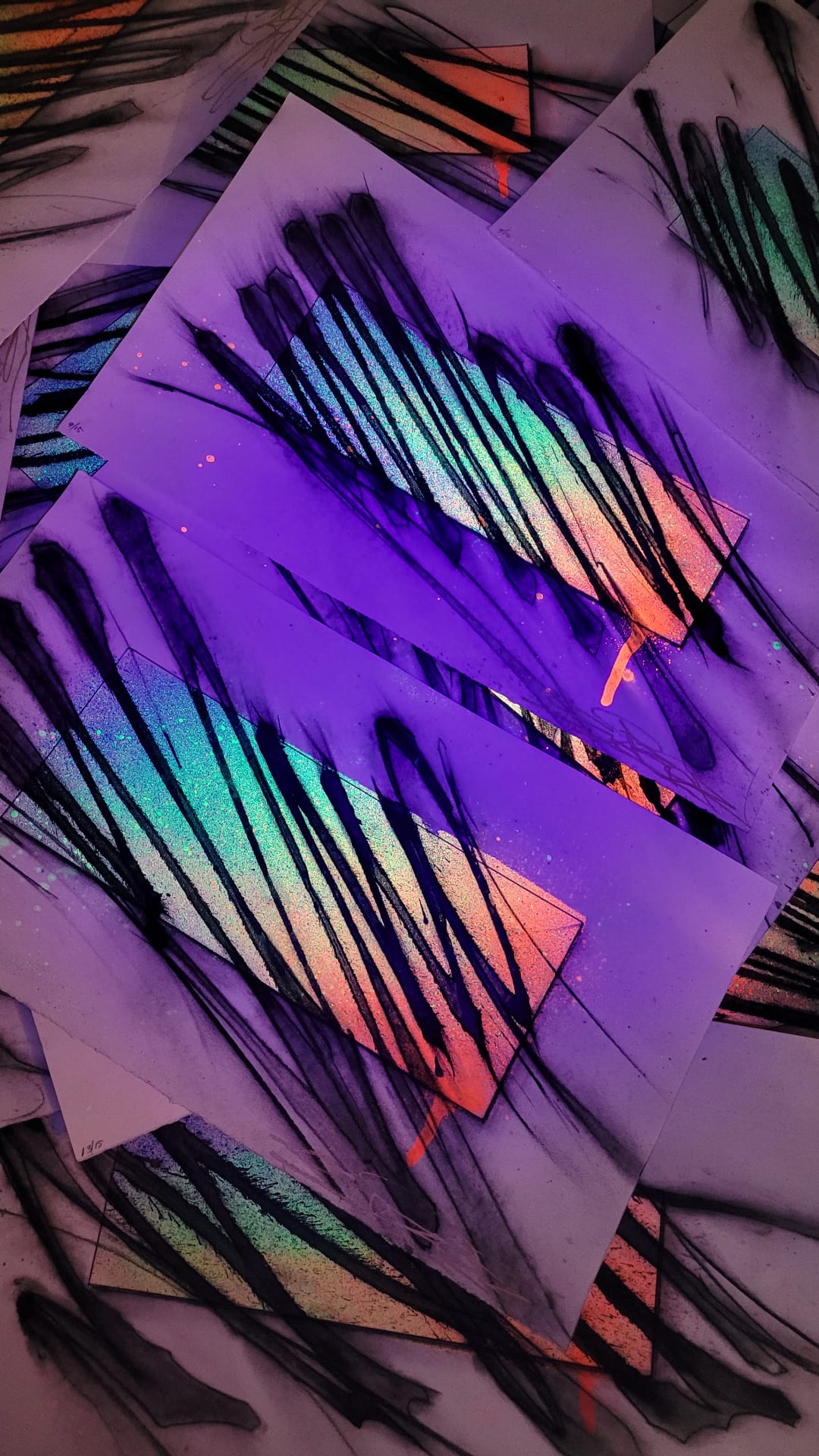 RAINBOW & BLACK
Regular price
$275.00
Sale
Rainbow & Black
Hand Painted Paper Series
-There is only 12 of these available 
-Hand painted originals on Coventry Rag archival paper.
-Spraypaint/Hose/Charcoal Pencil
-Hand deckled edges 
-Roughly a little under 10" x 18" inches (Due to deckled edges sizes slightly vary)
-Signed and numbered
These react to the UV blacklight as well.
A while back I stumbled upon this process and I'm really happy with the results. I use the MTN waterbased spraypaint and a hose to produce unique result. I discovered that I could dip the paper in water before I spraypaint it, hit it, blast it real quick with the hose and magically the rectangle frame and ghostly spray whips appear. Afterwards I go back in and play around with charcoal pencil. I really enjoyed spending time with each one of these pieces. The fat-cap flare is my favorite paint gesture and texture. These pieces are like little homages to the fatcap spraypaint texture.