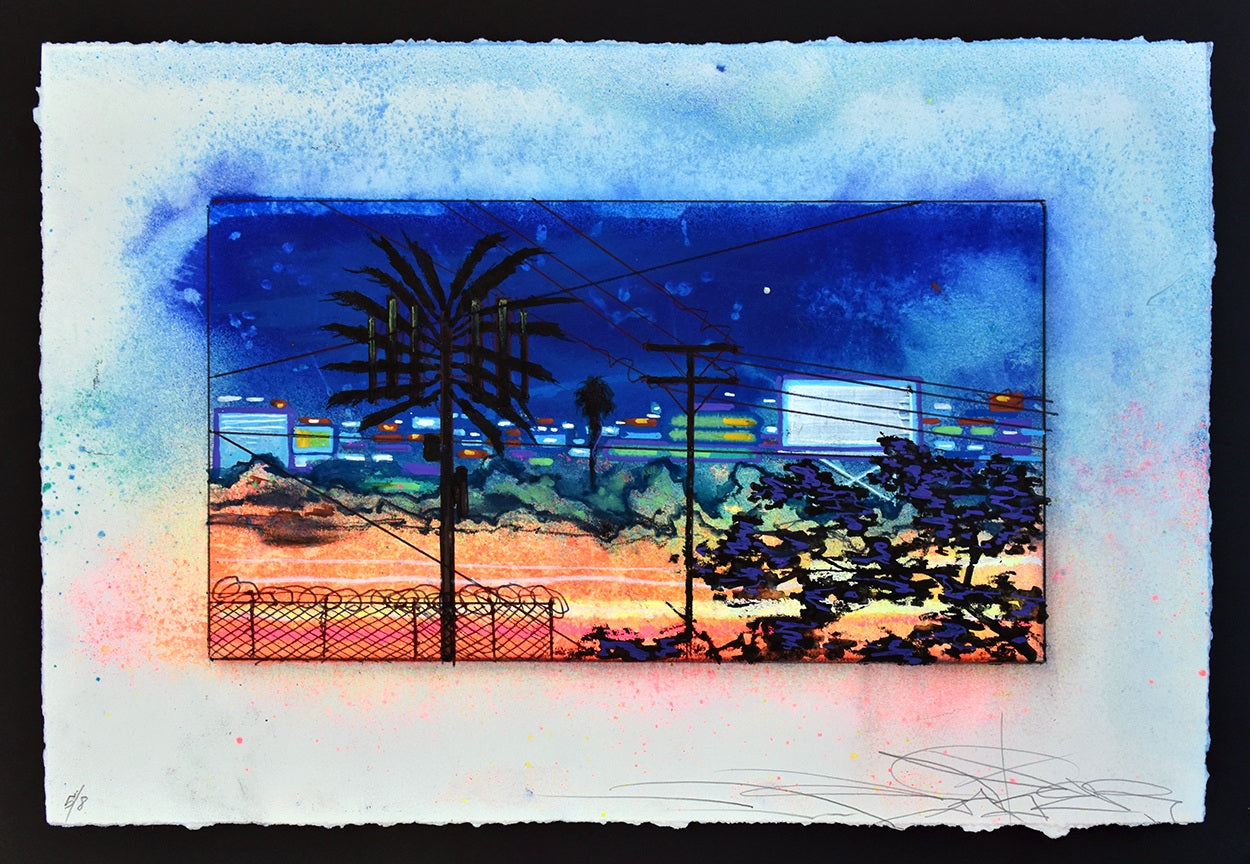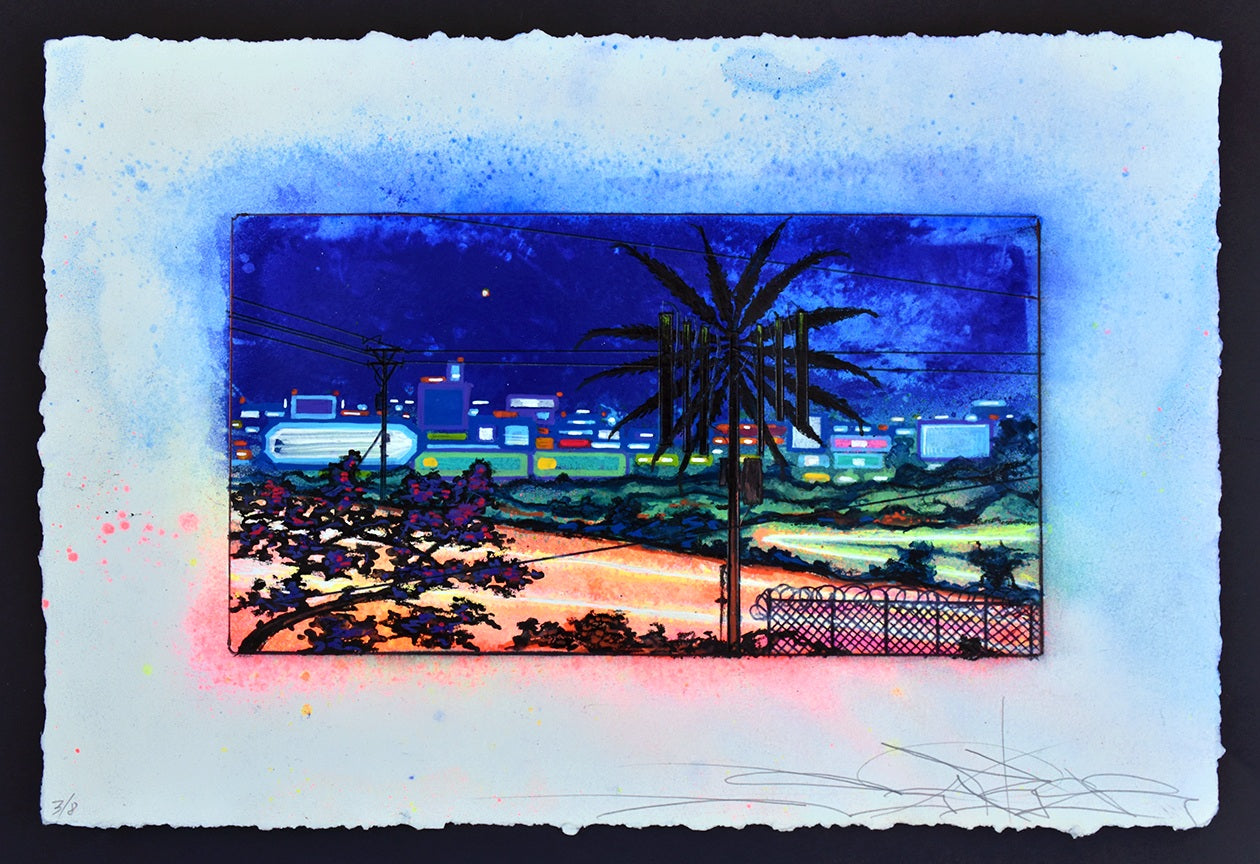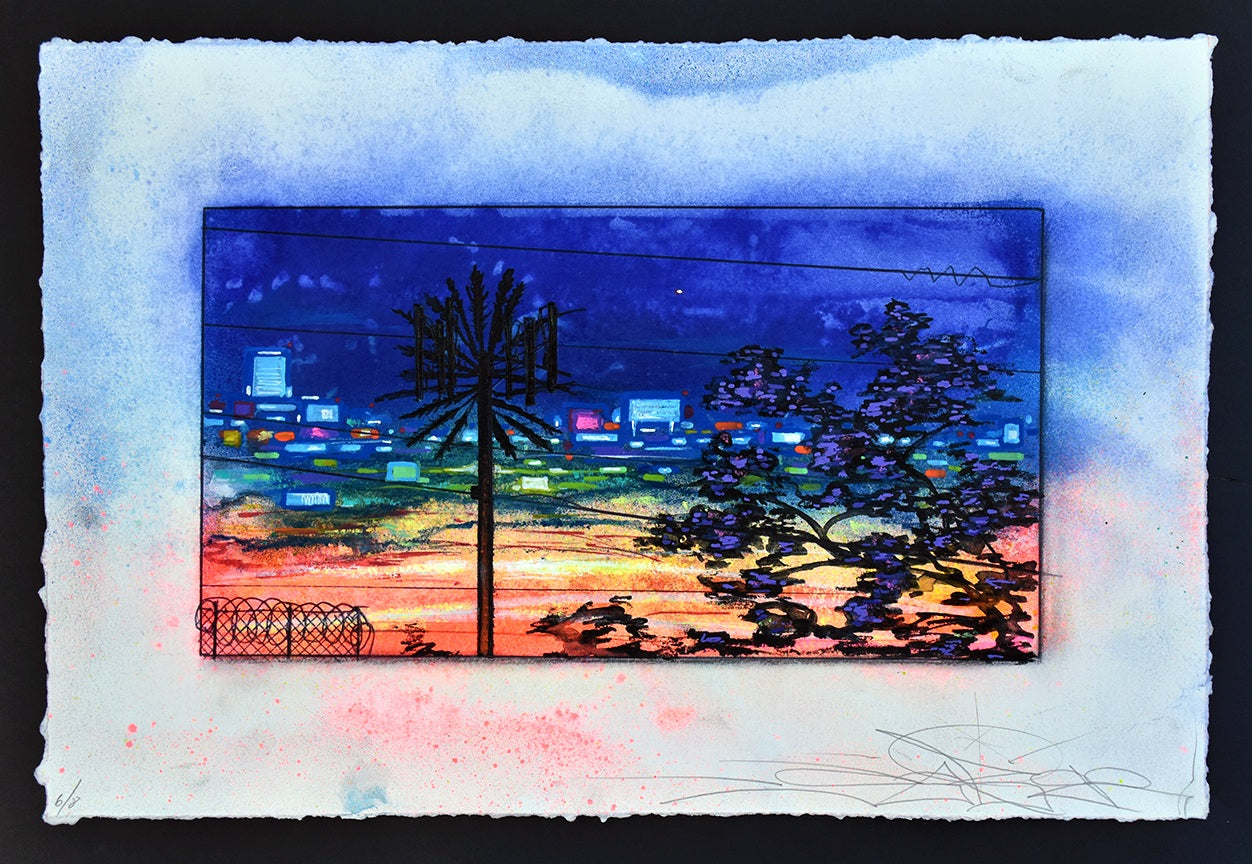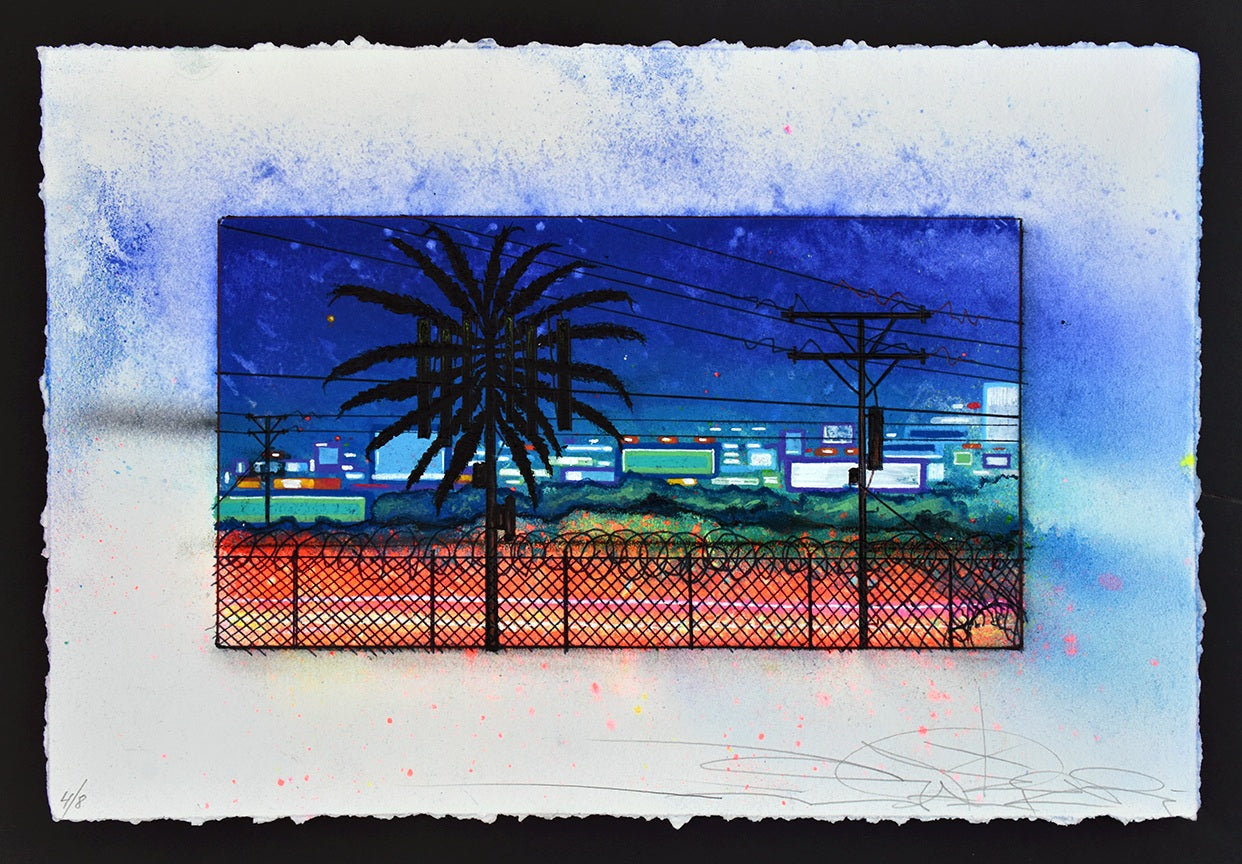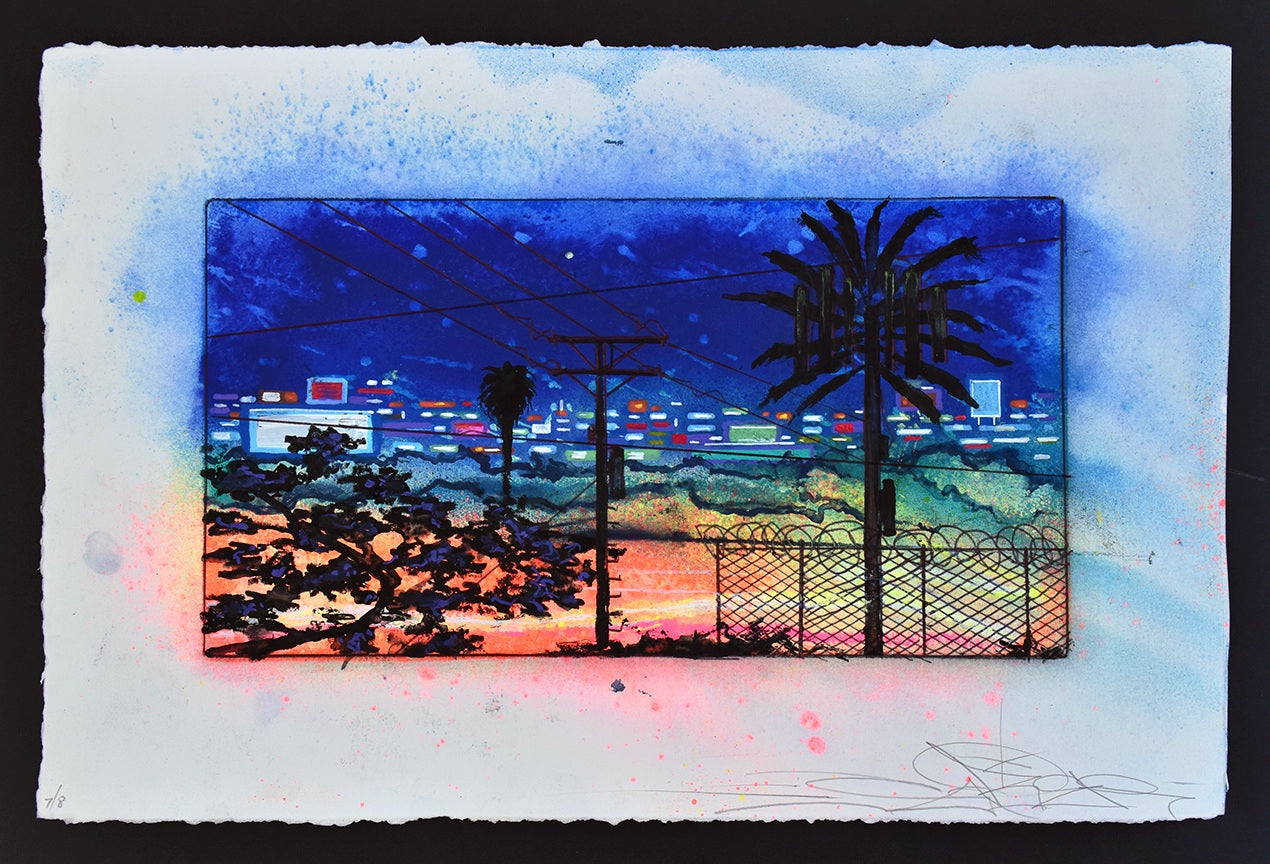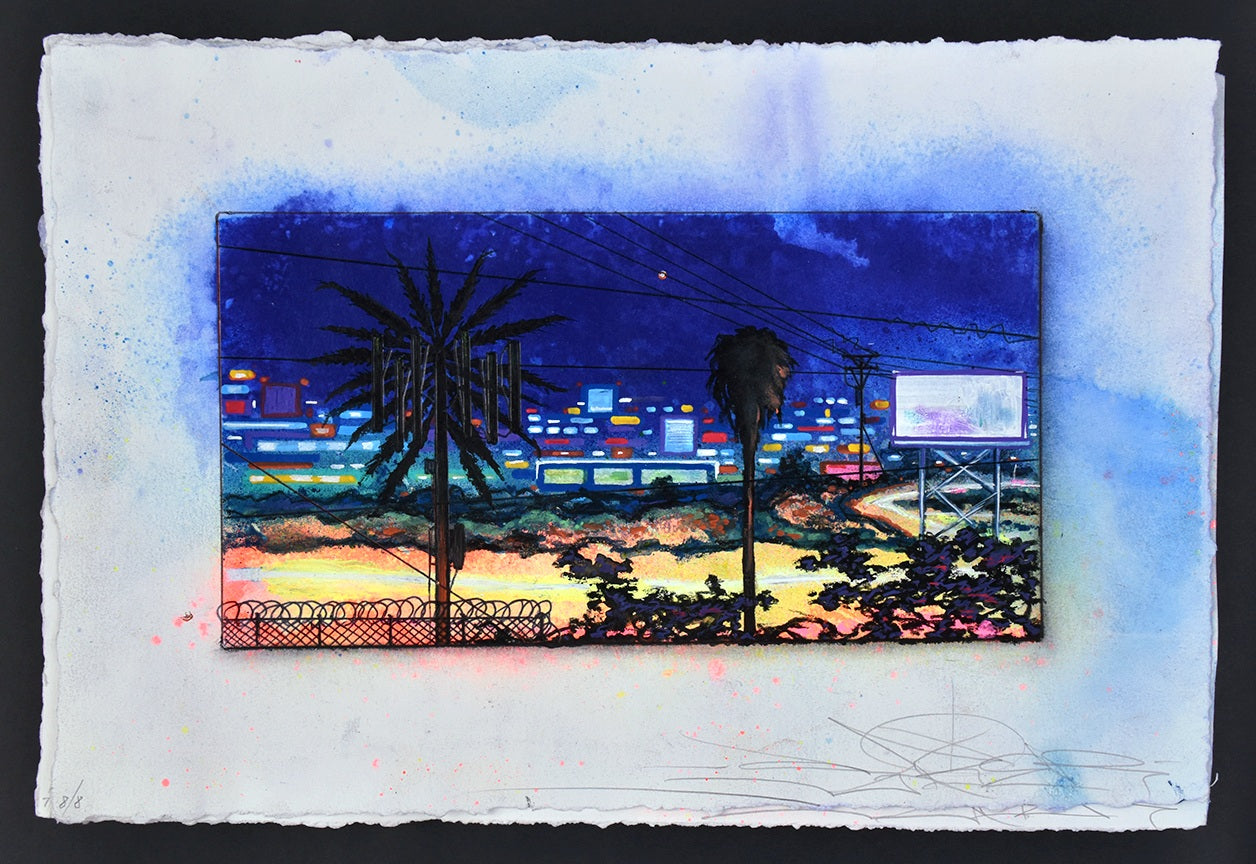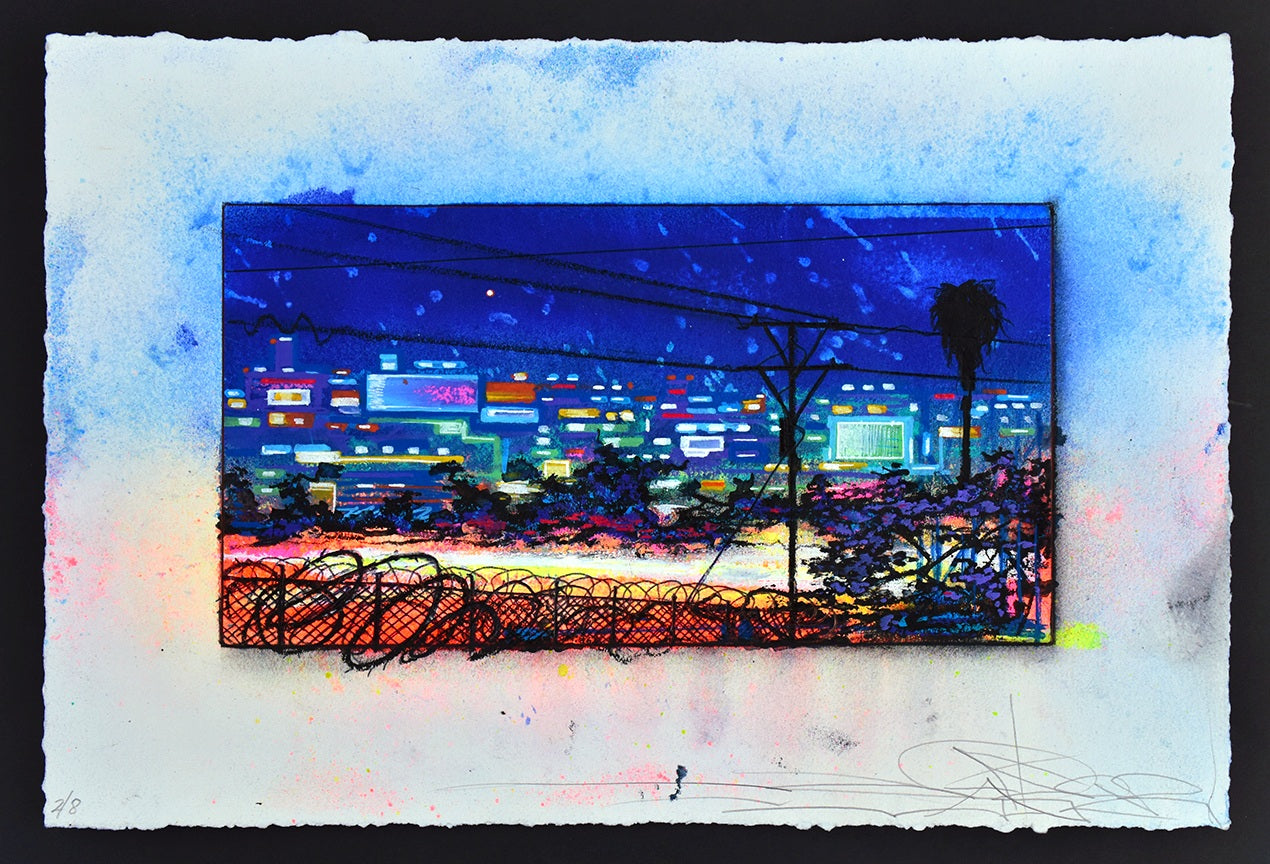 LA Cell Tower Studies
Regular price
$325.00
Sale
LA Cell Tower Night Studies.
These are hand painted originals on Coventry Rag paper. I've been enjoying painting these small LA City night scenes studies. Lately I've been focusing on the Cell Towers that are fake palm trees with the city moving in the background.
I spend a little bit of time with each one enjoying the process. These are each original paintings.
Mixed media on Coventry Rag Paper.
Size: Roughly 9.5" x 14" in 
Hand Deckled Edges 
Signed and numbered