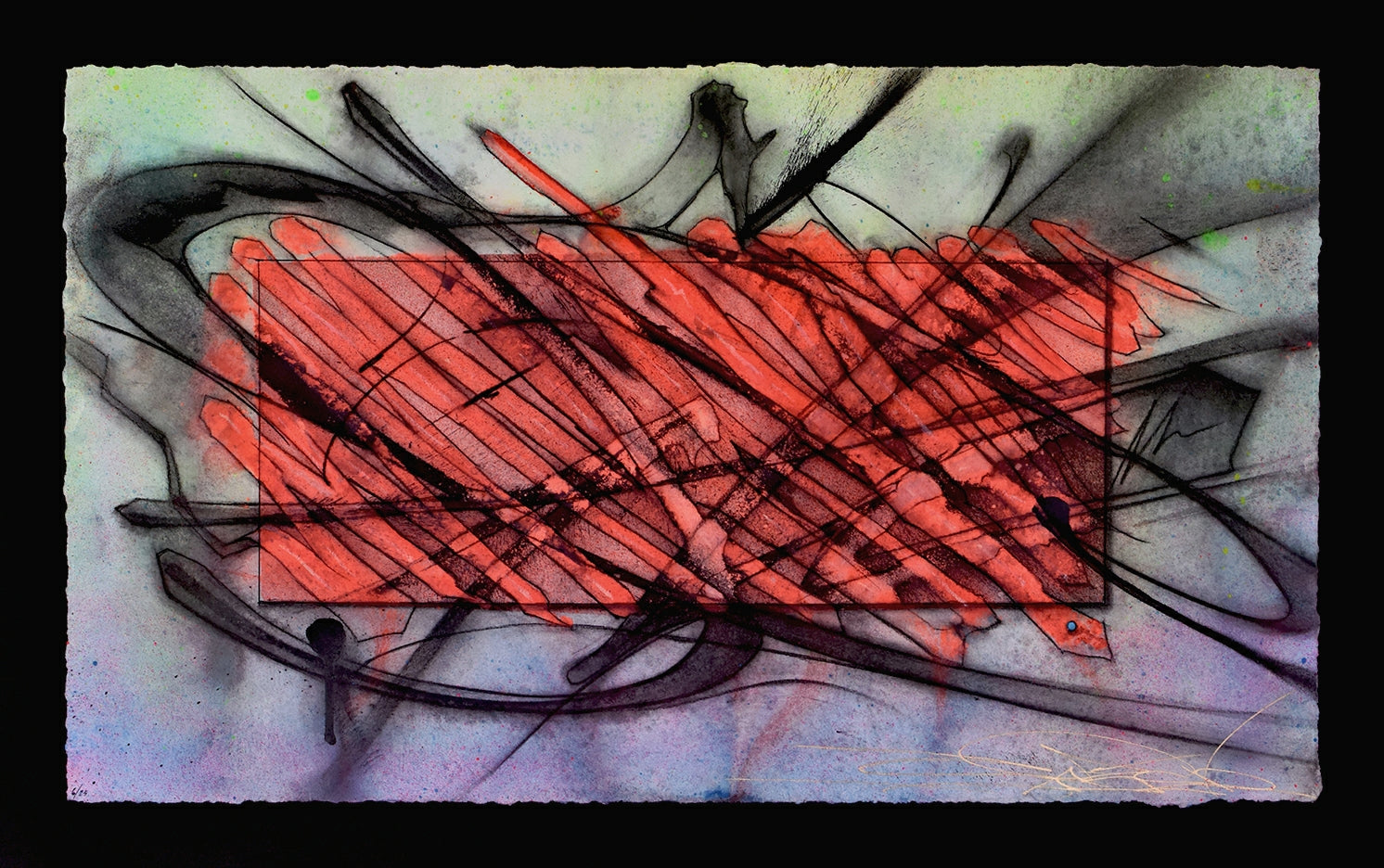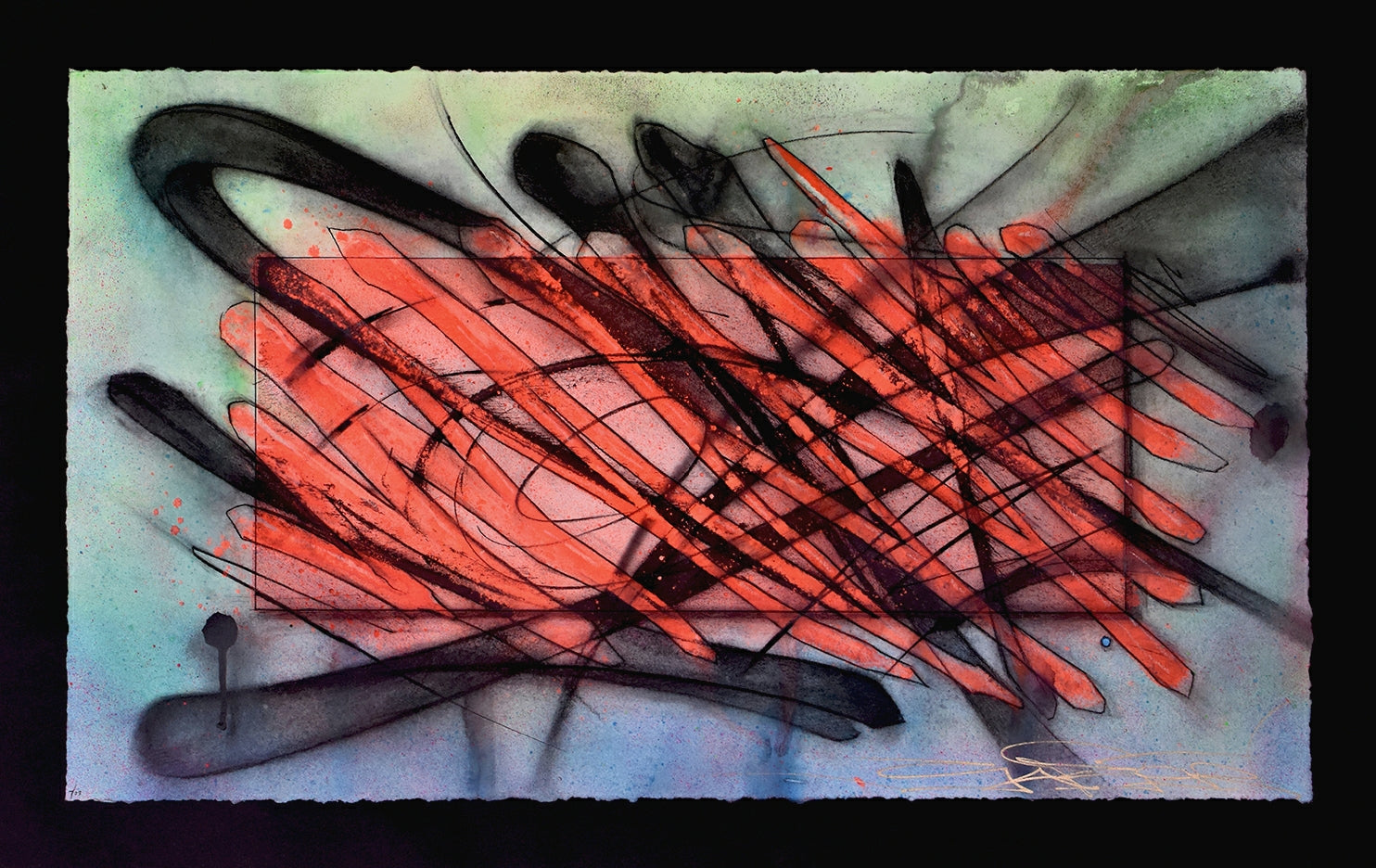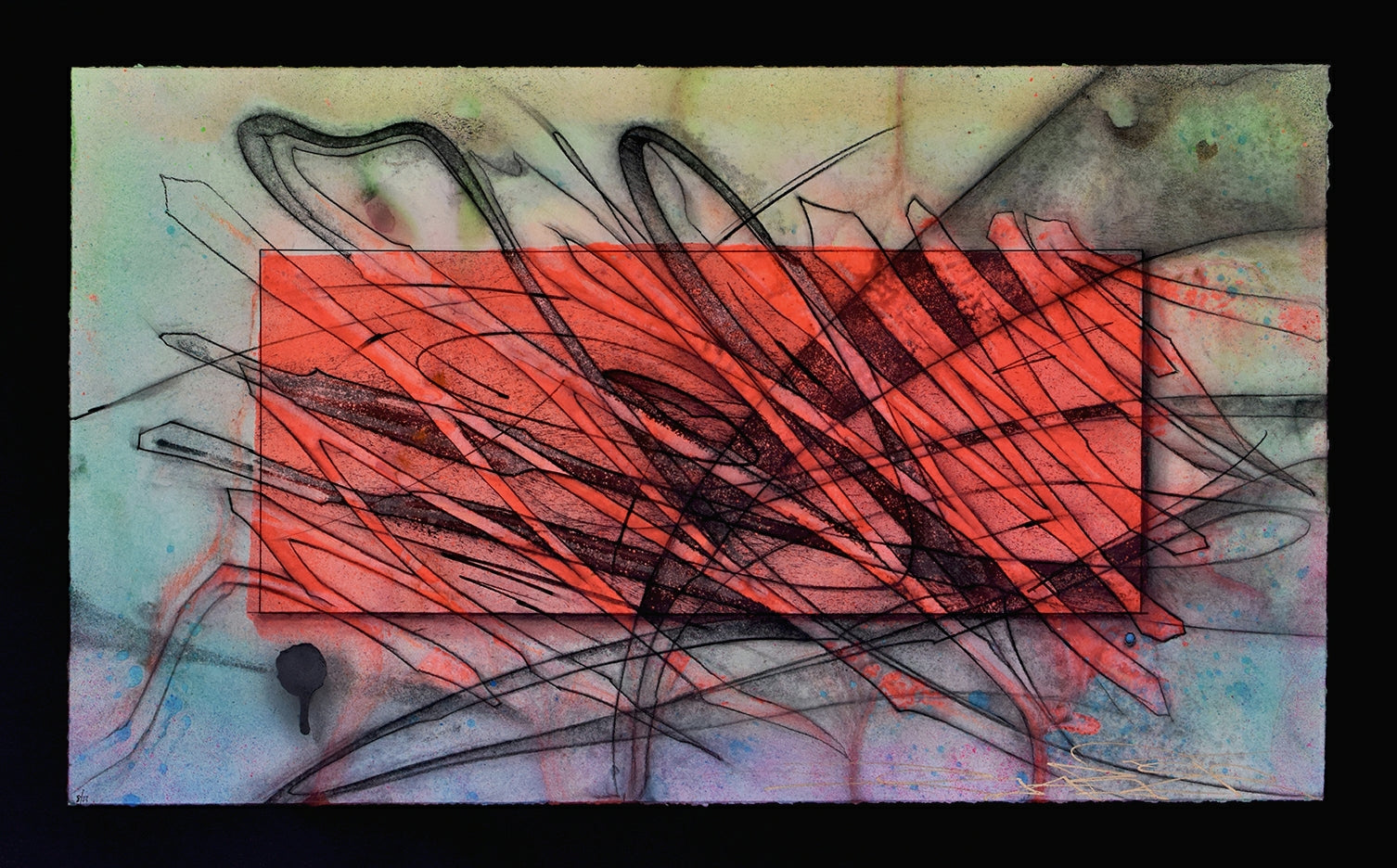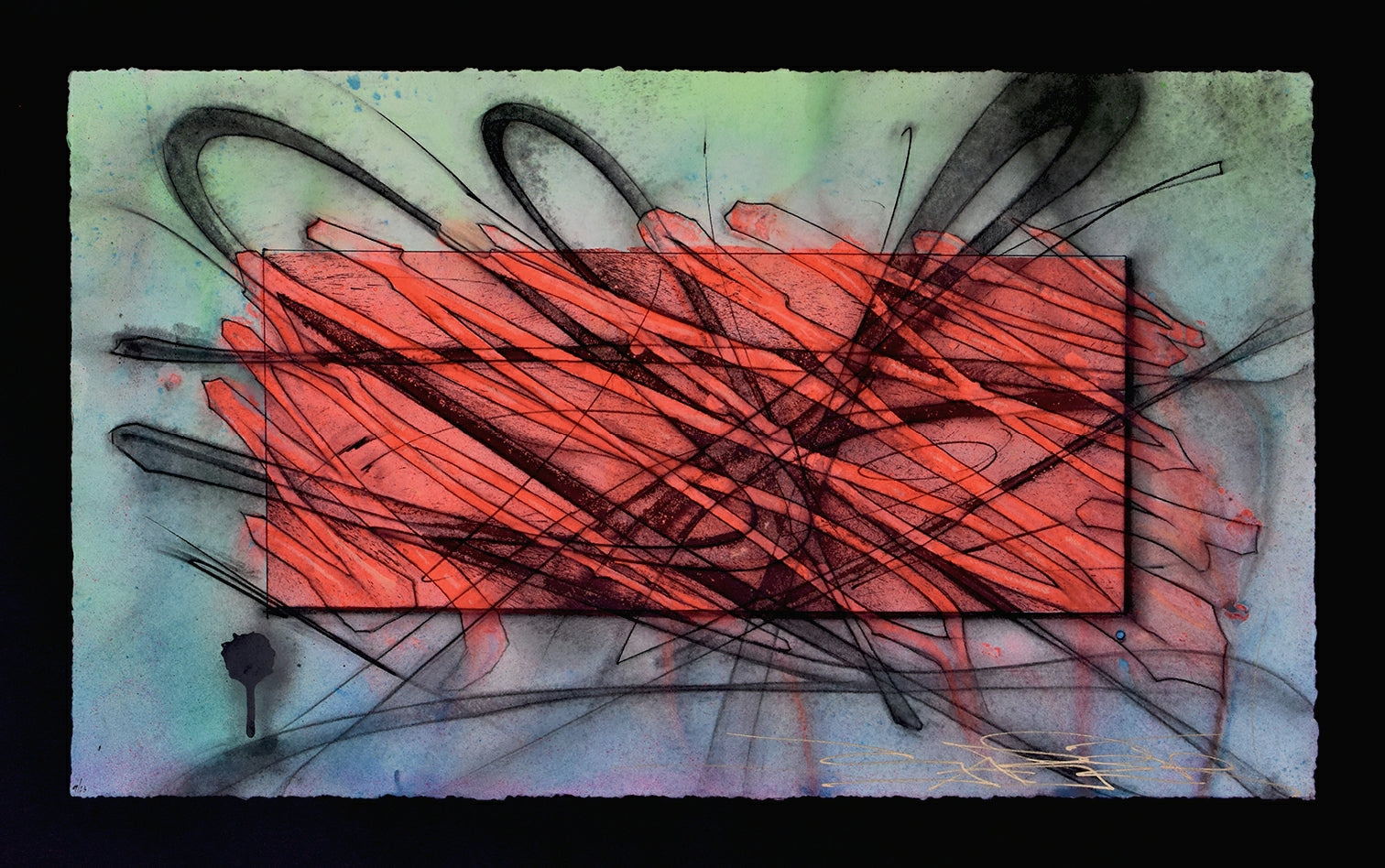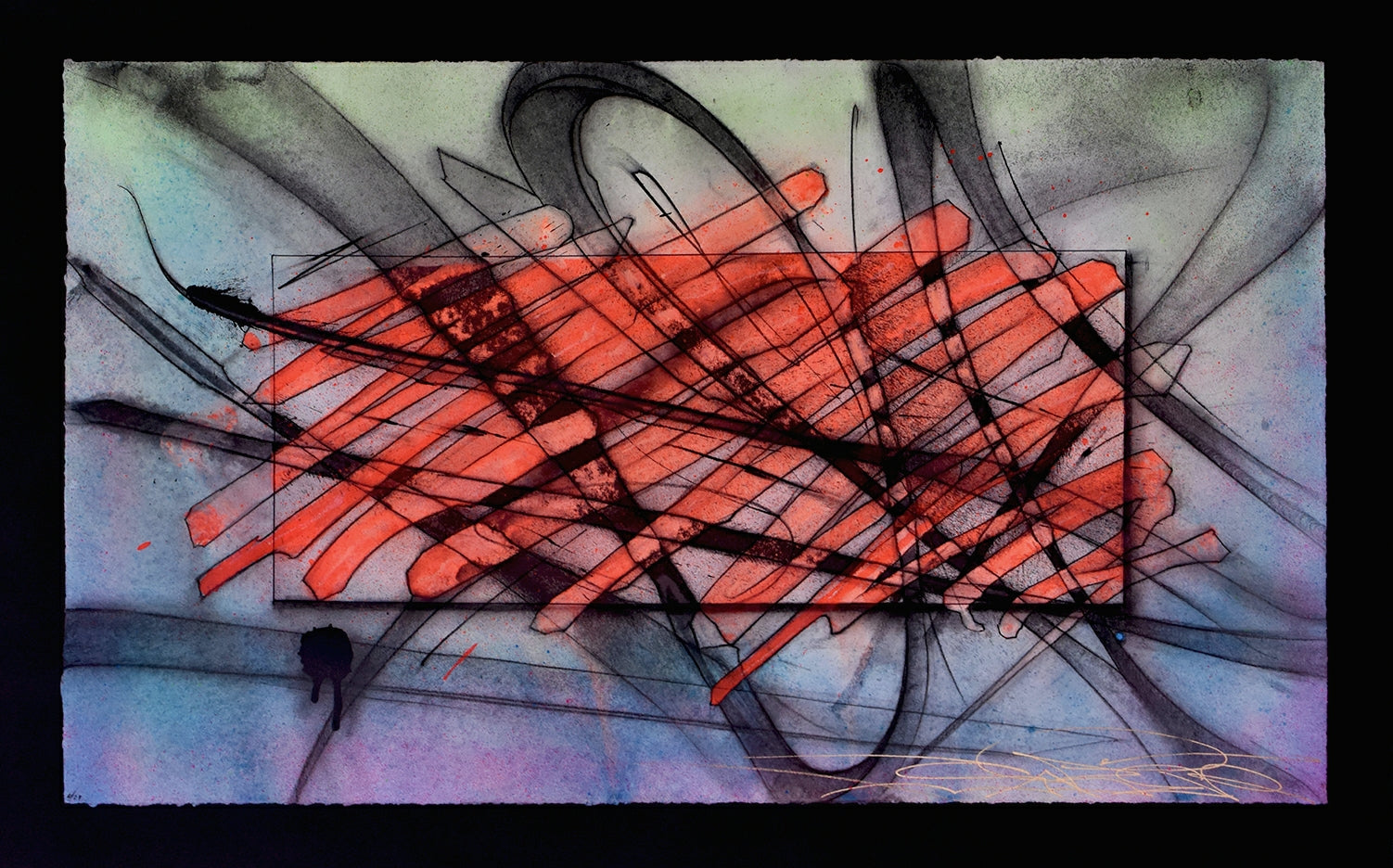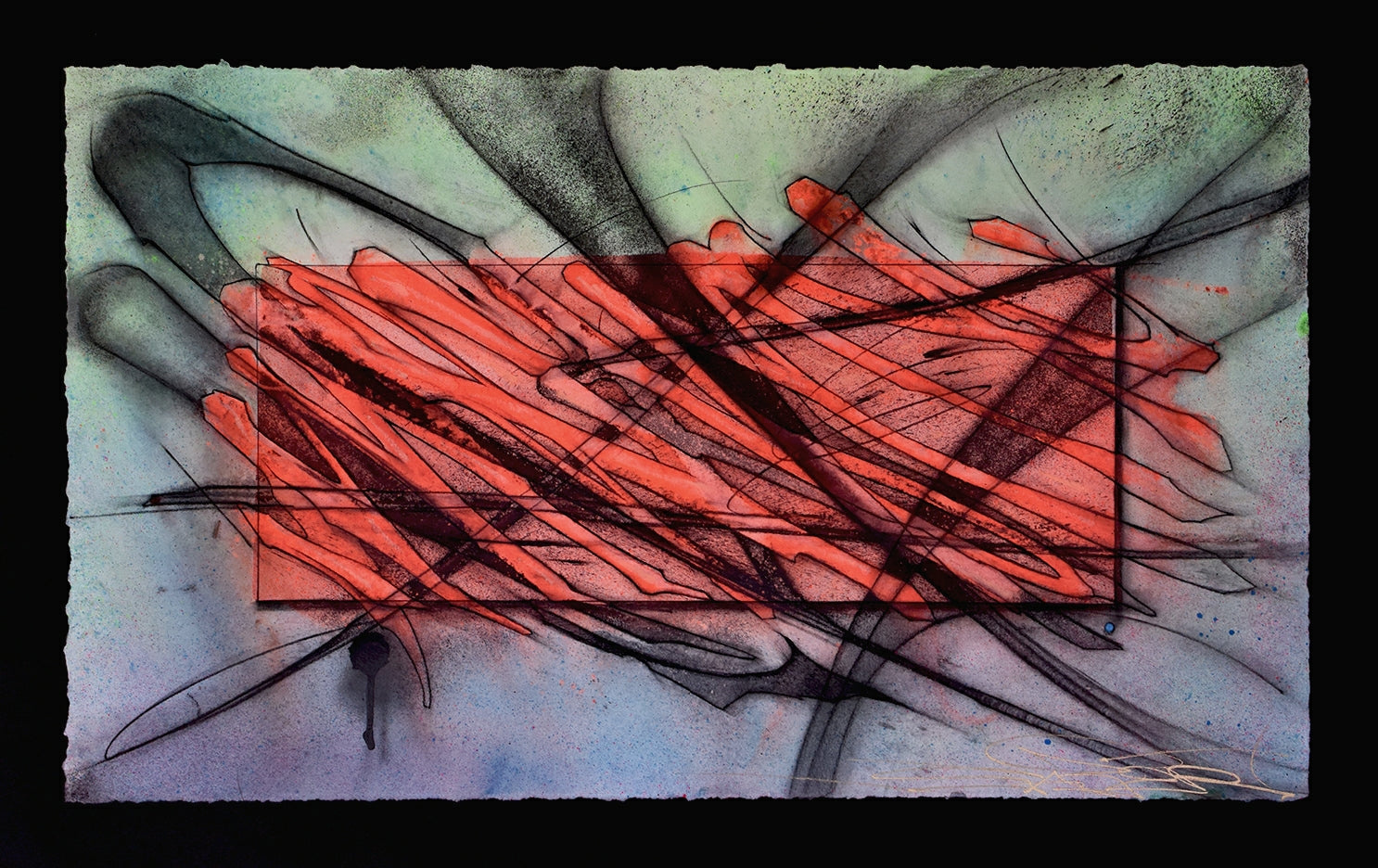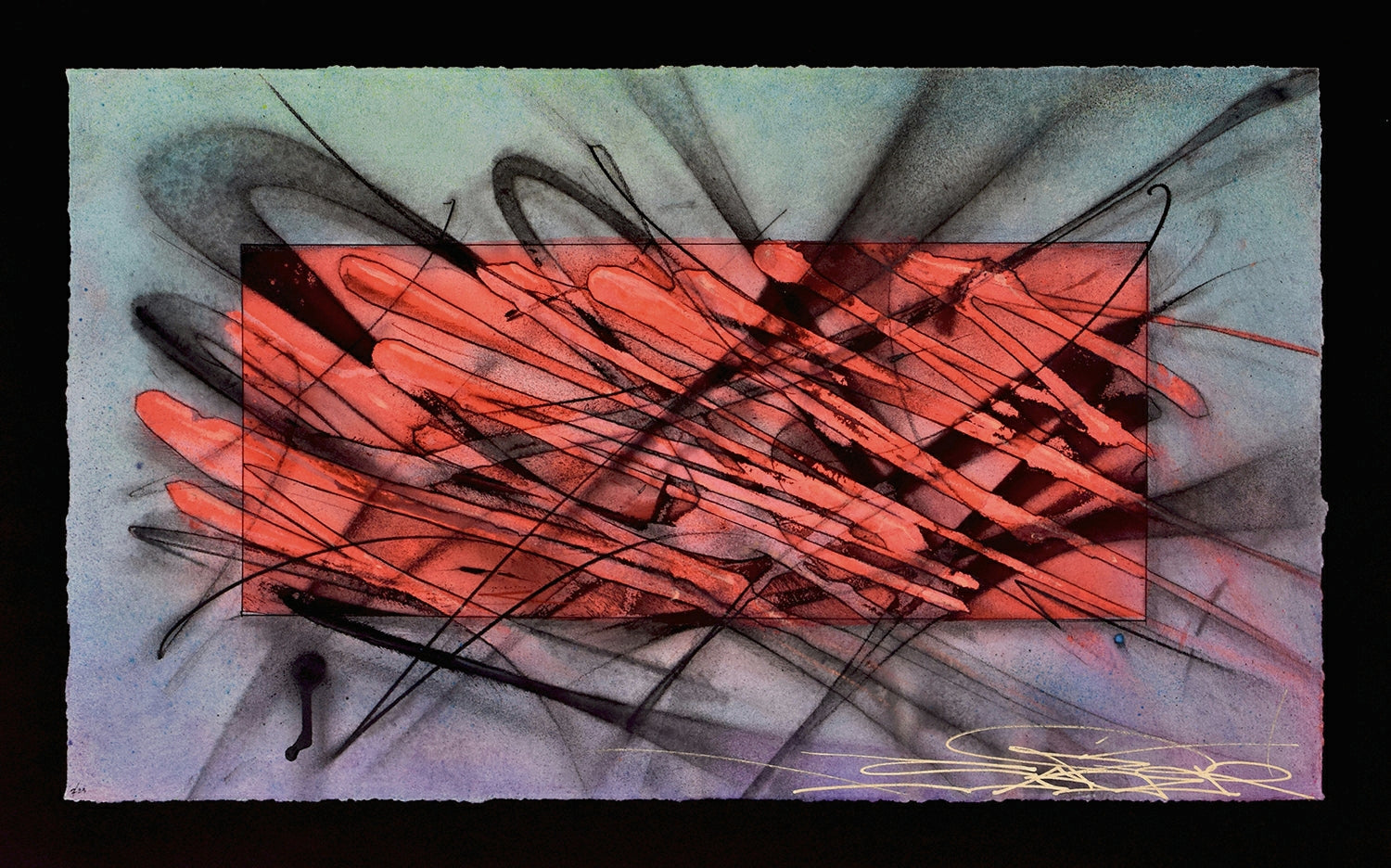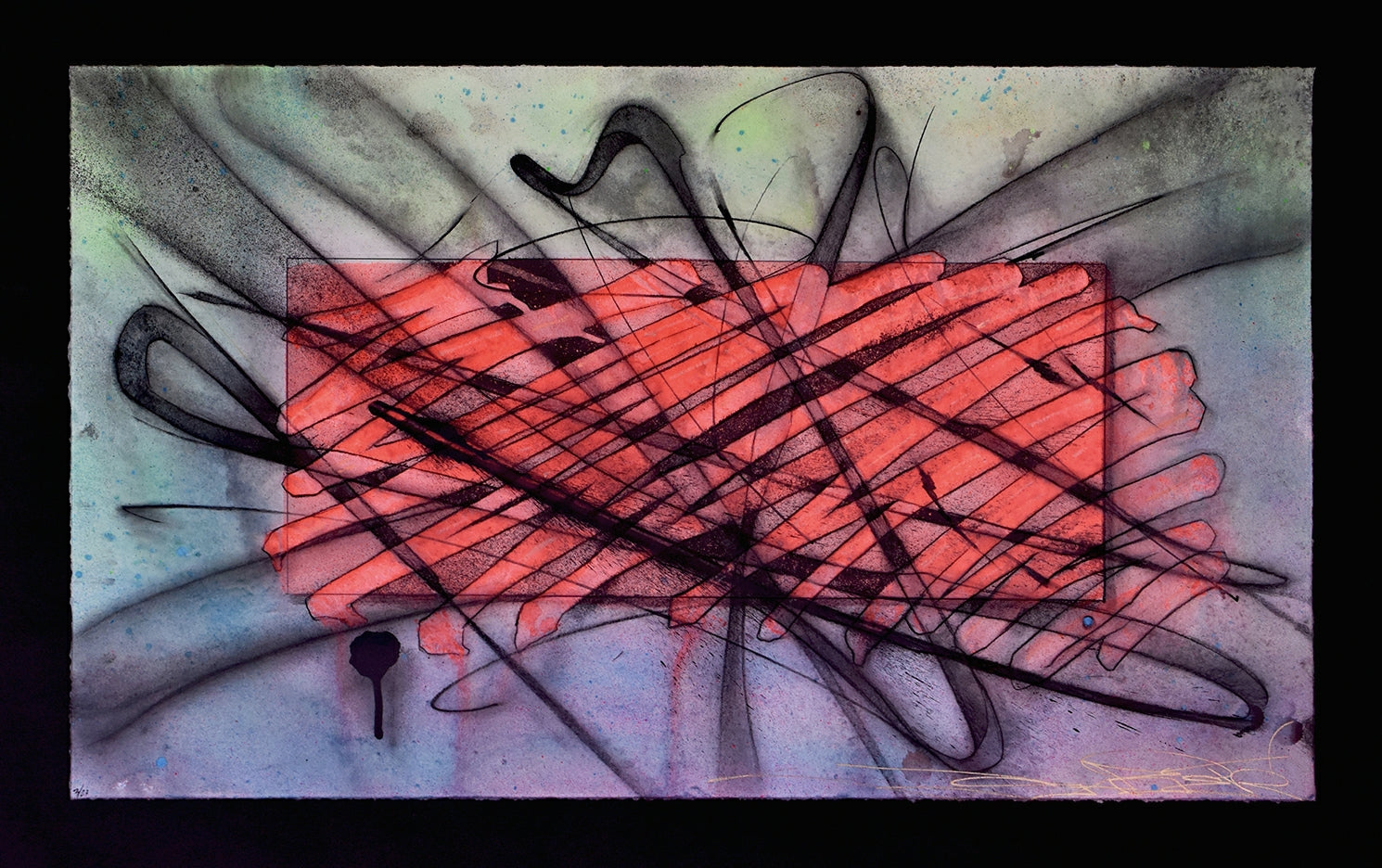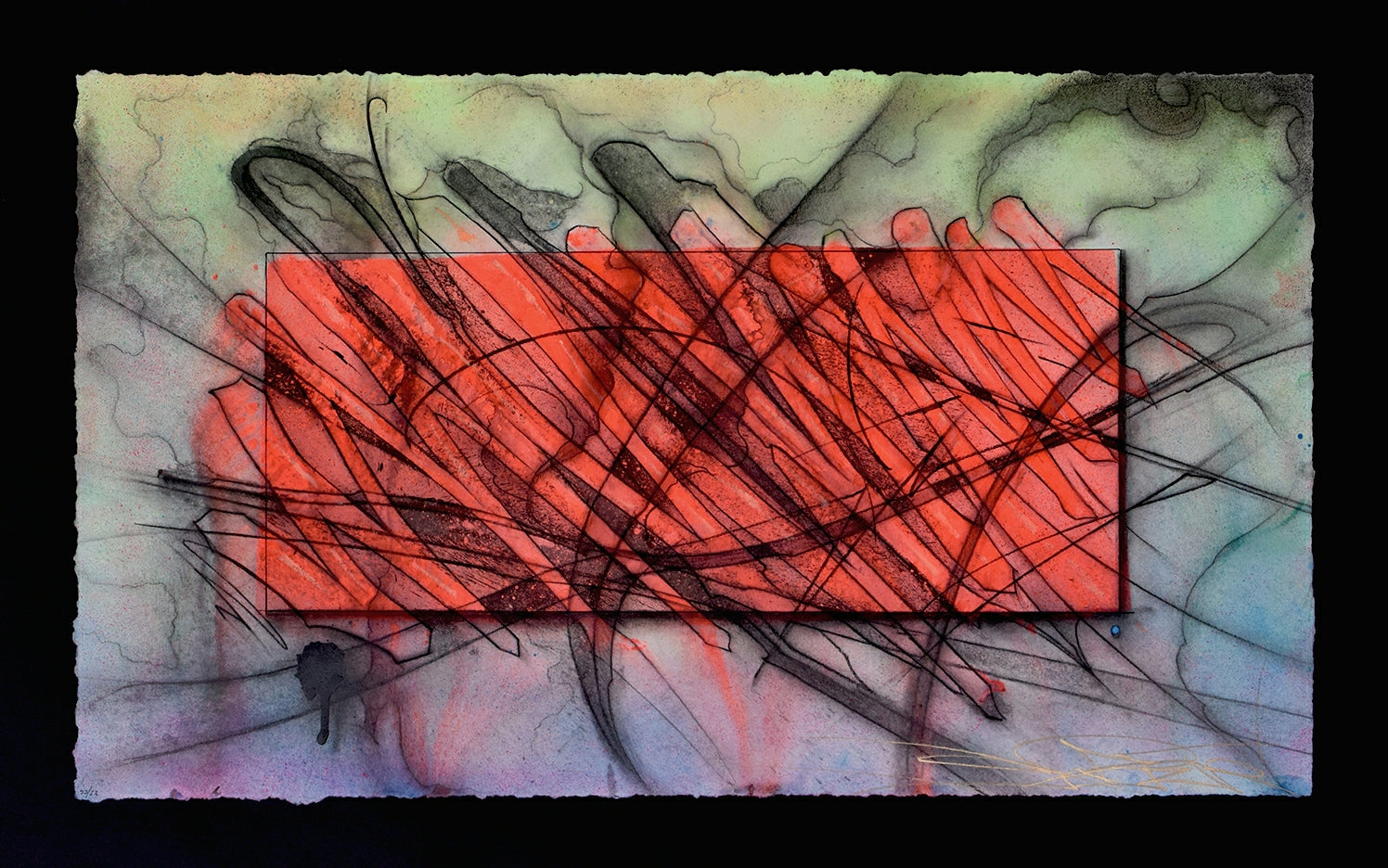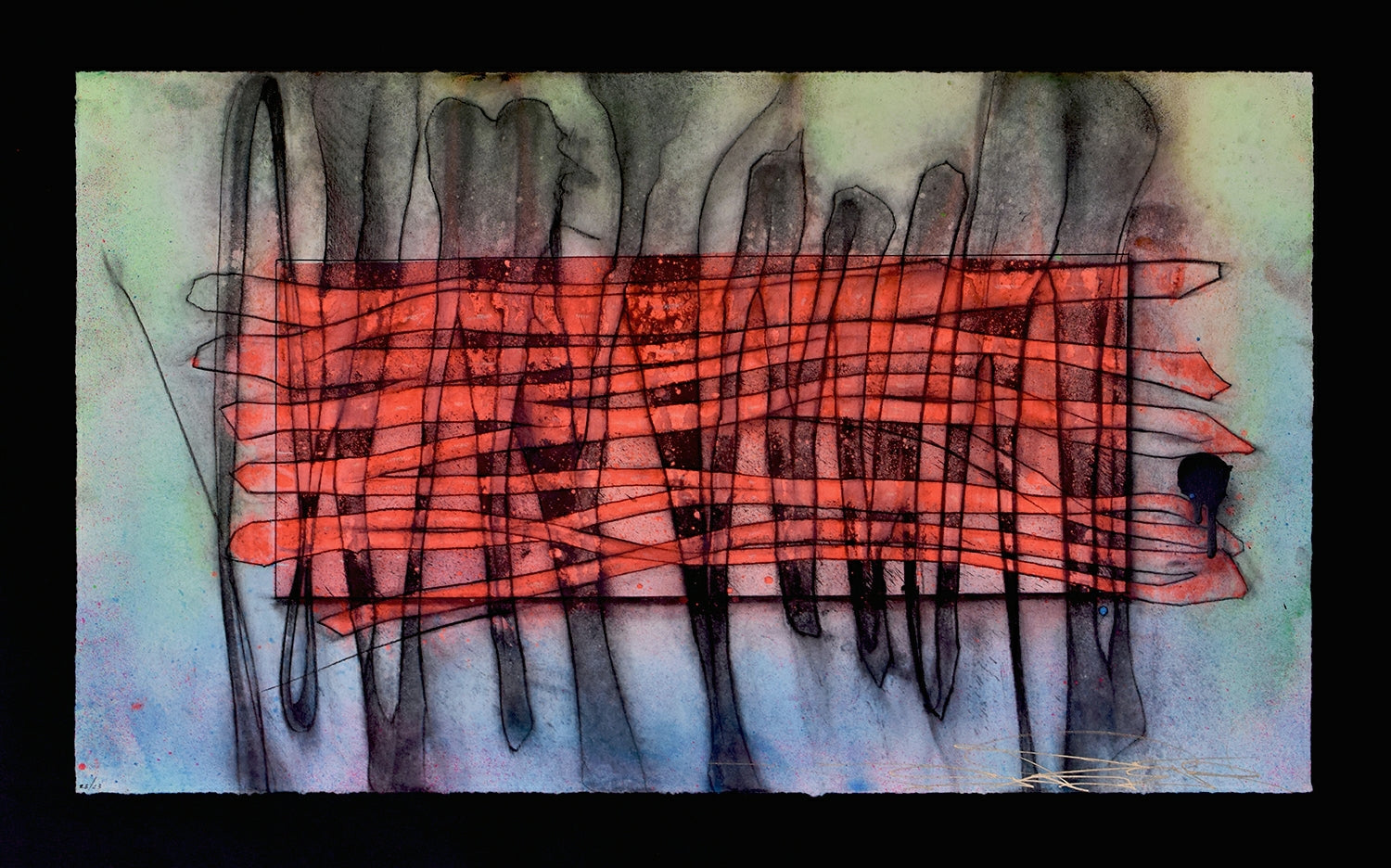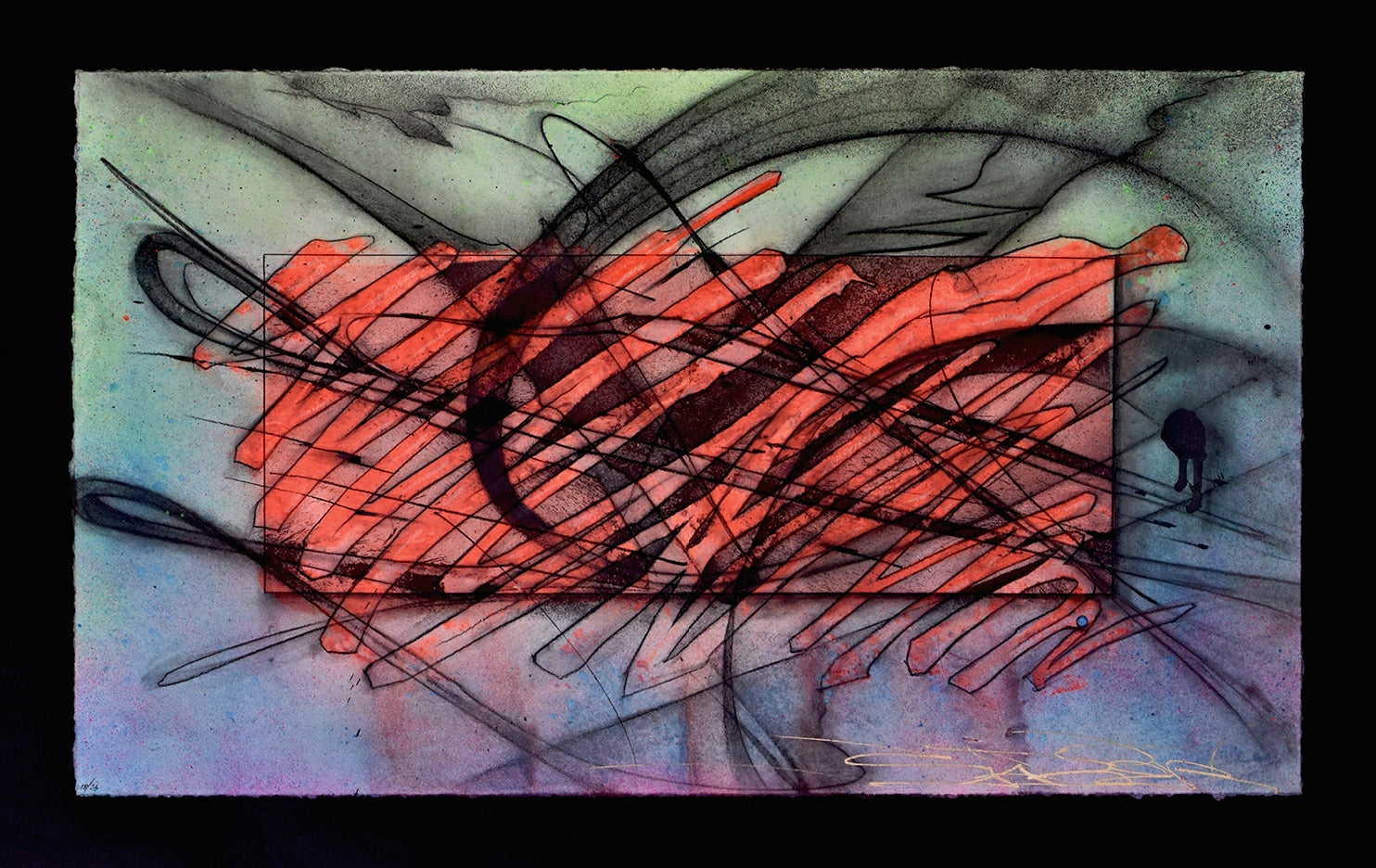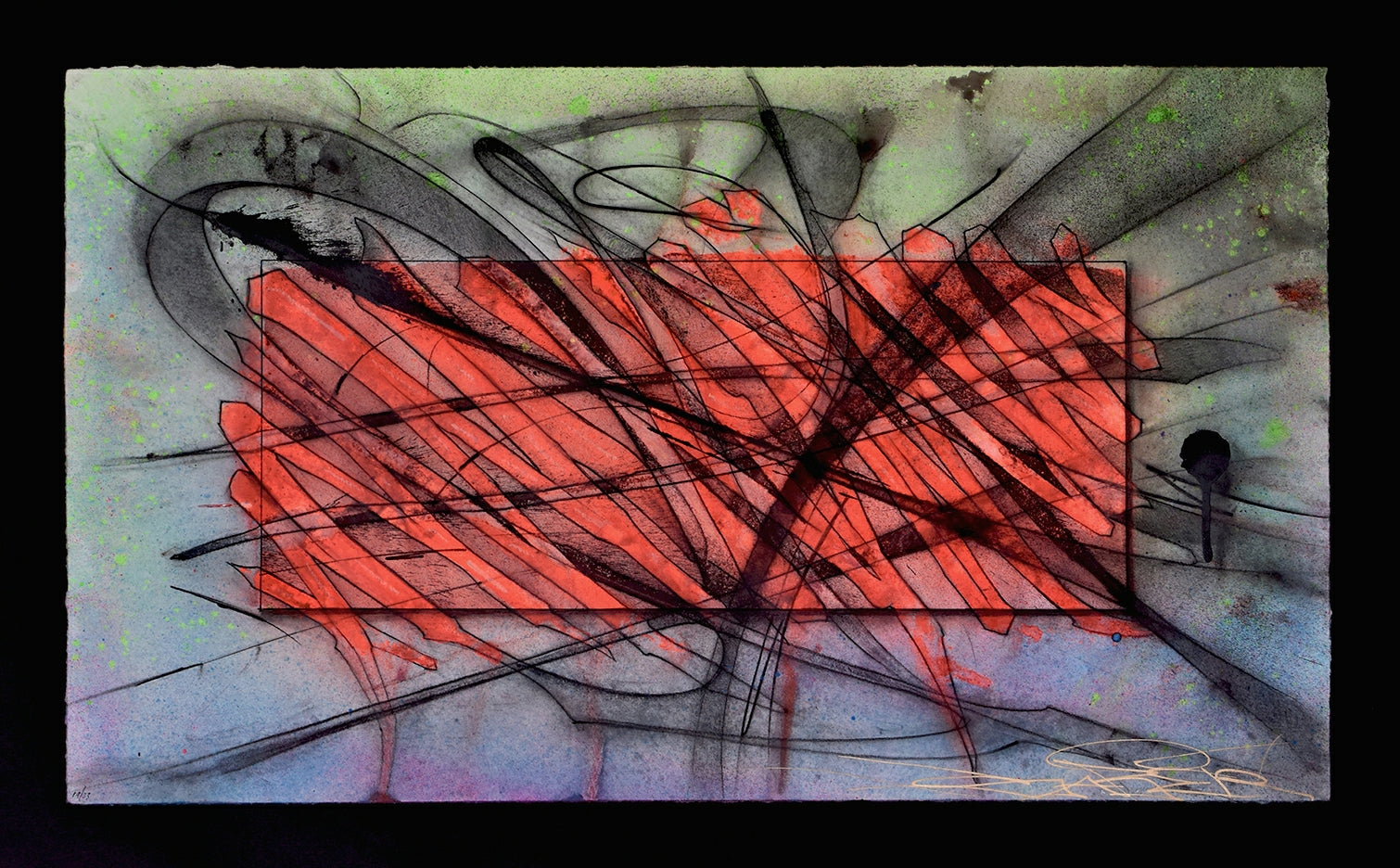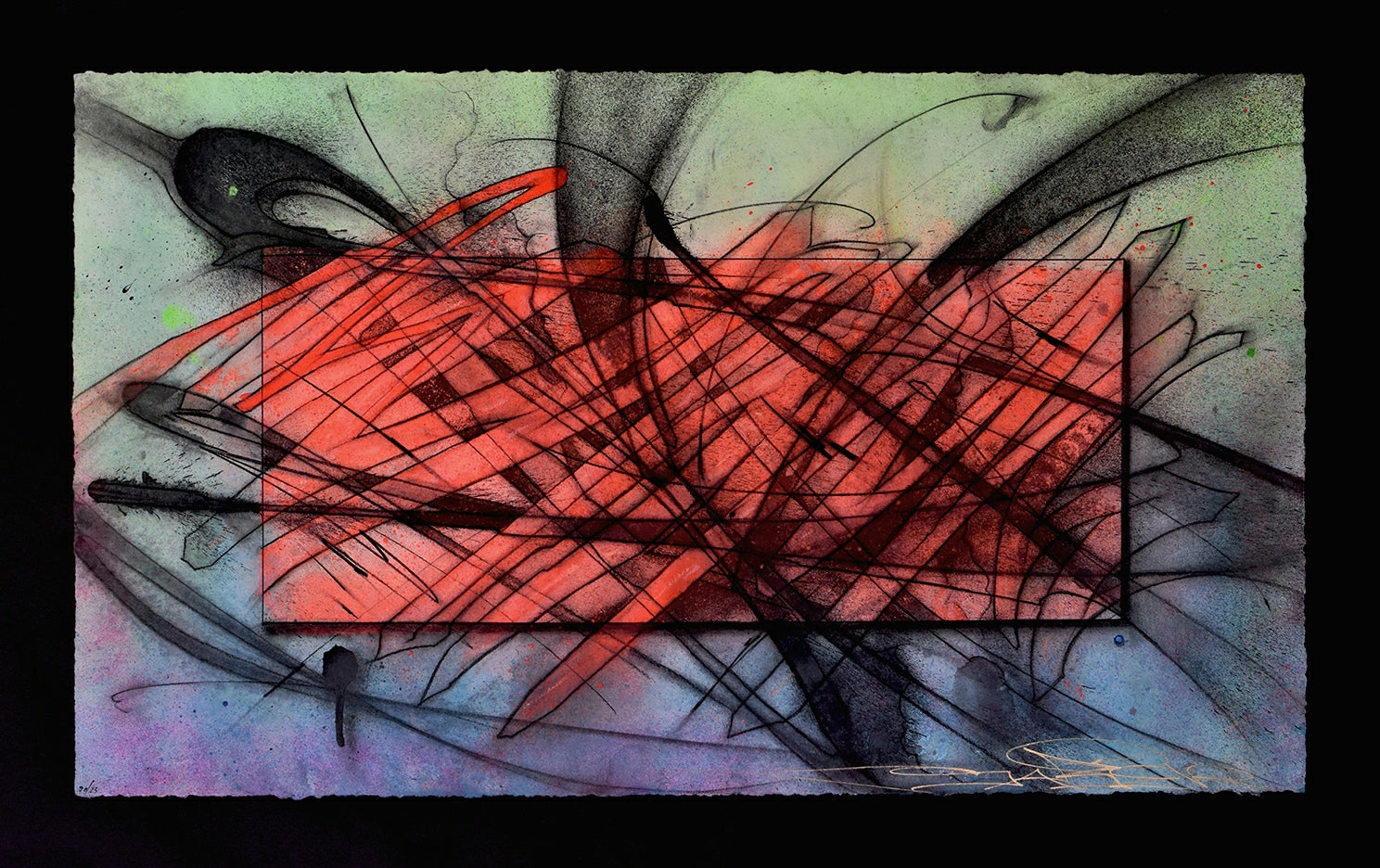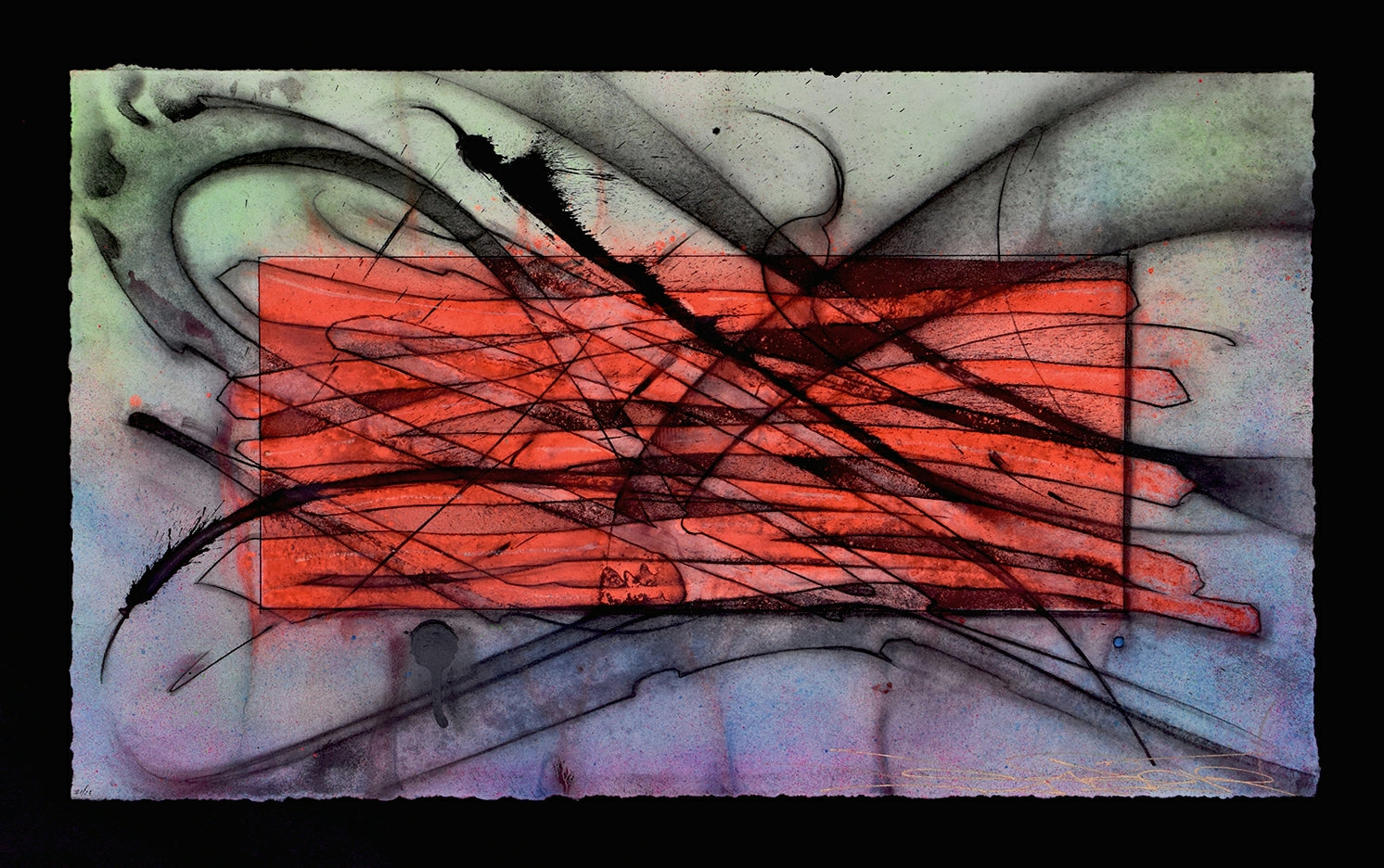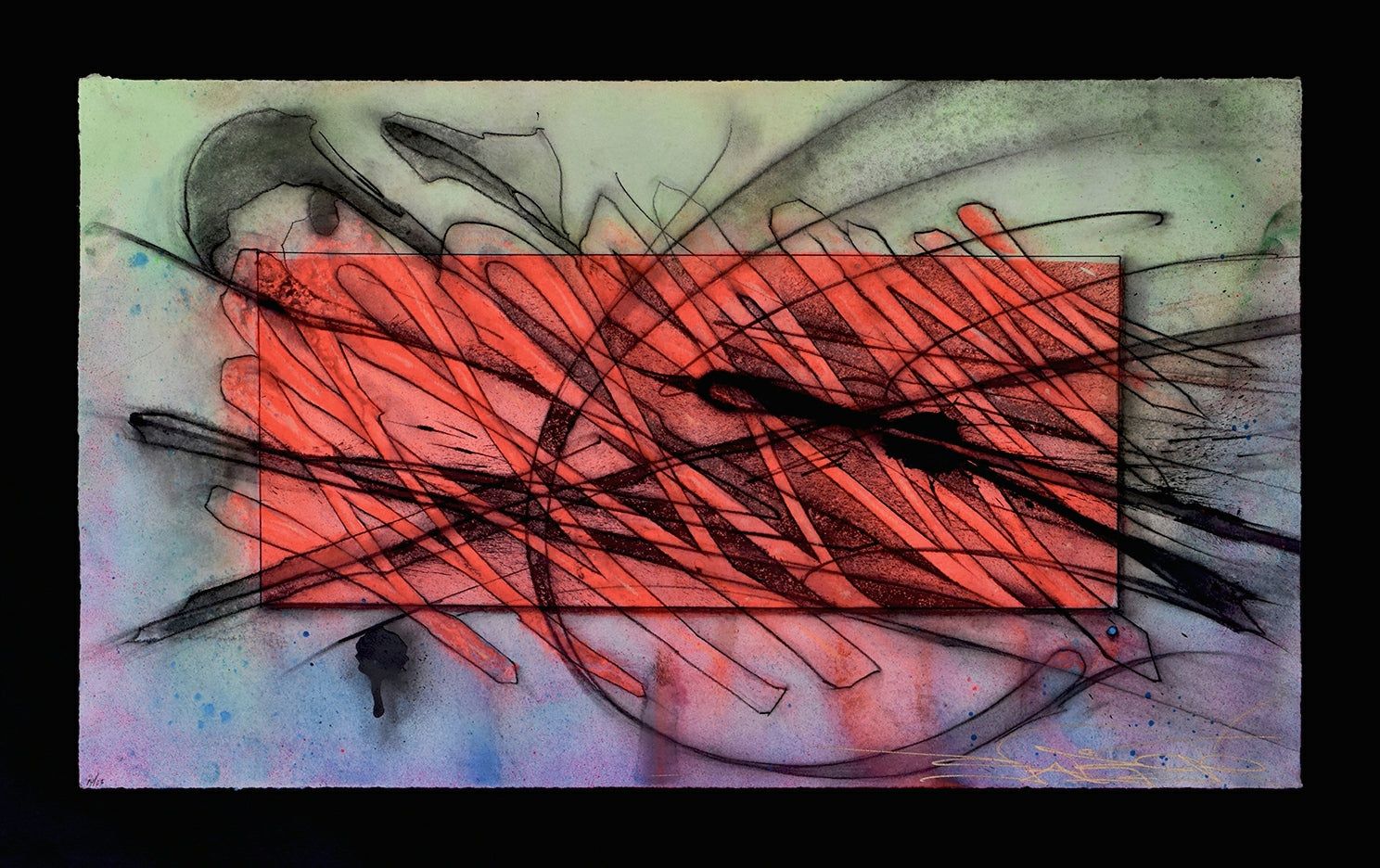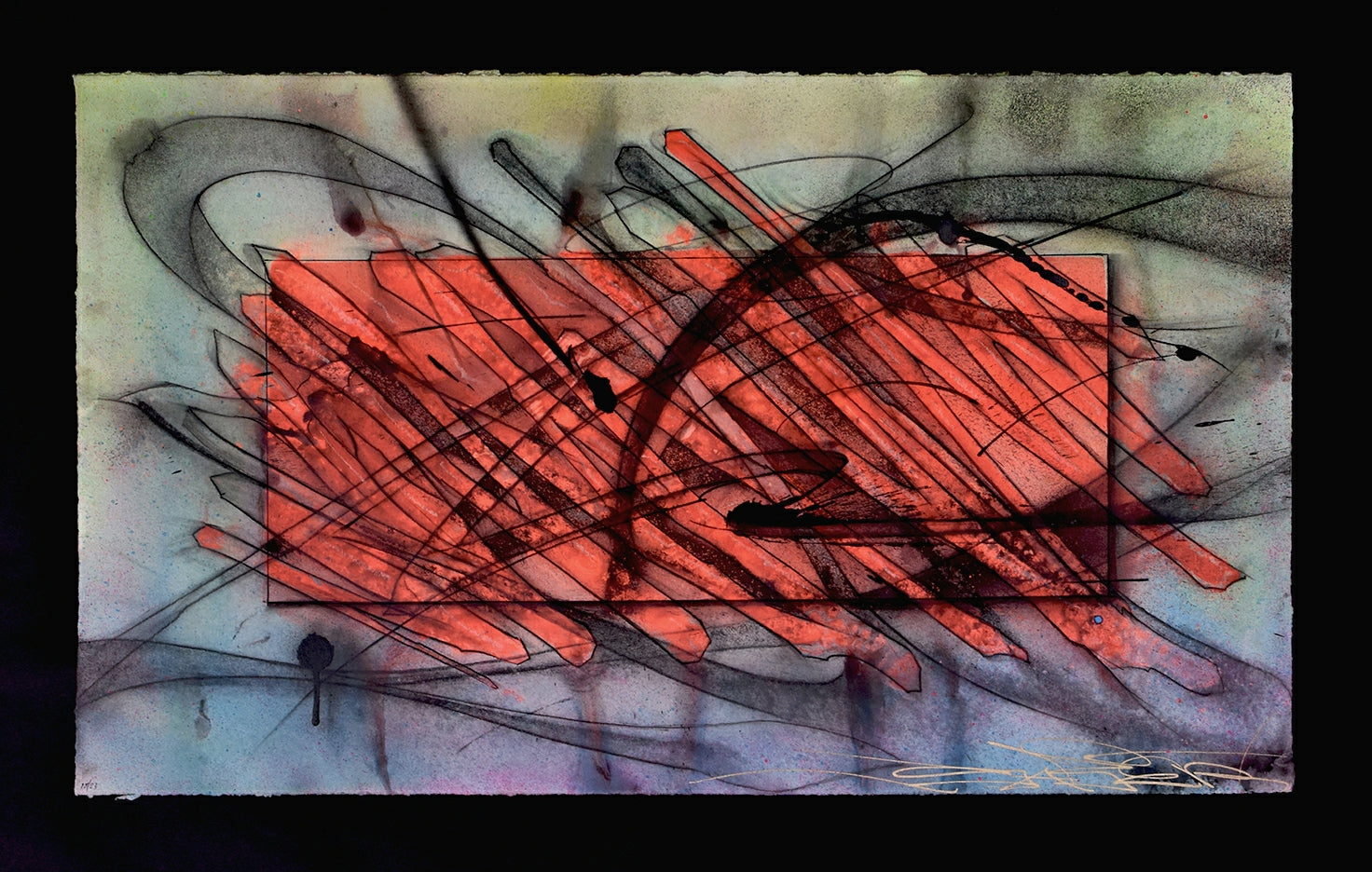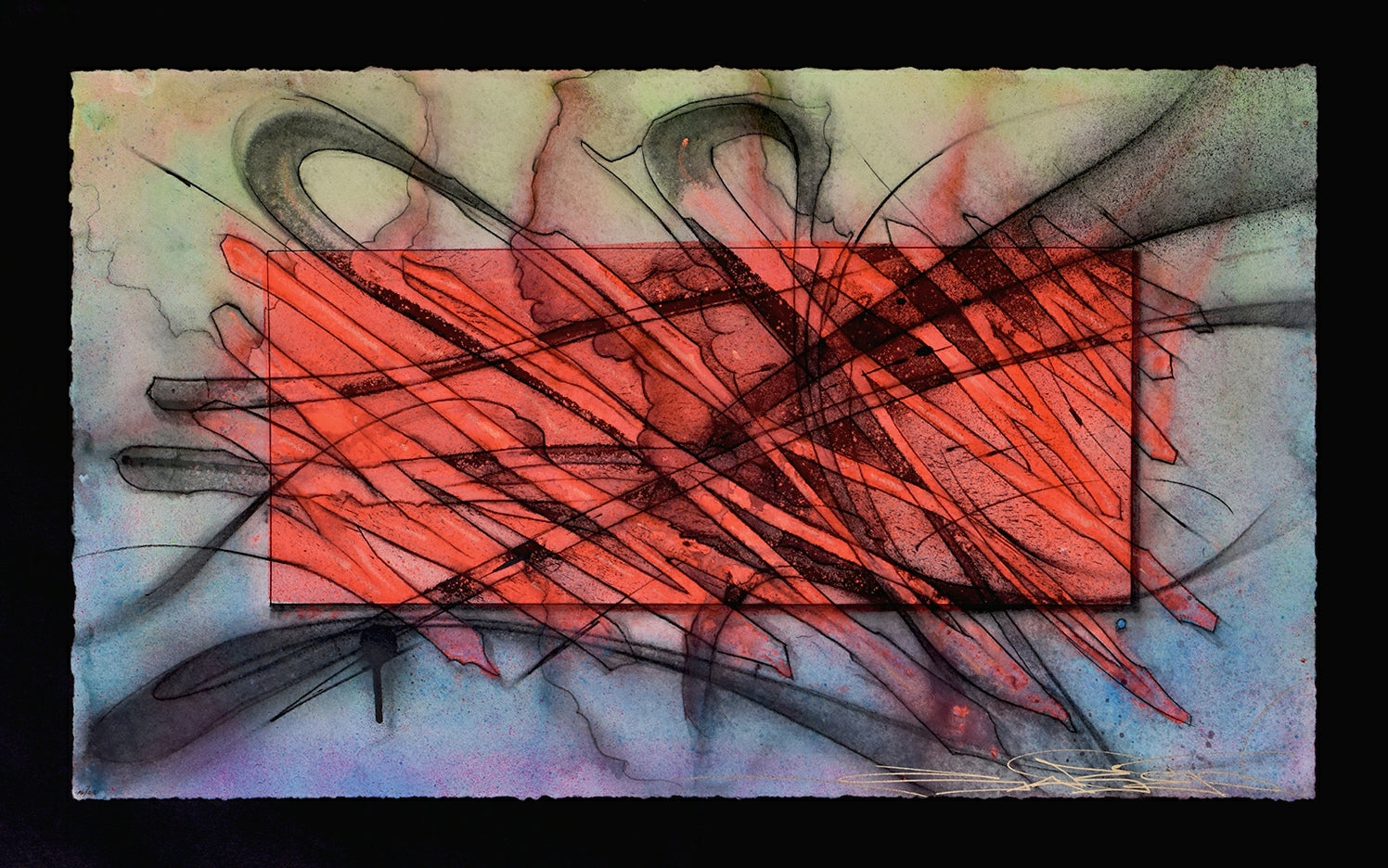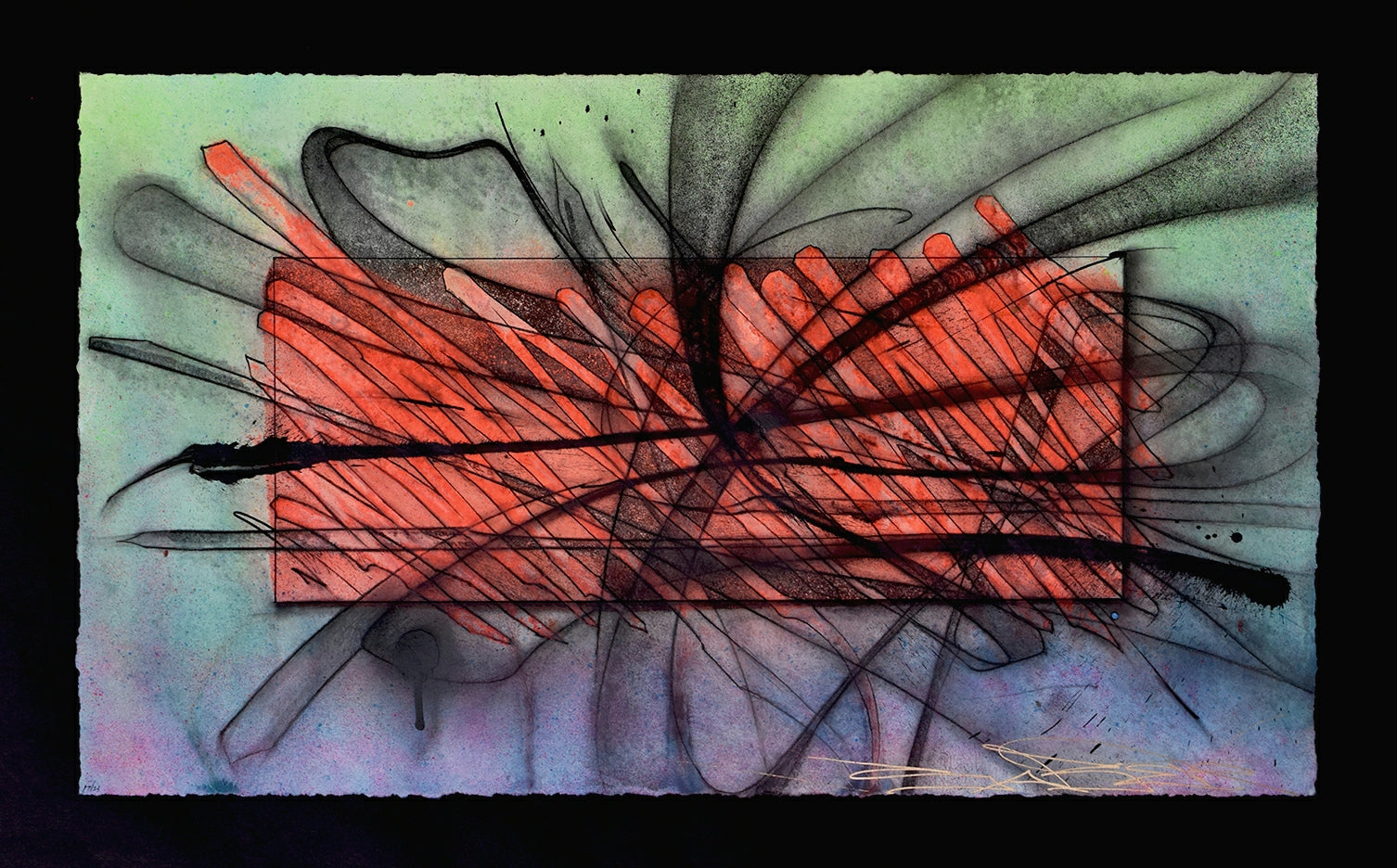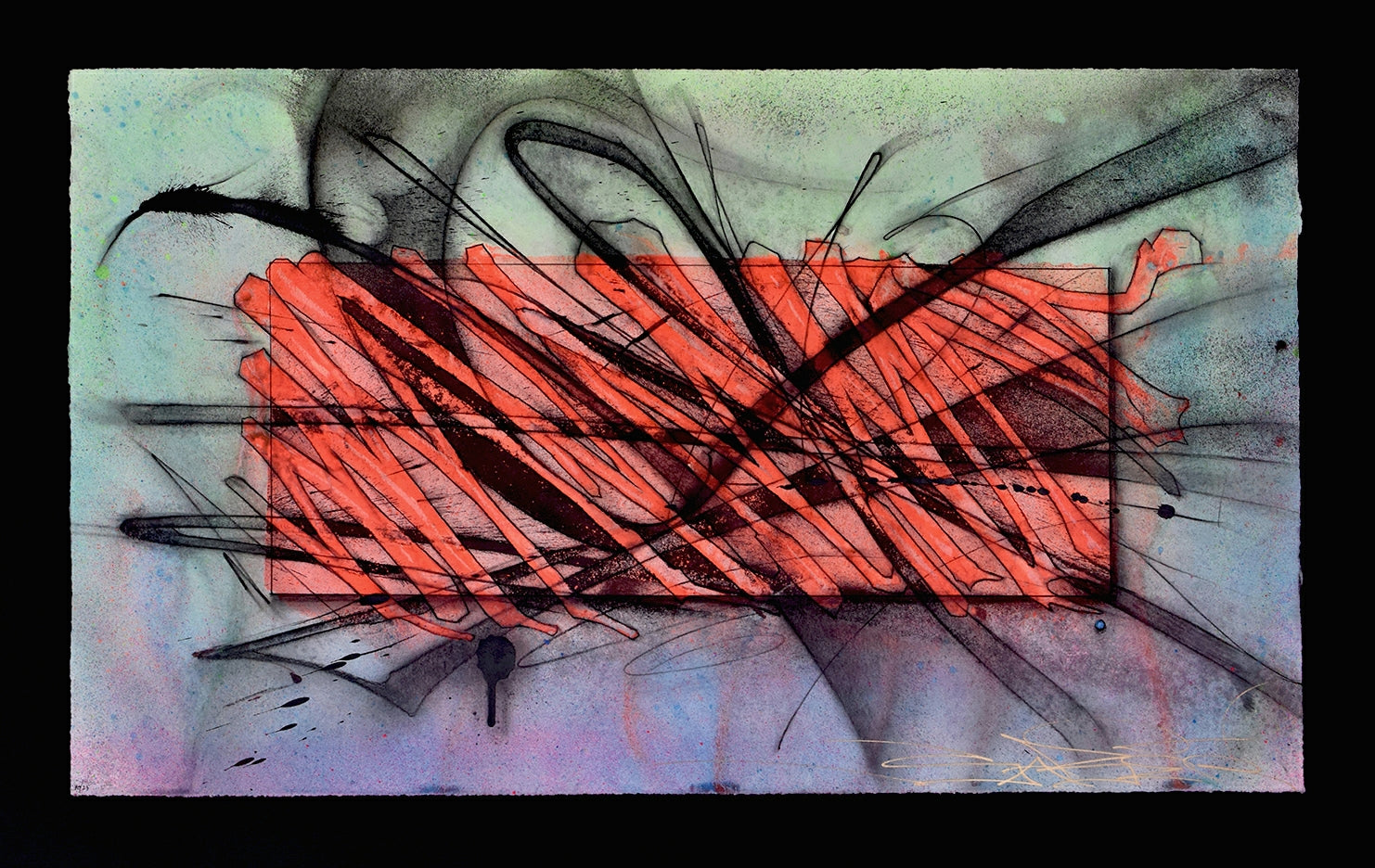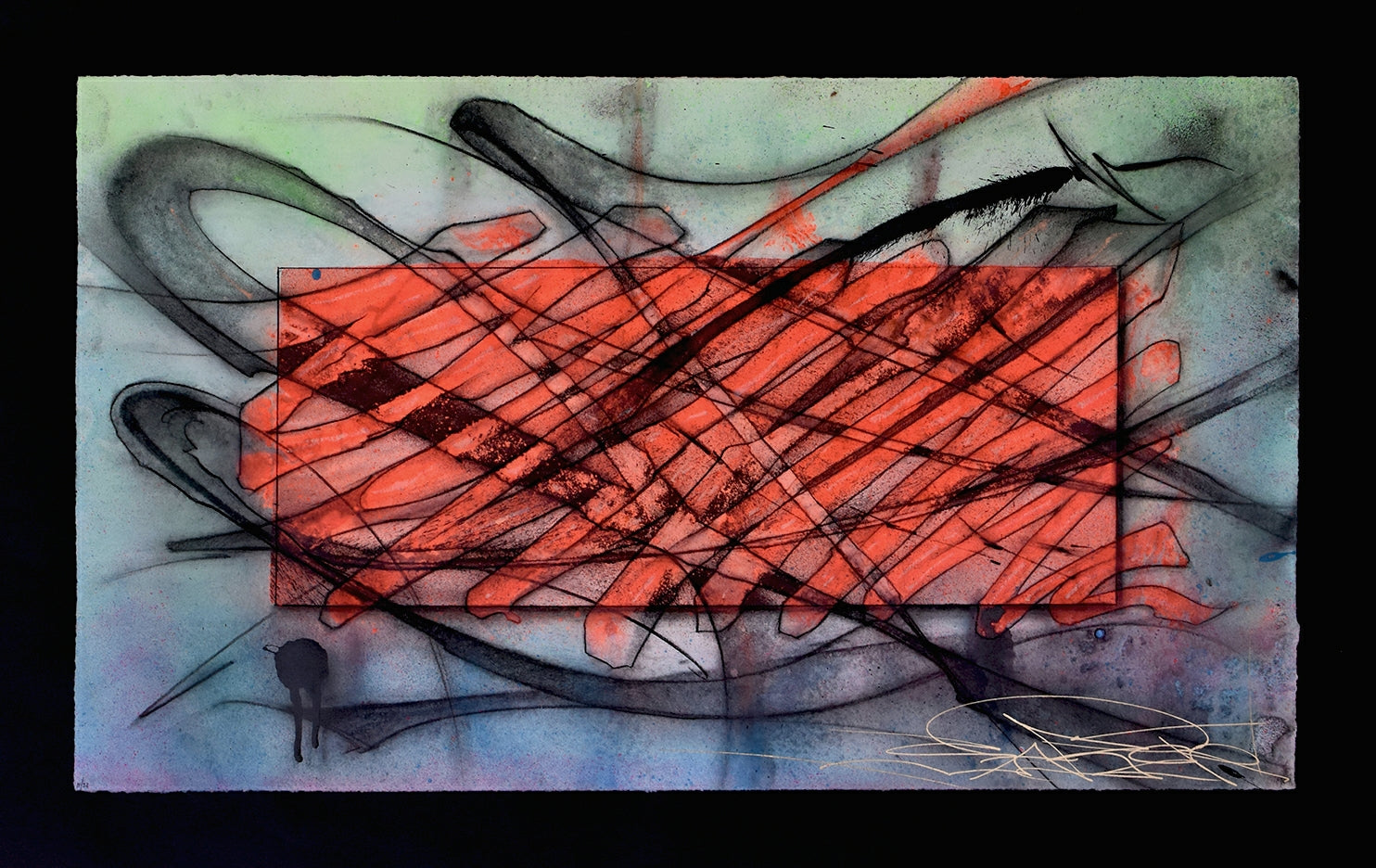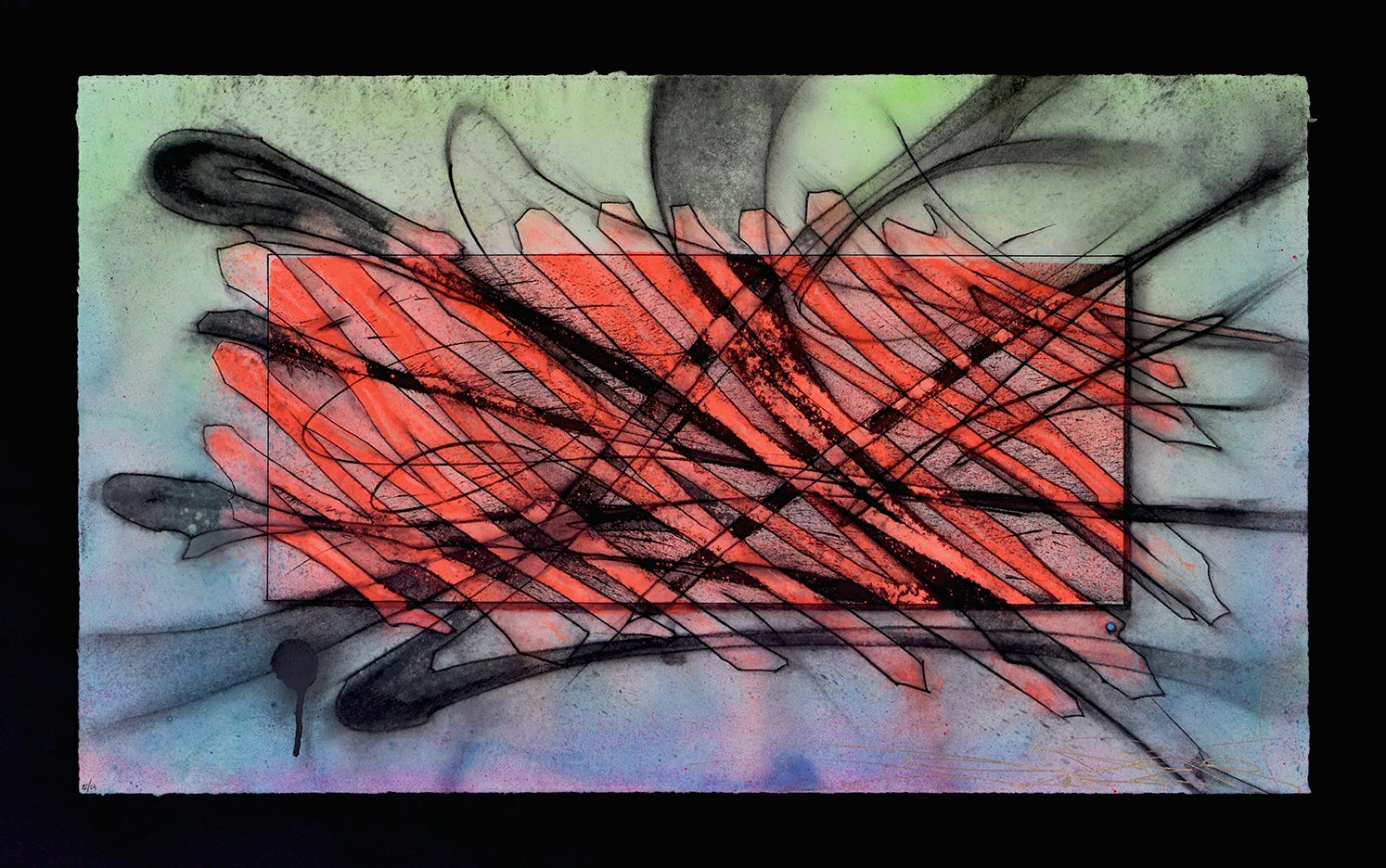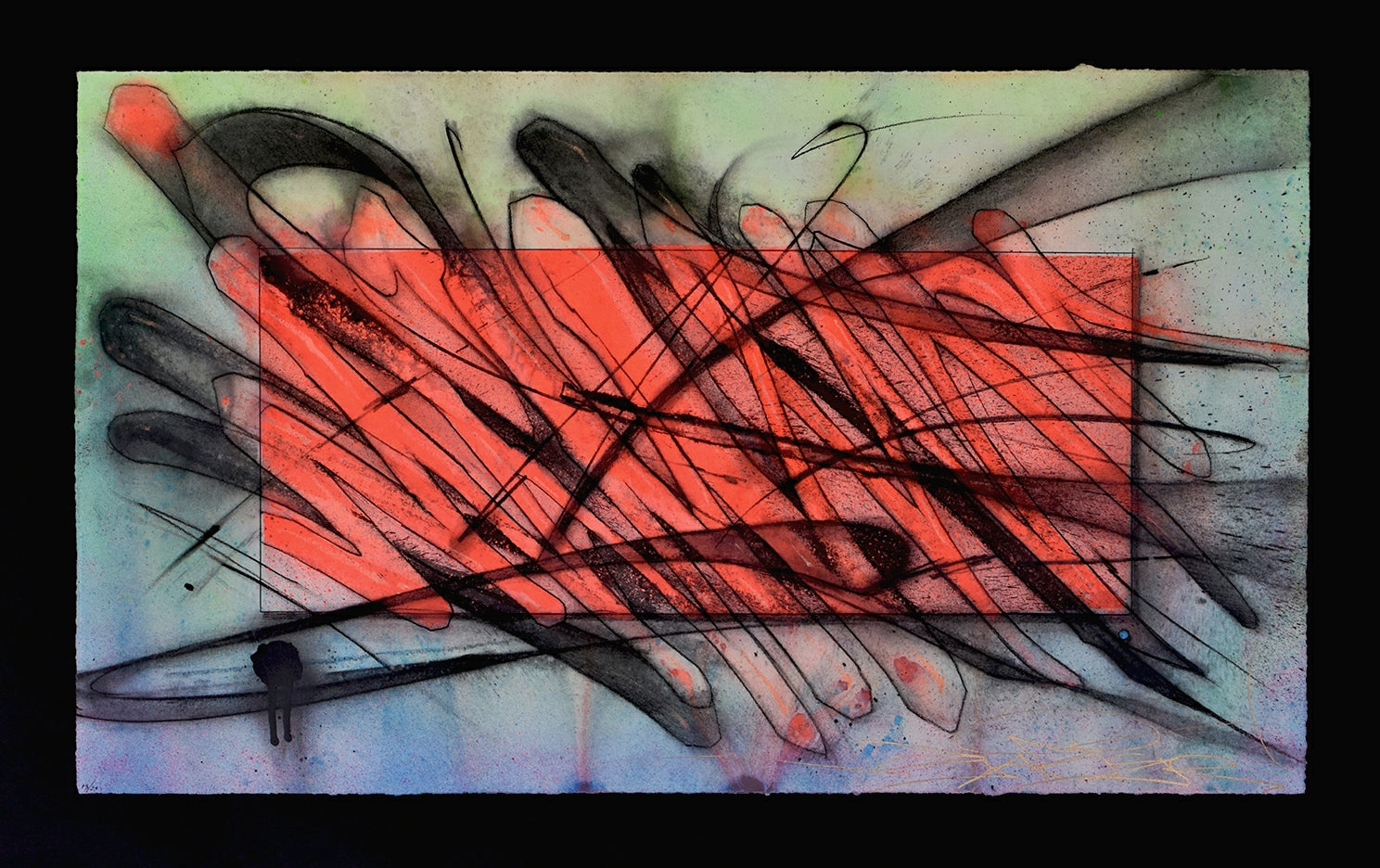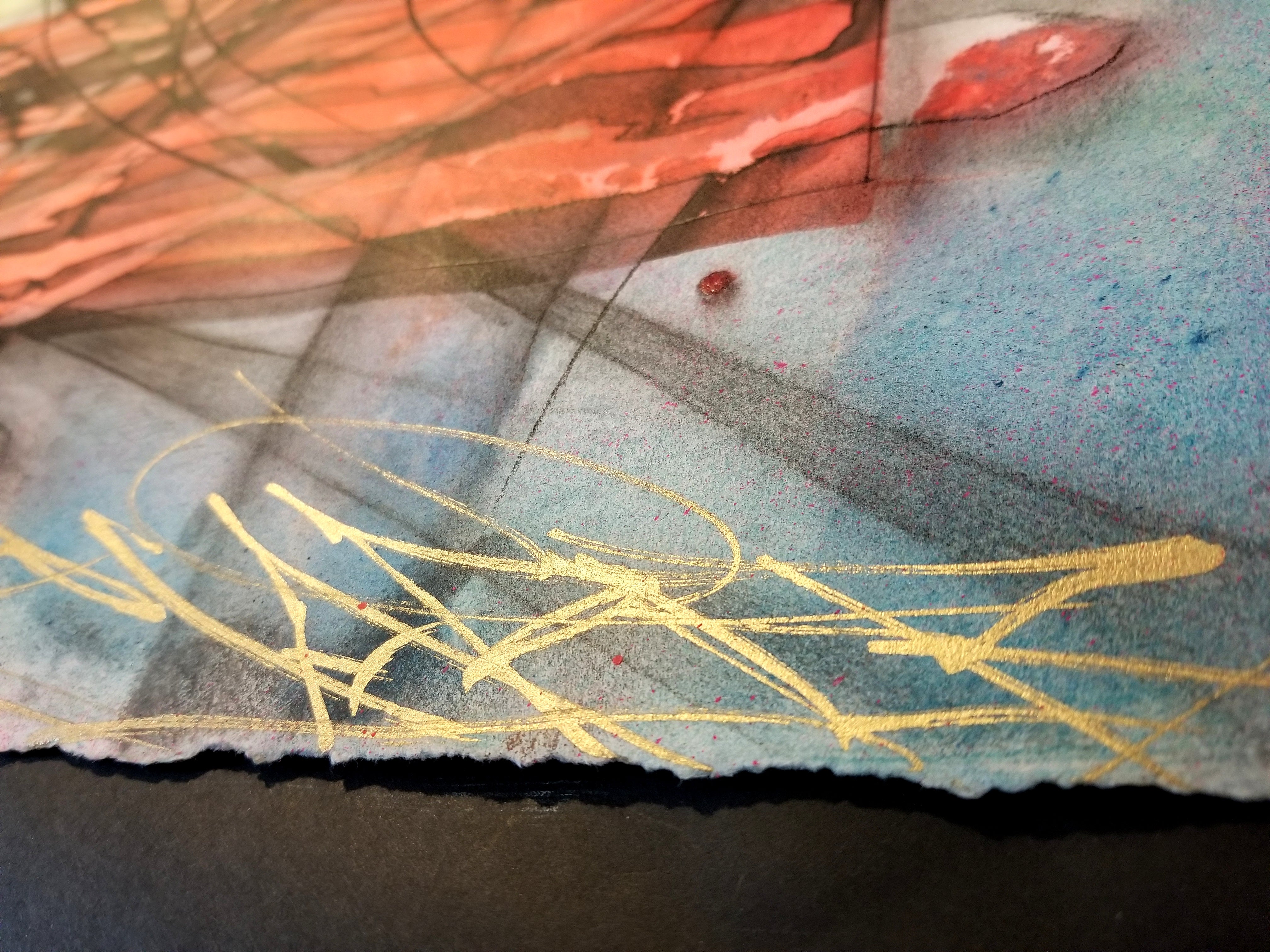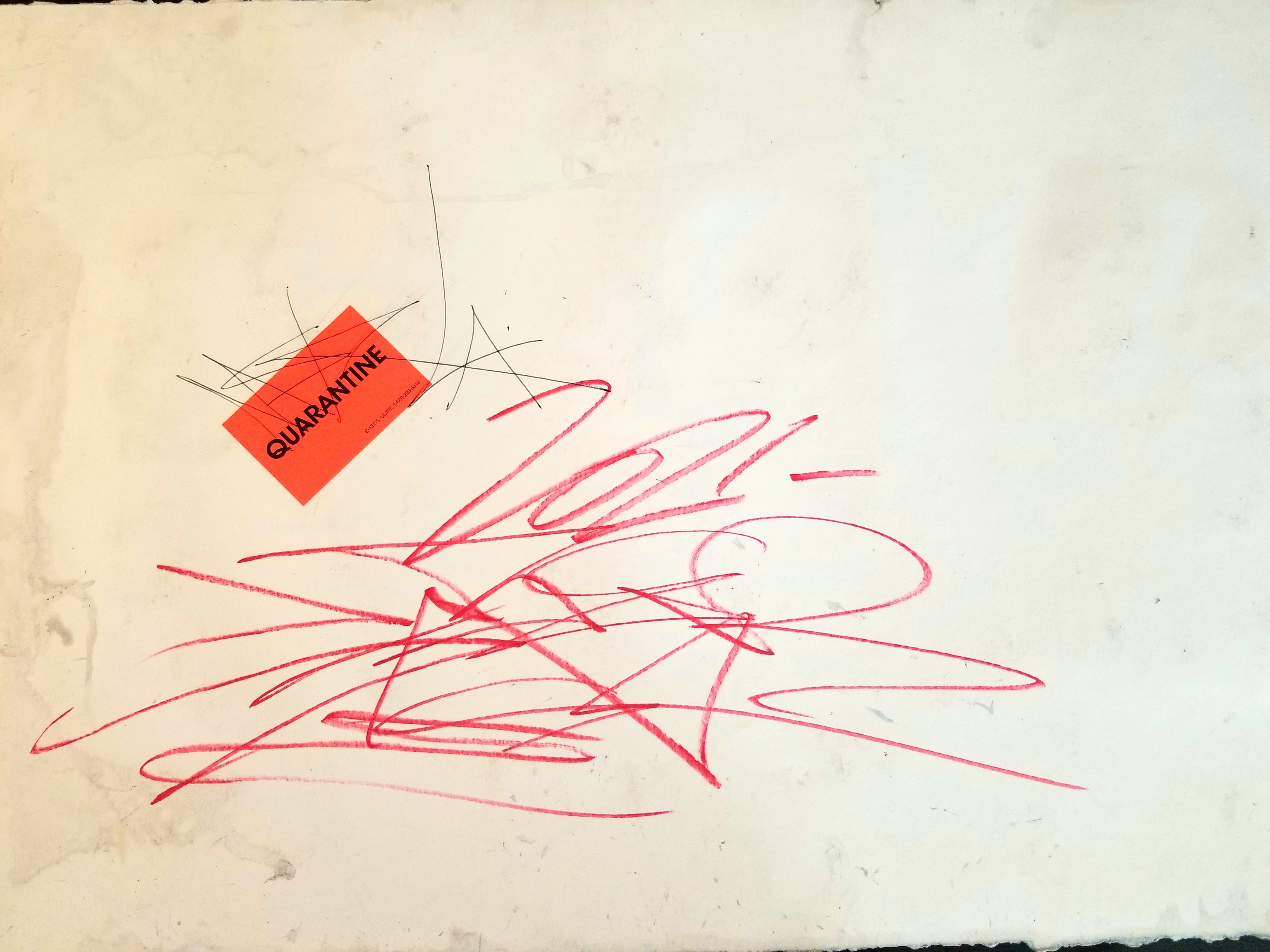 "HAZARD ORANGE" Original Artwork Series On Paper
Regular price
$475.00
Sale
"Symptomatic Hazard Orange" Spray Test Pattern- Hand Painted Paper Series
-There is only 23 of these in the series 
-Hand painted originals on Coventry Rag archival paper.
-Spraypaint/Hose/Charcoal Pencil
-Hand deckled edges 
-Roughly a little under 17" x 29" inches (Due to deckled edges sizes slightly vary)
-Signed and numbered
I stumbled upon this process and I'm really happy with the results. I've been playing with the MTN waterbased spraypaint and water searching for a unique result. Completely unrelated, recently we got a blow up pool for my kids and it hit me....dip the paper in the kids pool!...spraypaint it, blast it real quick with the hose and magically the rectangle frame and ghostly spray whips appeared. Afterwards I went back in and played around more with charcoal pencil. I really enjoyed spending time with each one of these pieces. The fat-cap flare is my favorite paint gesture and texture. These pieces are like little homages to the fatcap spraypaint texture. I'm very happy to stumble on a new way to manipulate waterbased spraypaint and the results.
I want to make this series accessible and give an opportunity to those who appreciate my work a chance to own an original.