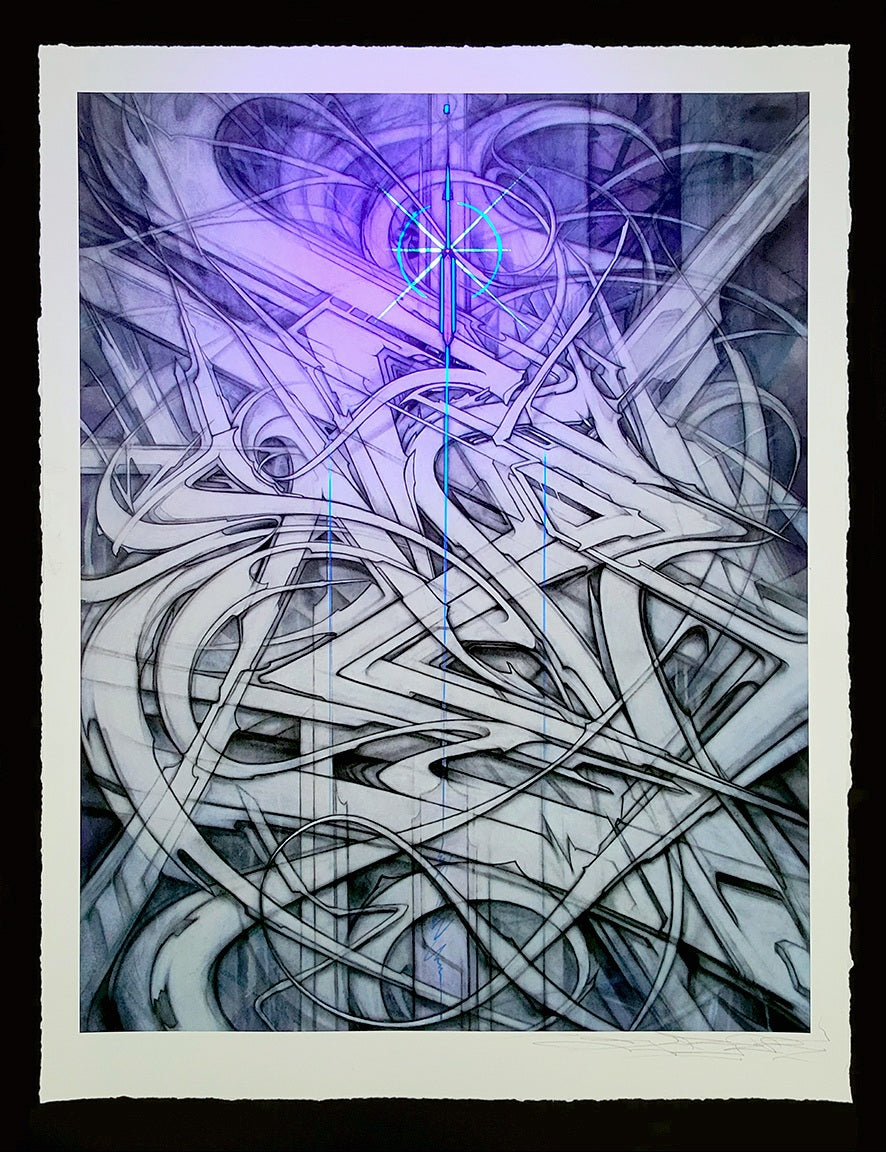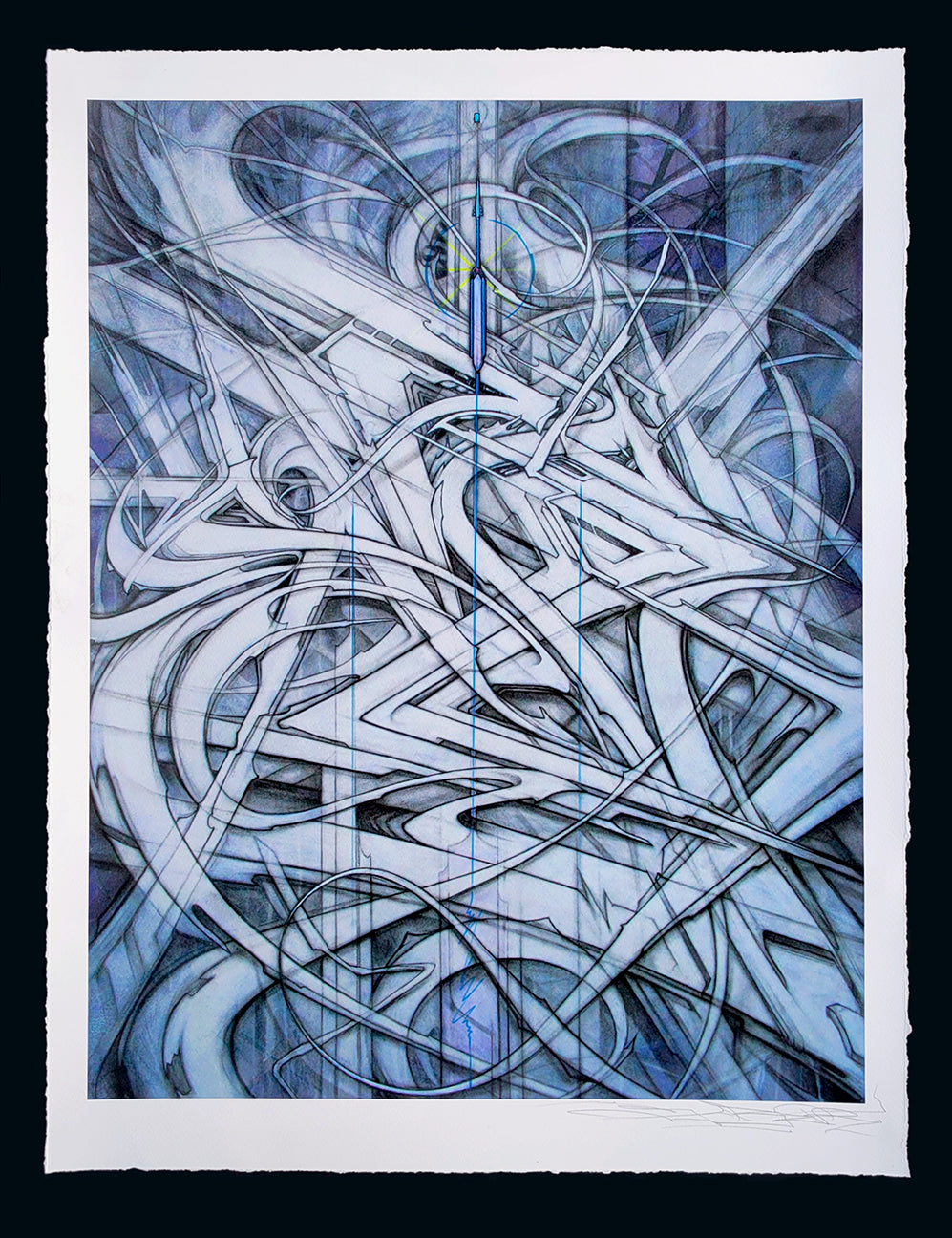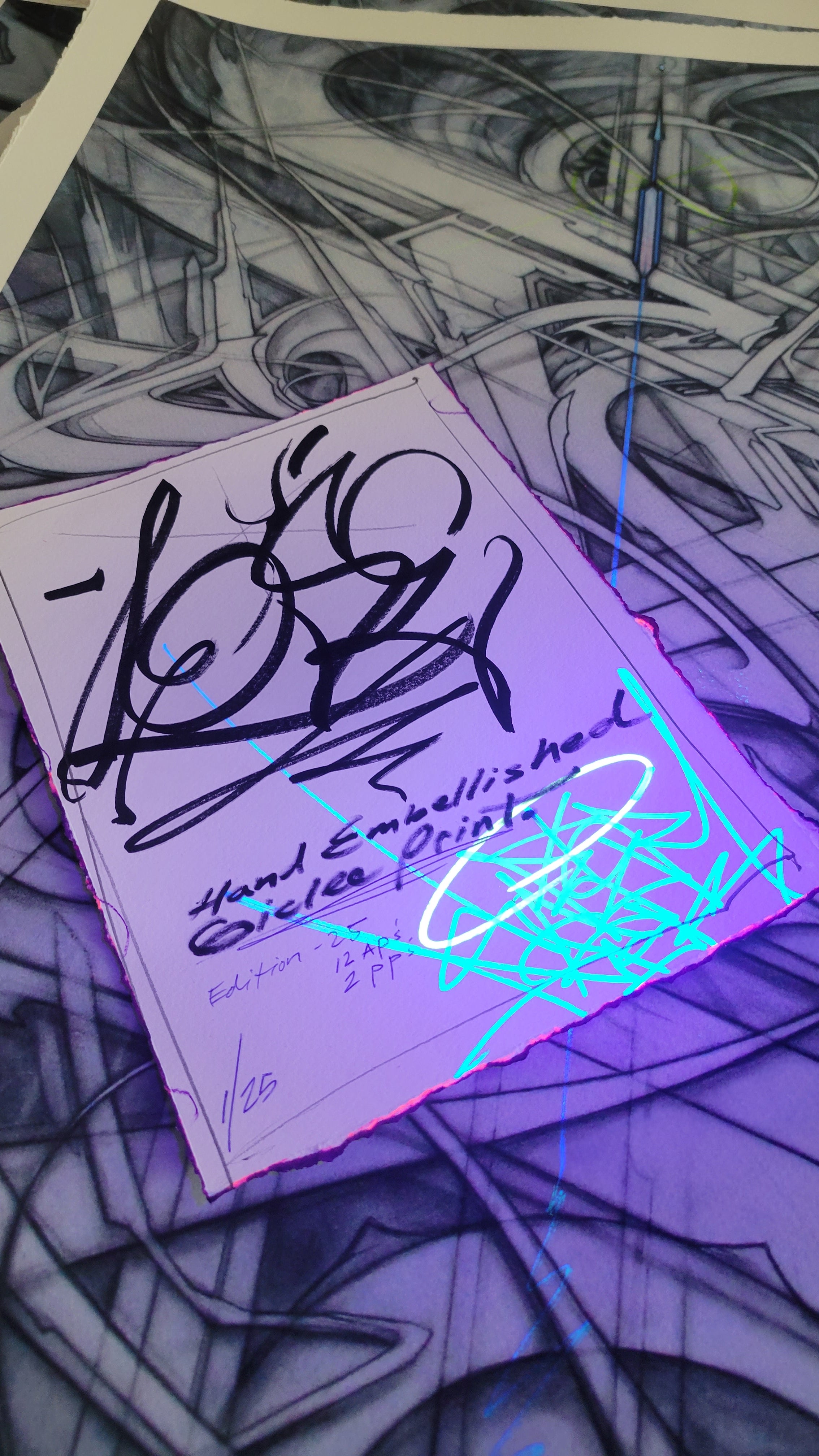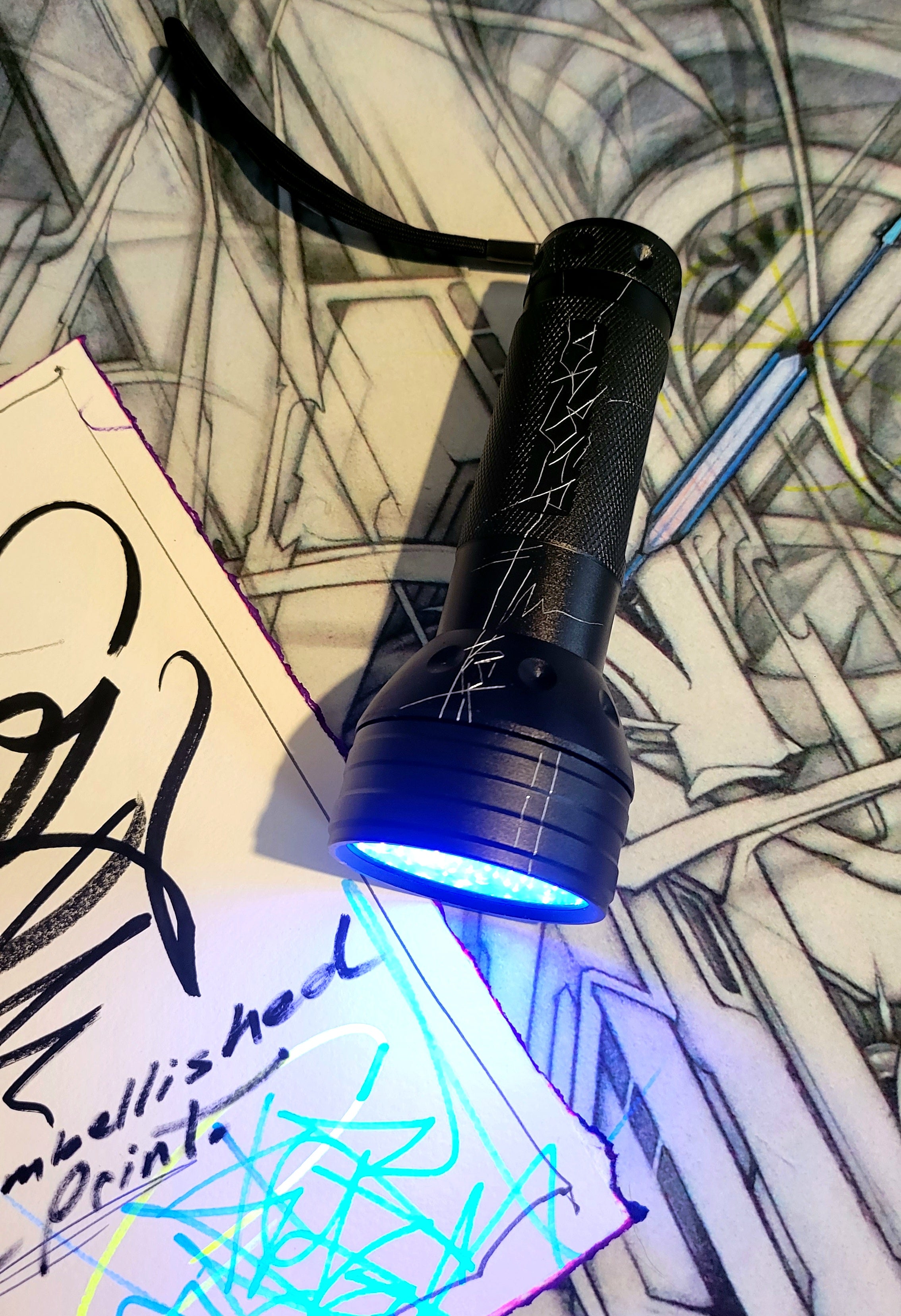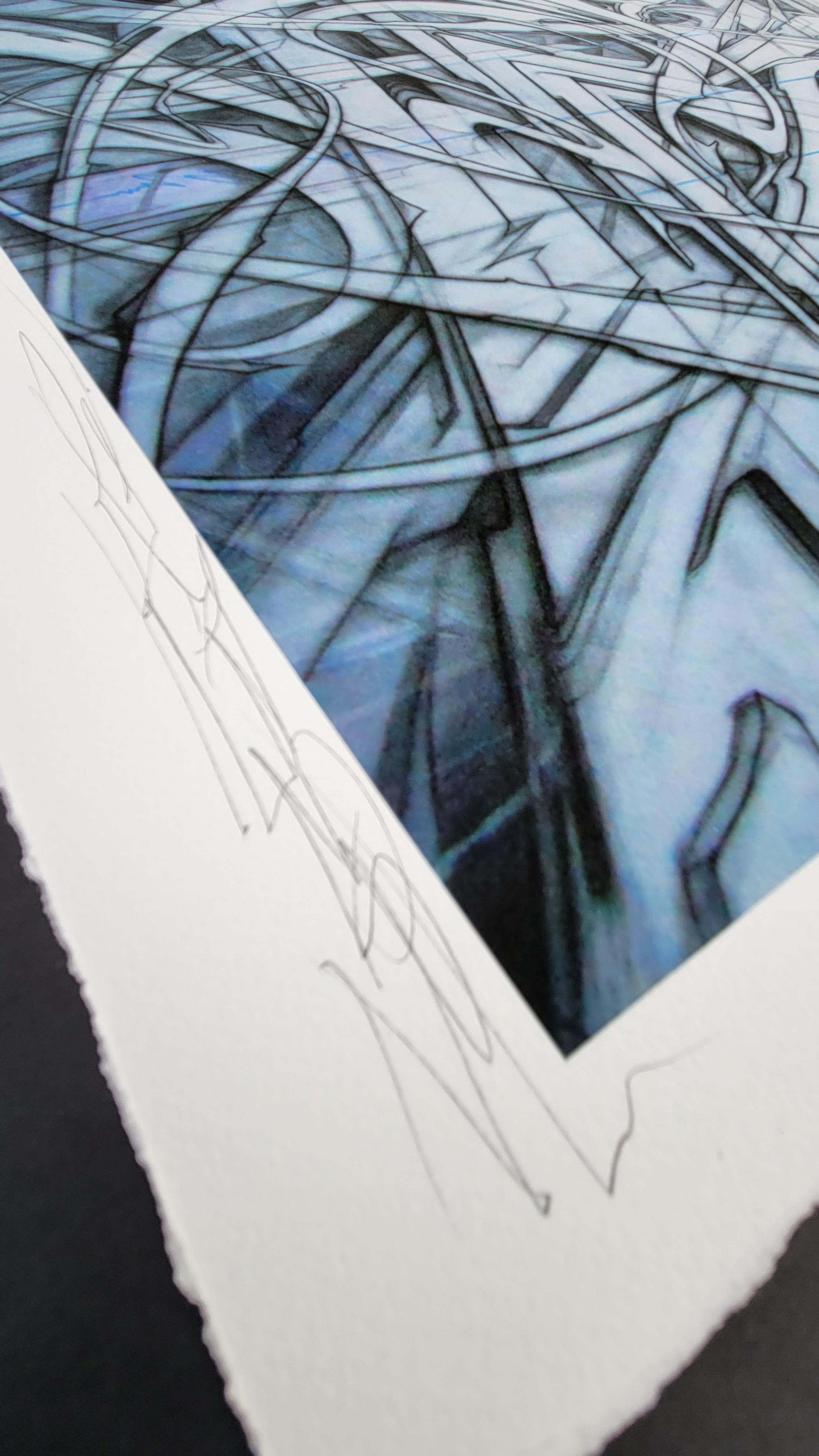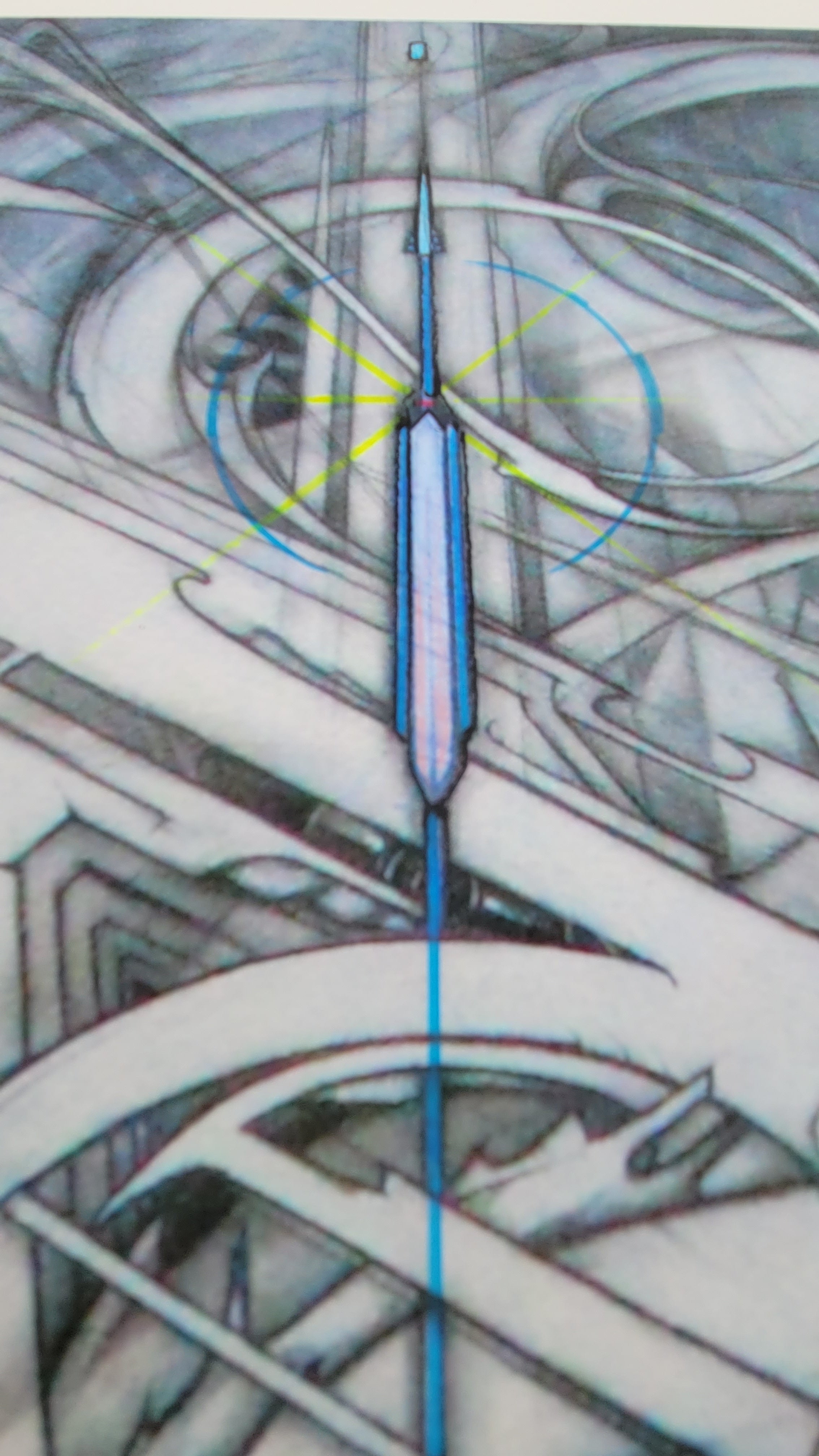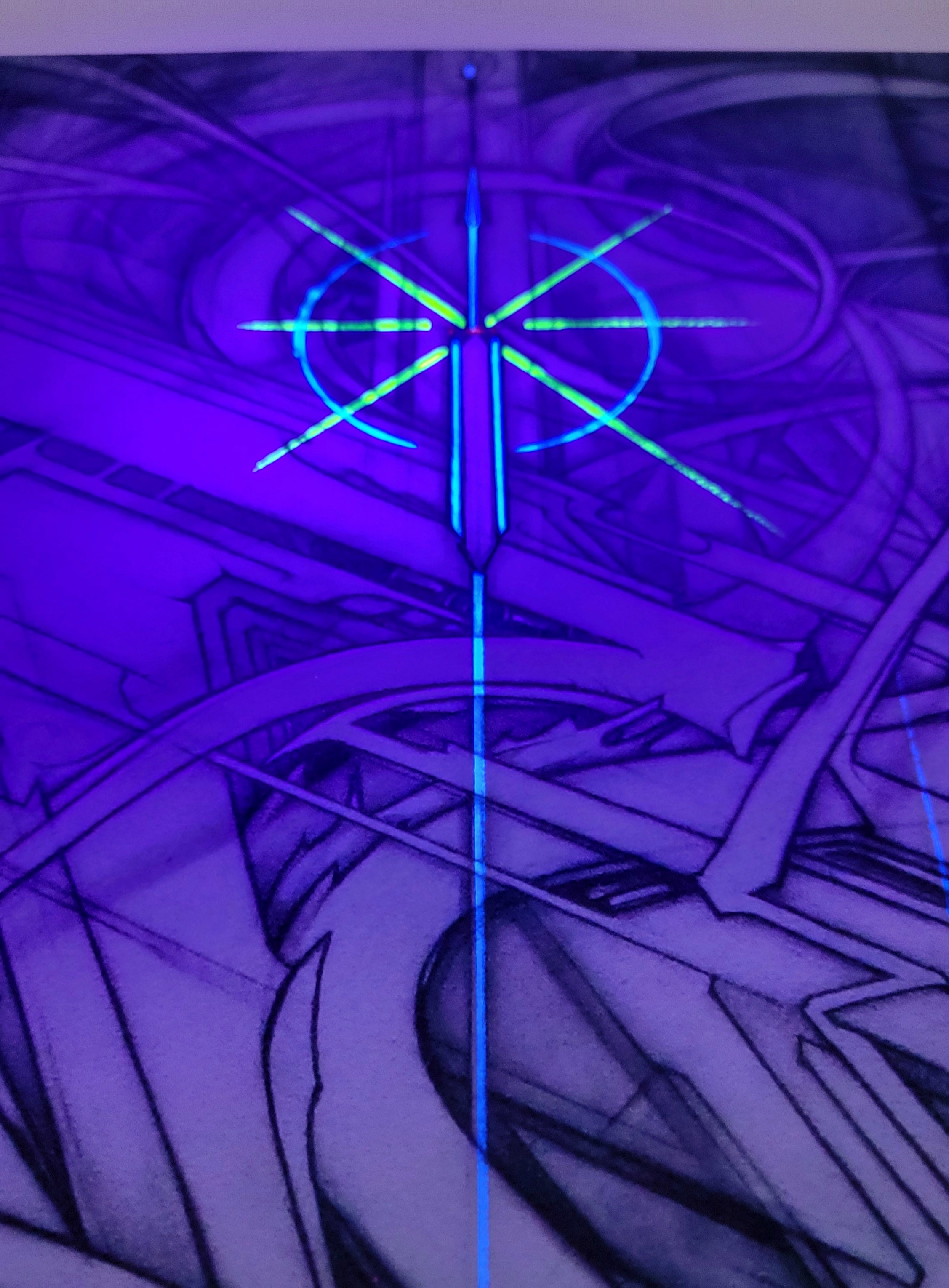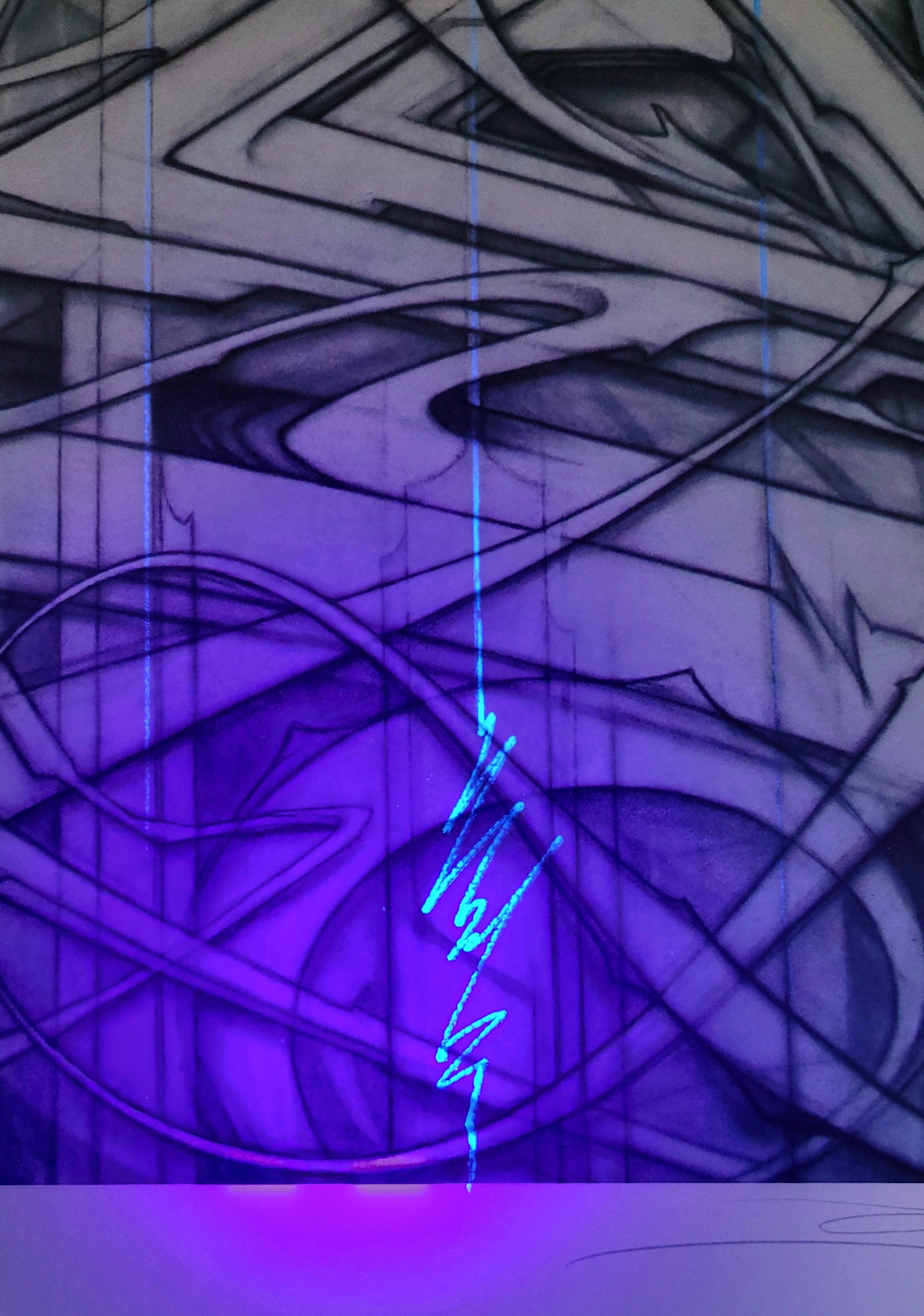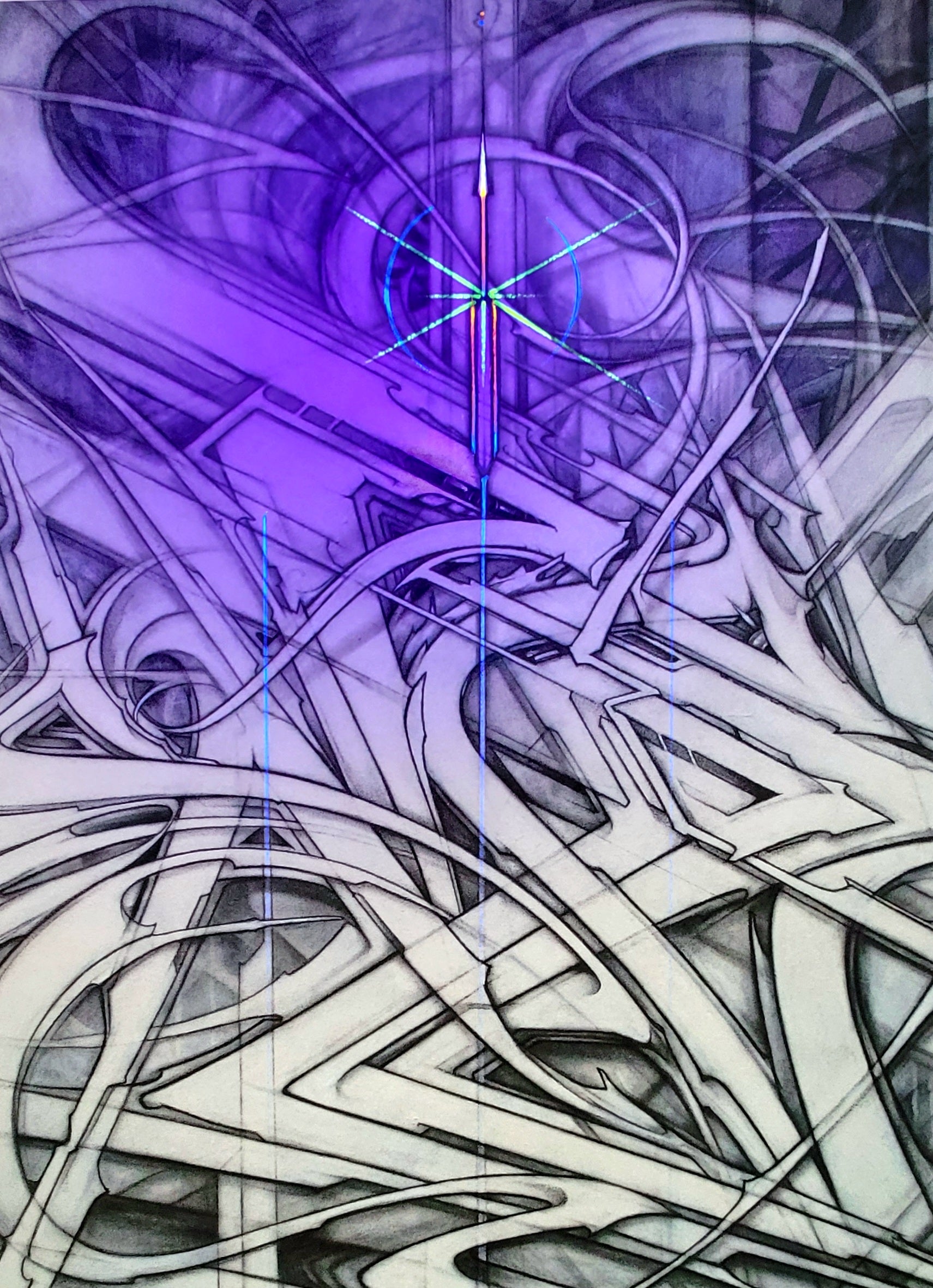 LO'SE
Regular price
$350.00
Sale
Lo'Se in Spanish means "I Know"
Limited Edition Hand Embellished Giclee Print.
This was an expirimental painting I created over 20 years ago. It was an attempt to push wildstyle to an even further abstraction using brush and pencil.
Now I'm really enjoying bringing older pieces back to life with these new UV materials. Each print has a hand embellished crown piece that shines bright with the blacklight.
-Roughly 28.5" x 21.5" In
-Hand Deckled Edges 
-Each print is signed and numbered
-Very limited edition of 25 
-Comes with hand made COA
-Comes with Blacklight Flashlight 
-Flashlight shipped separately expect couple extra days for delivery
- To expiriment and play with different colors I also created a very limited series that have a different colored crown crests.