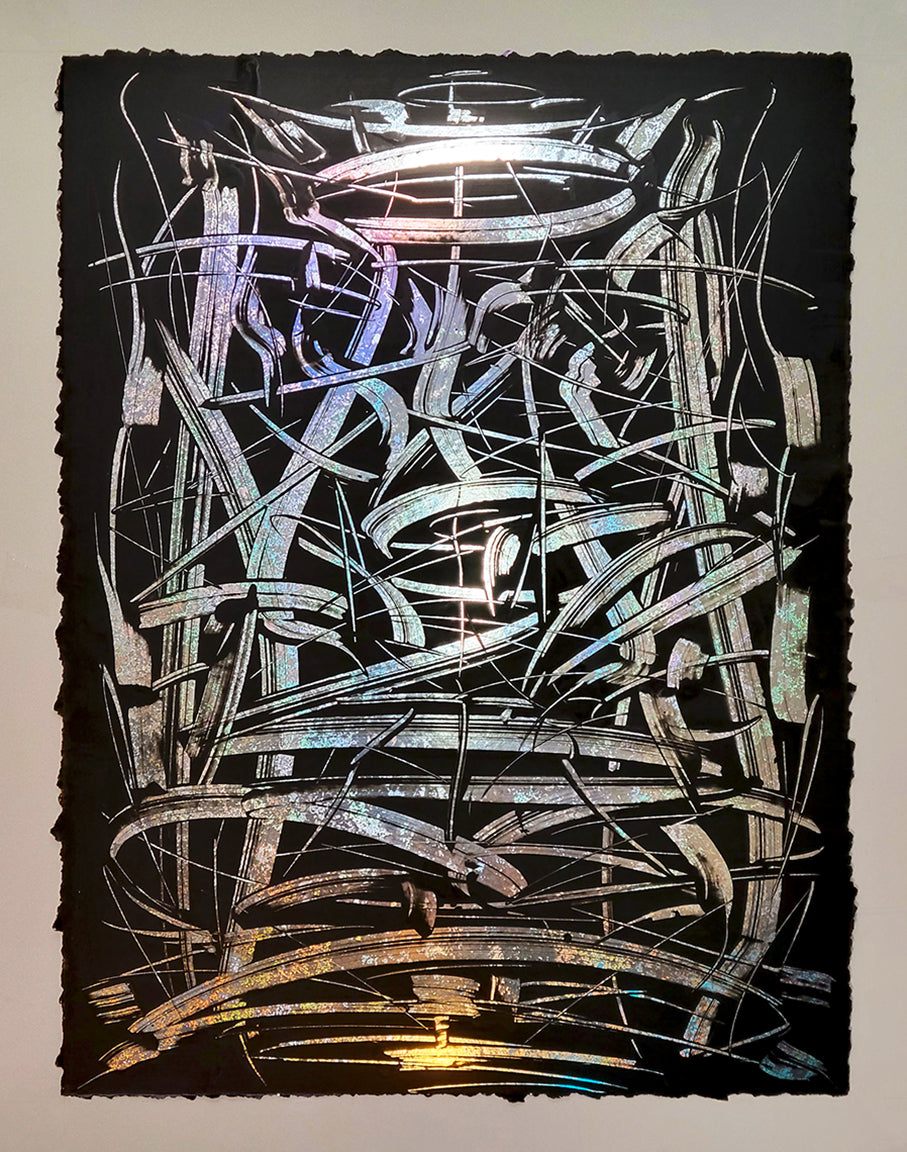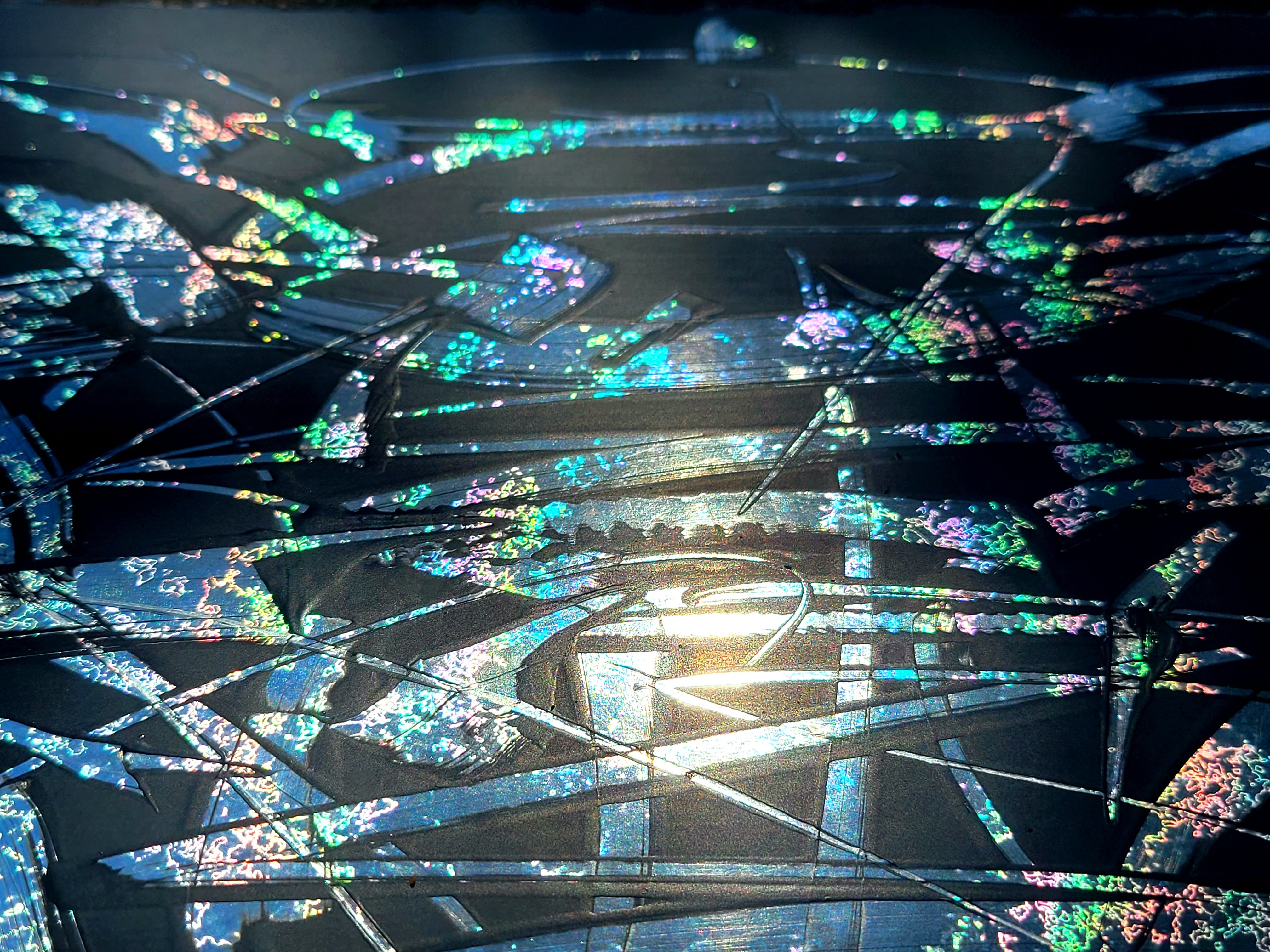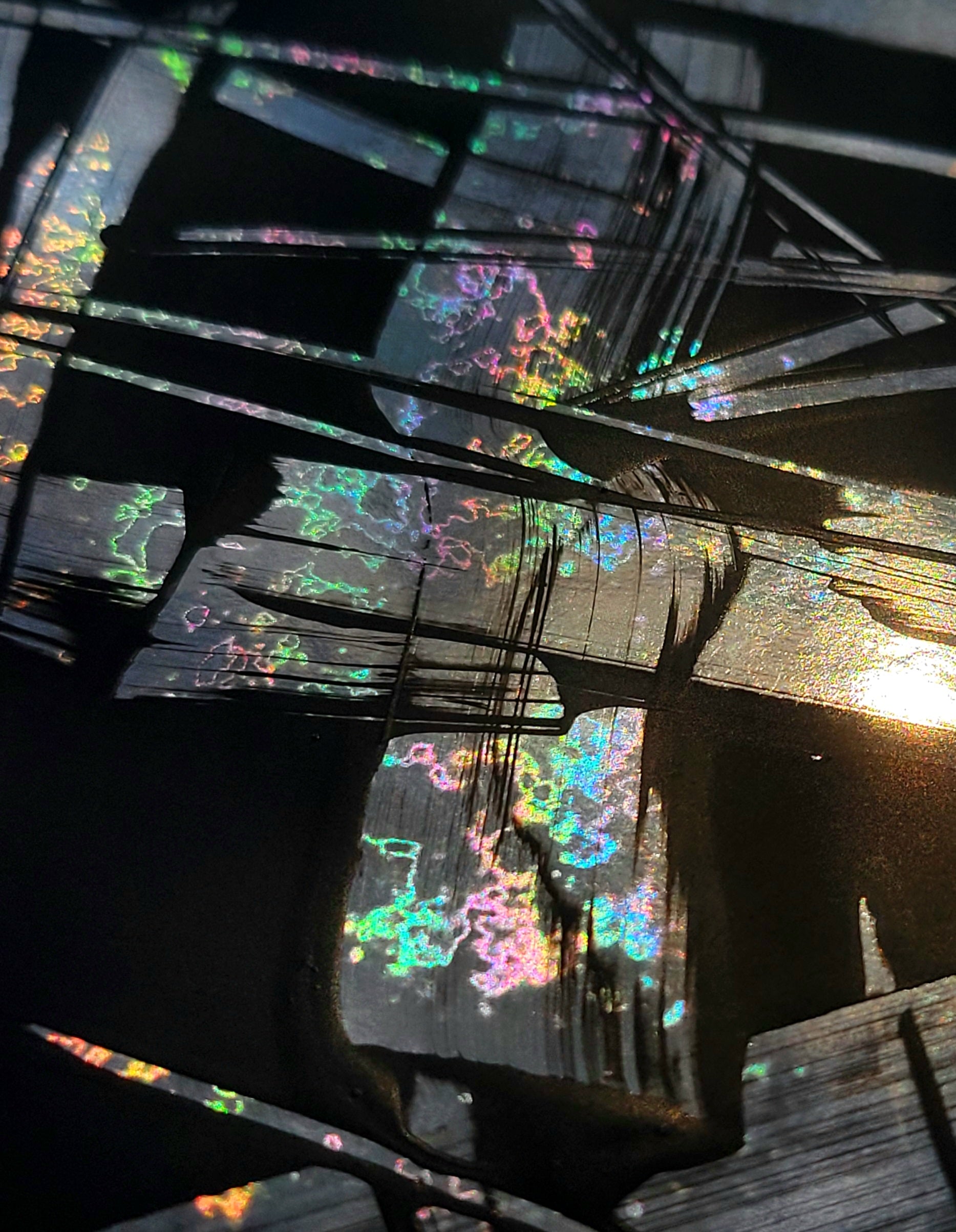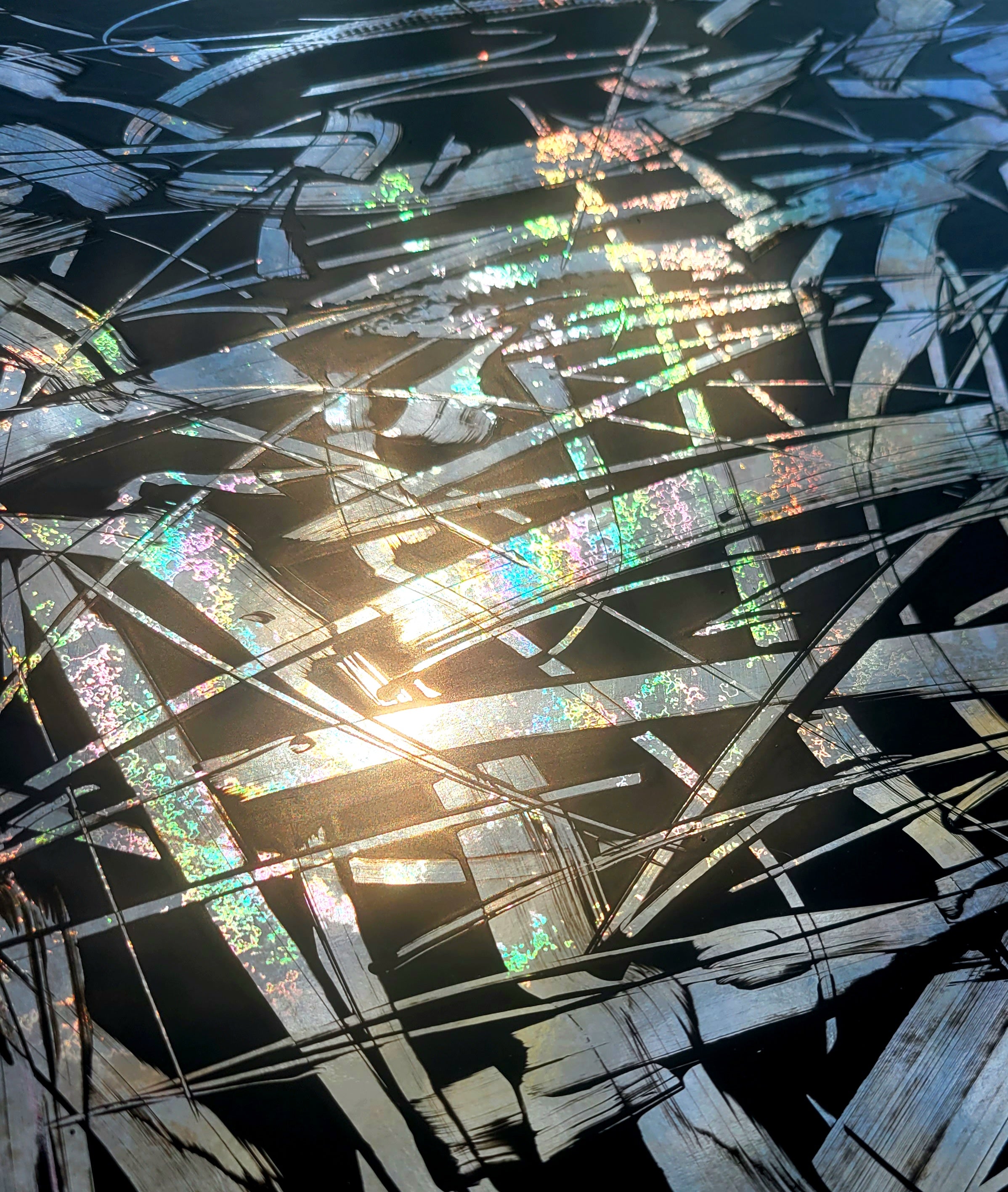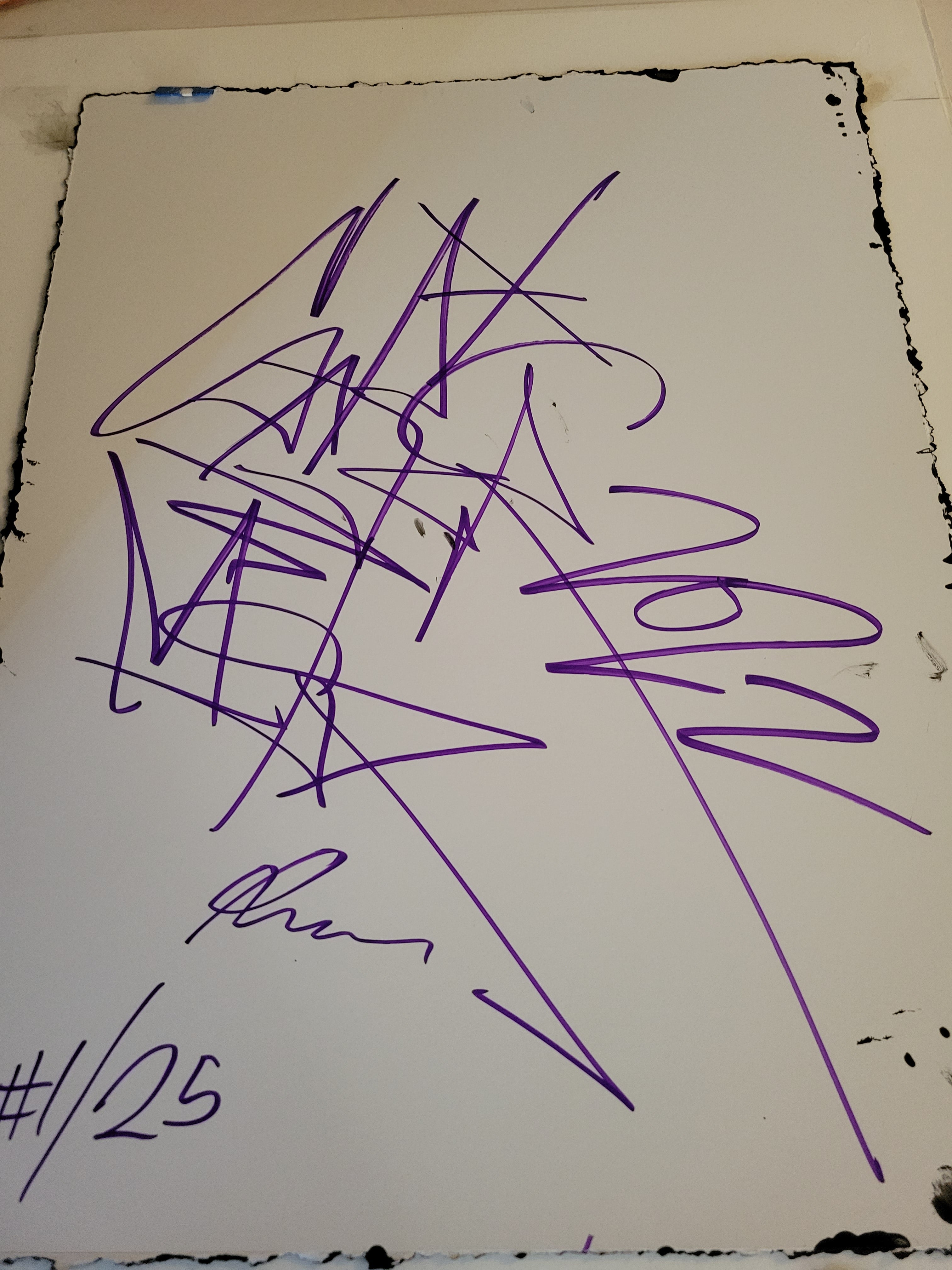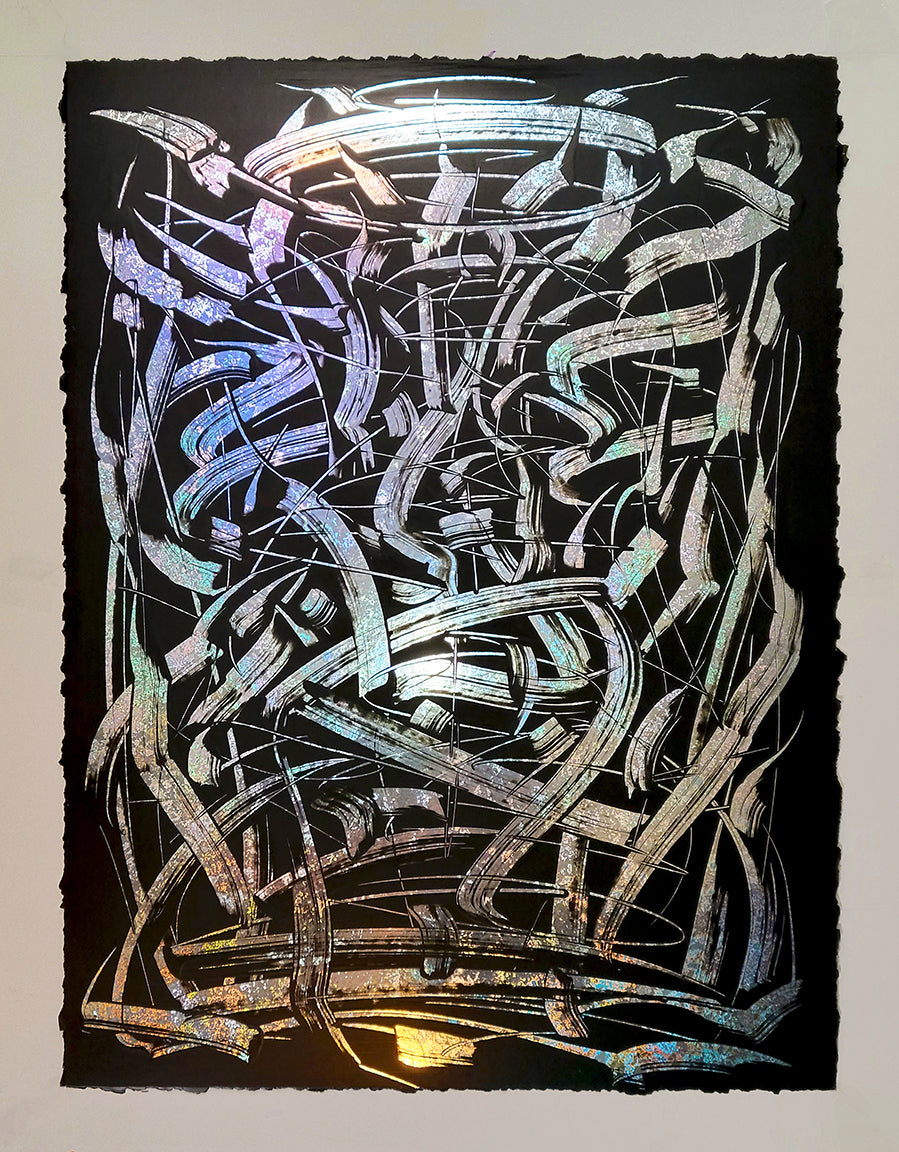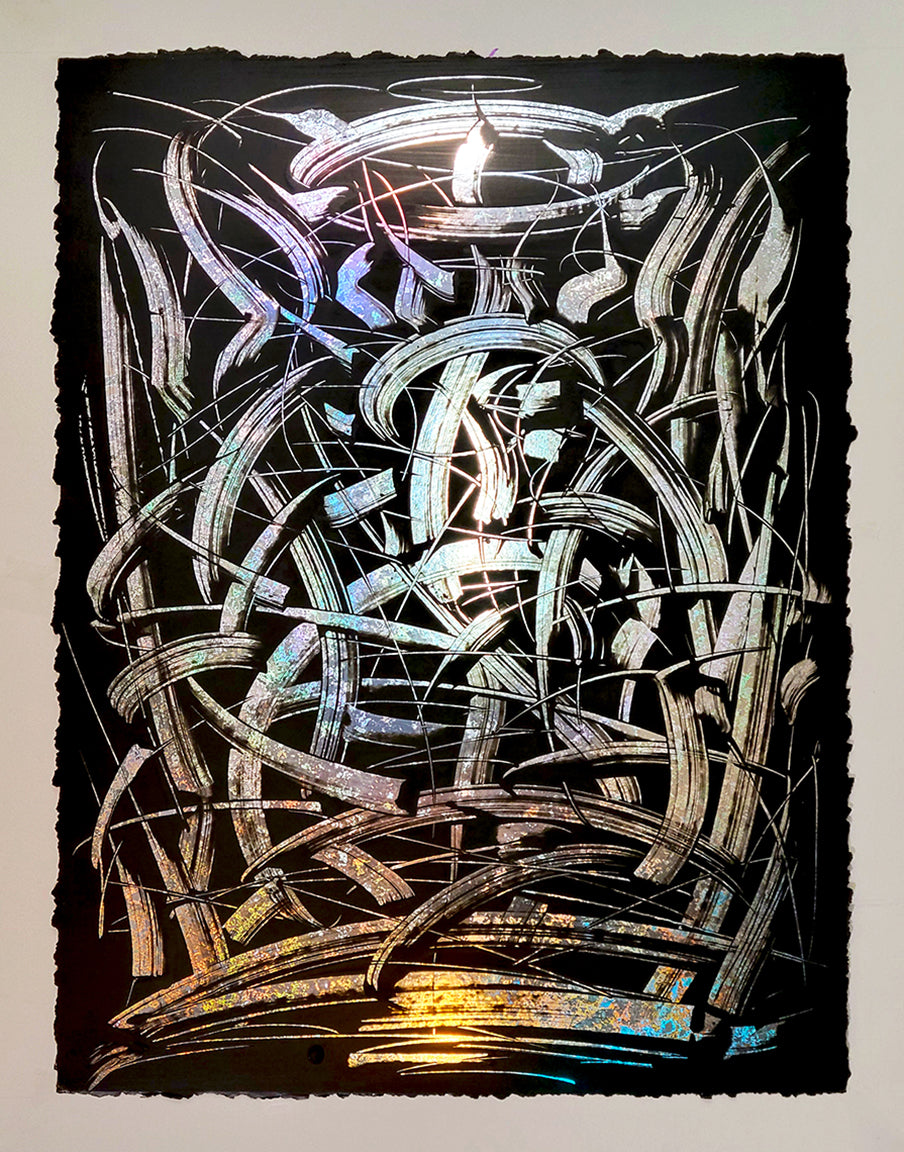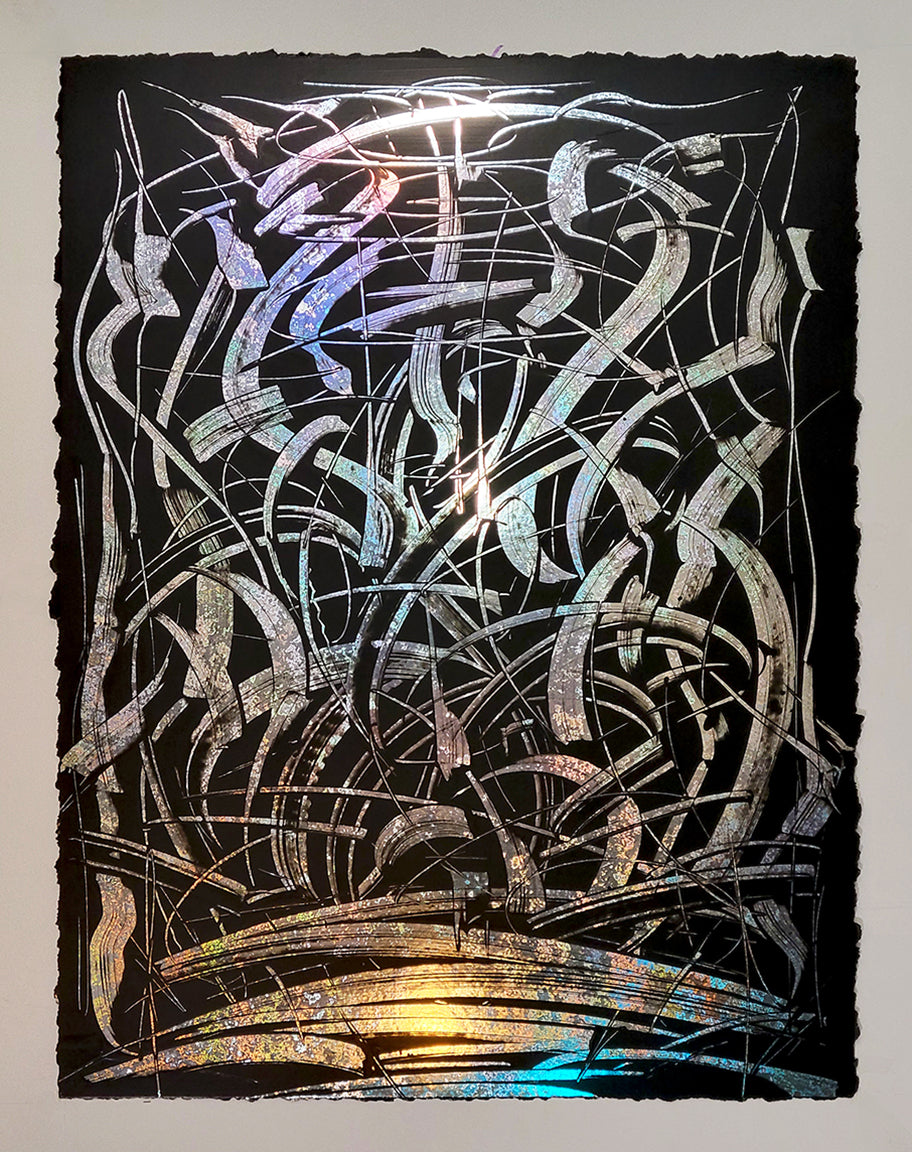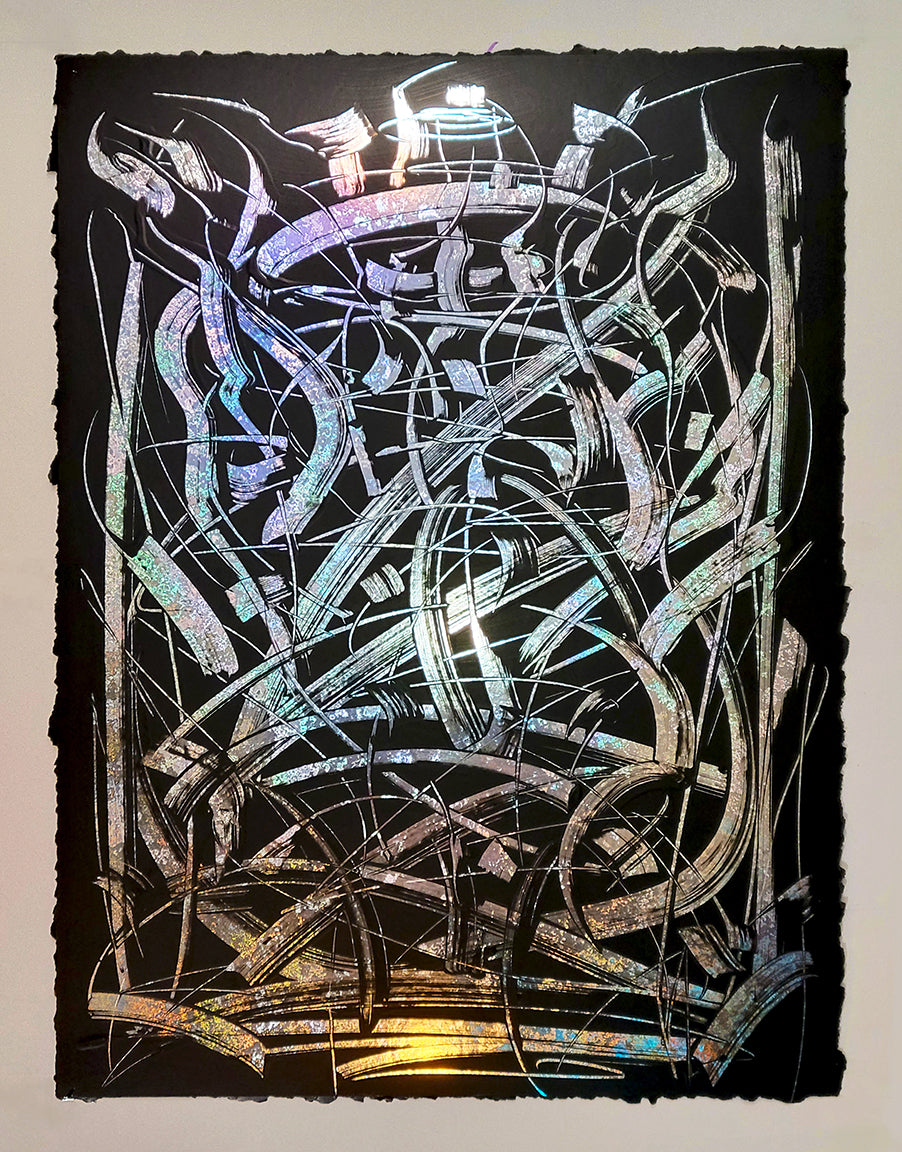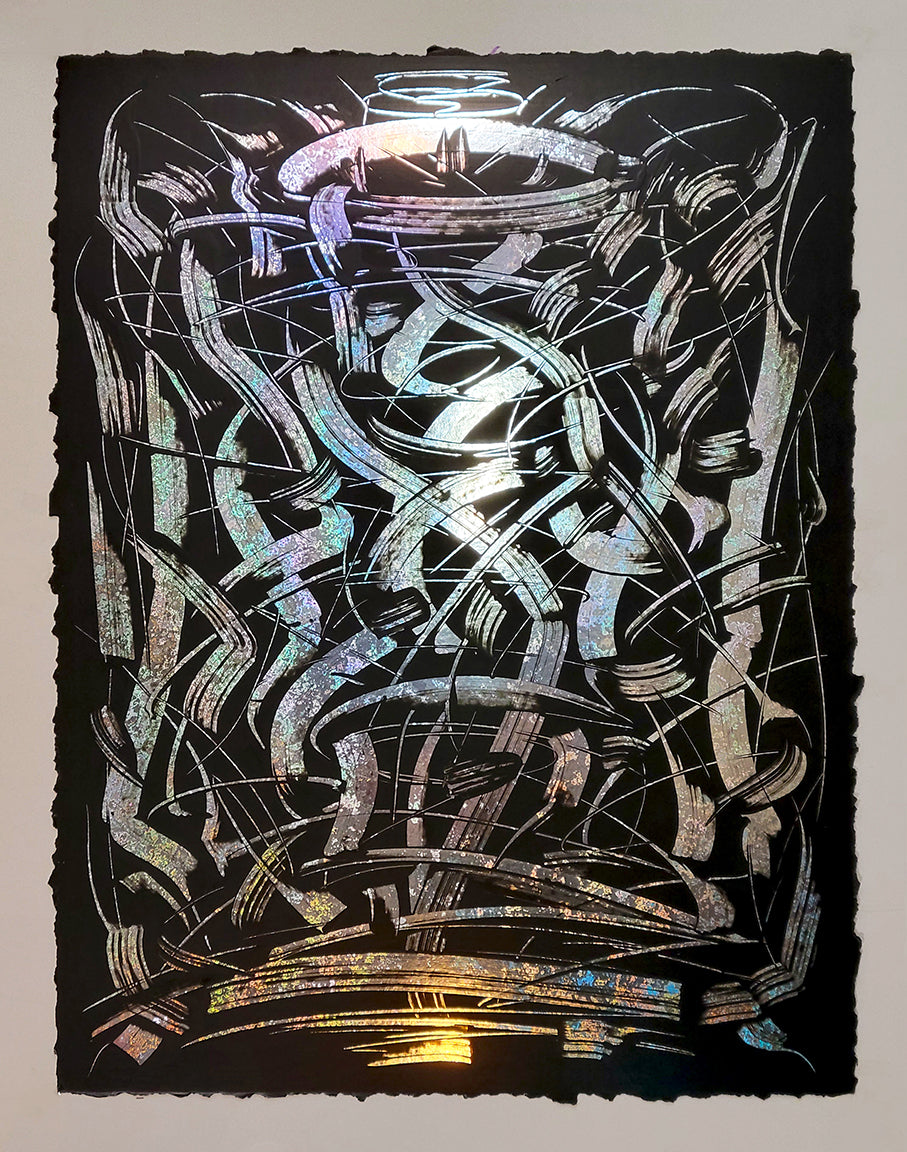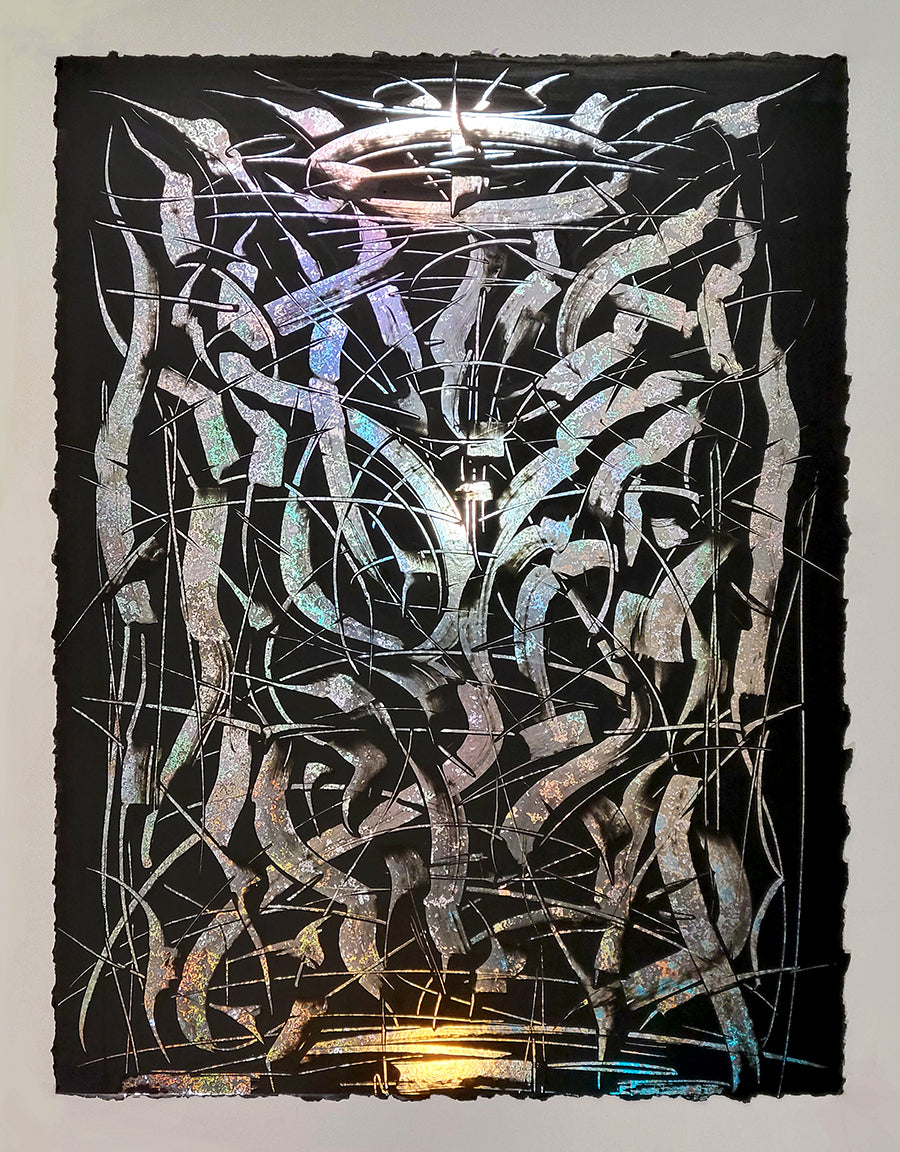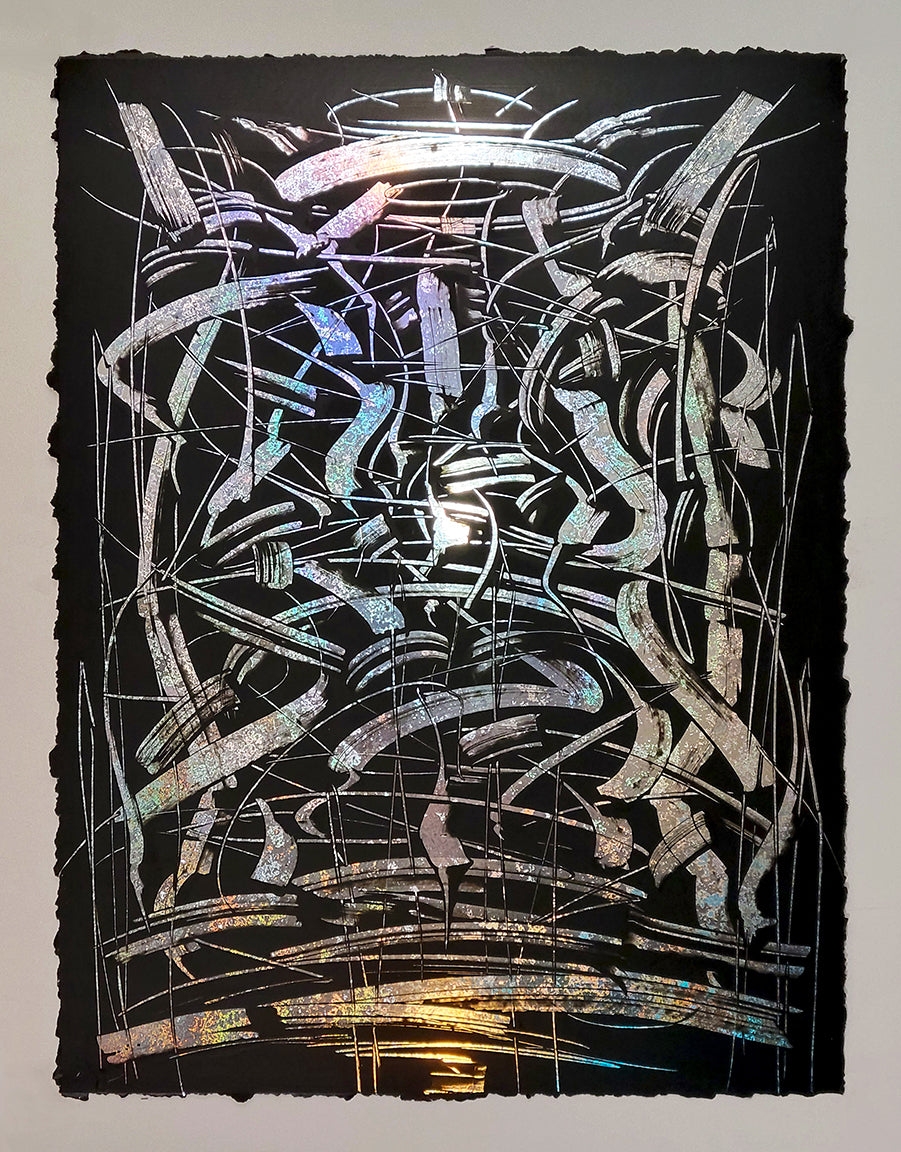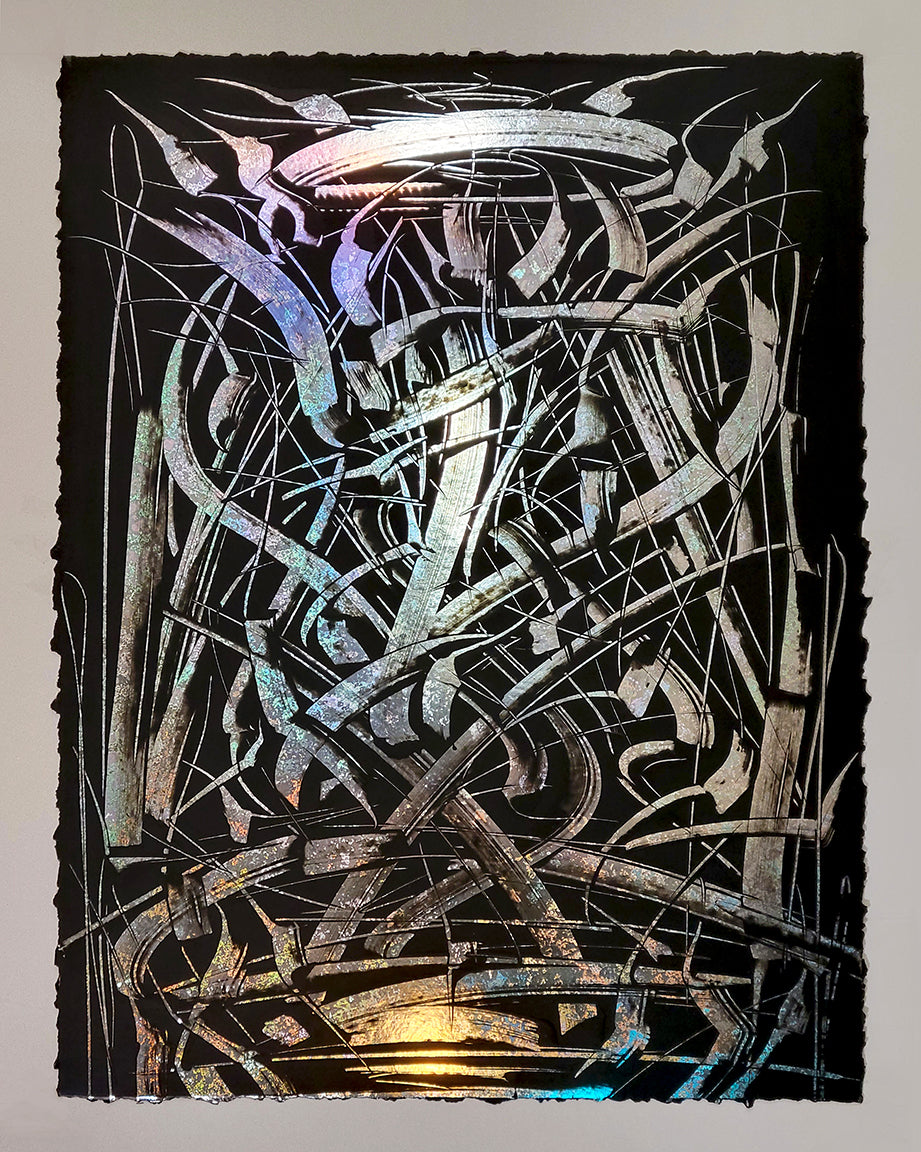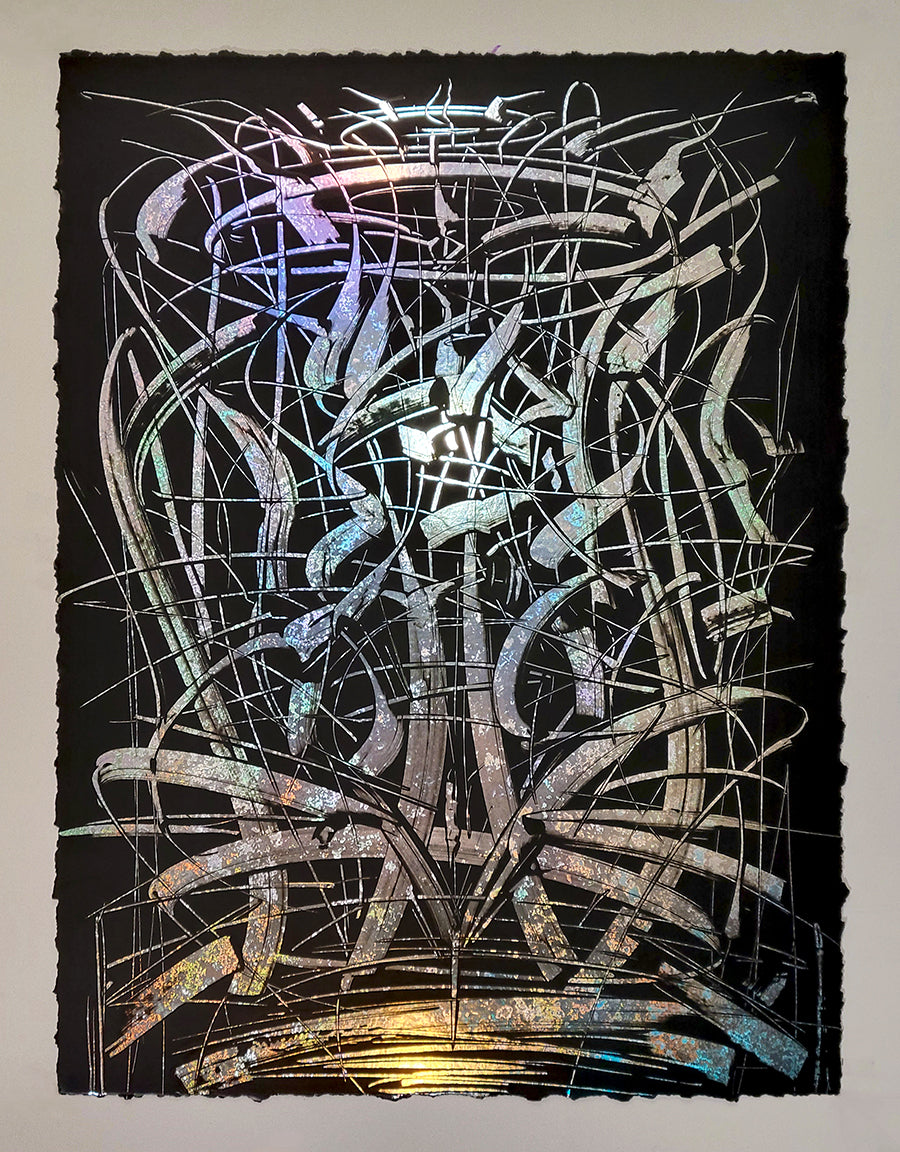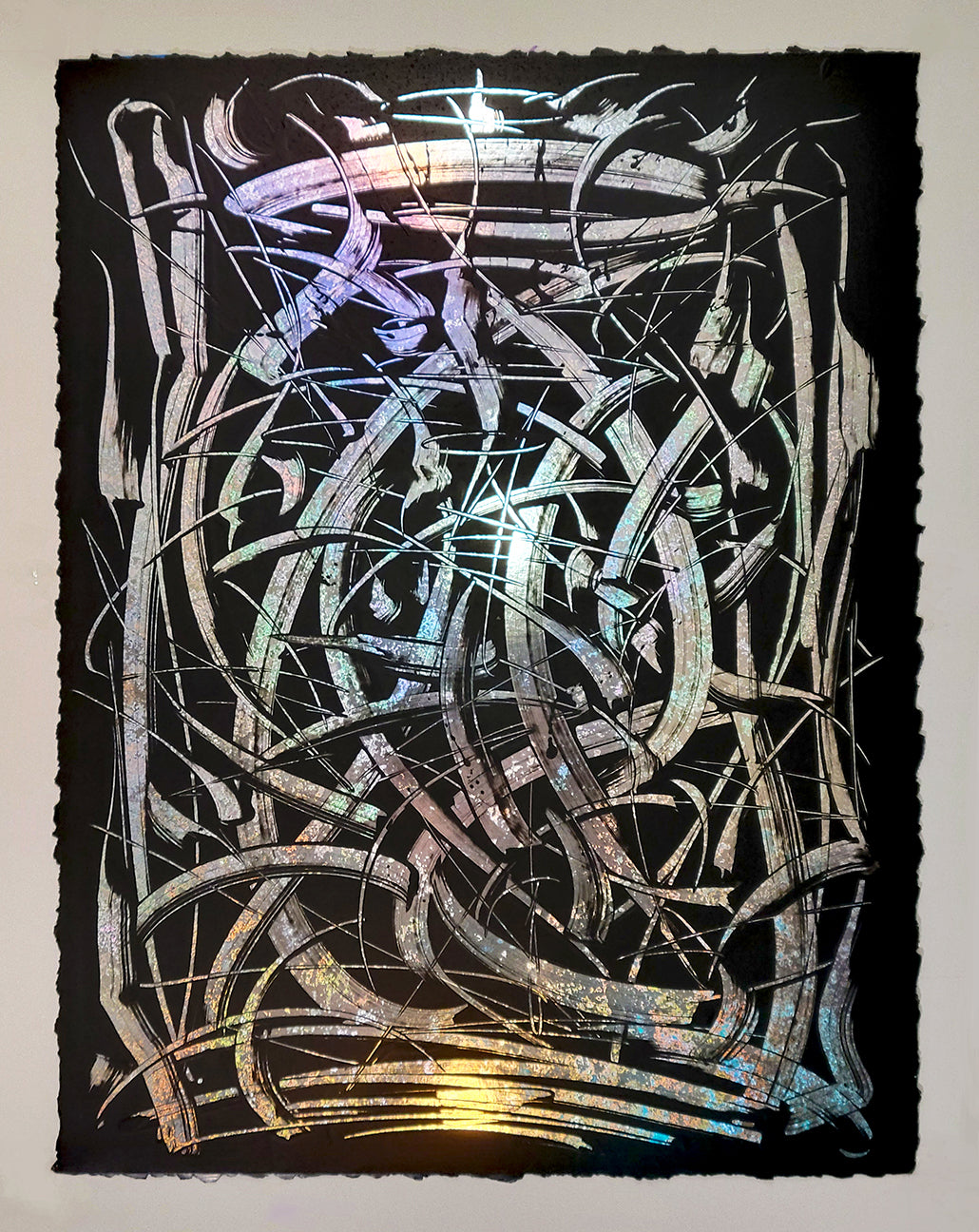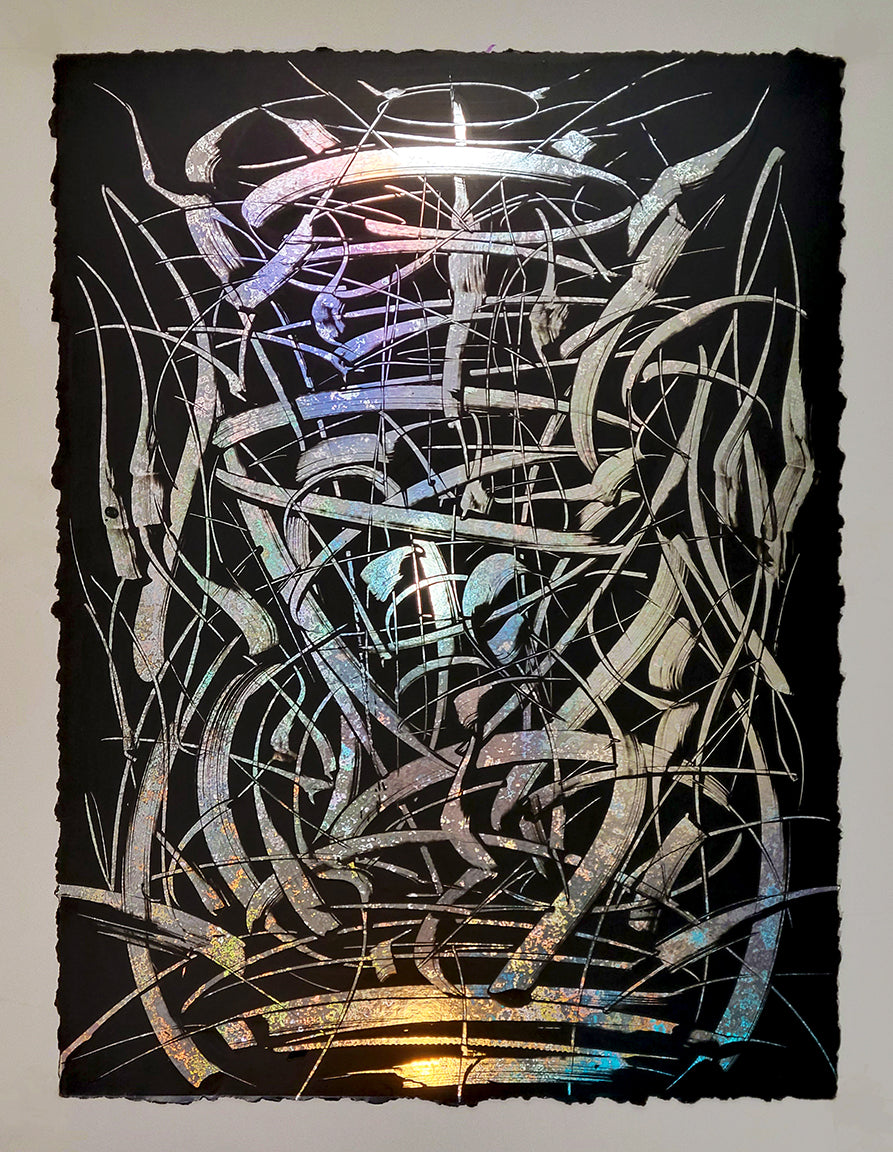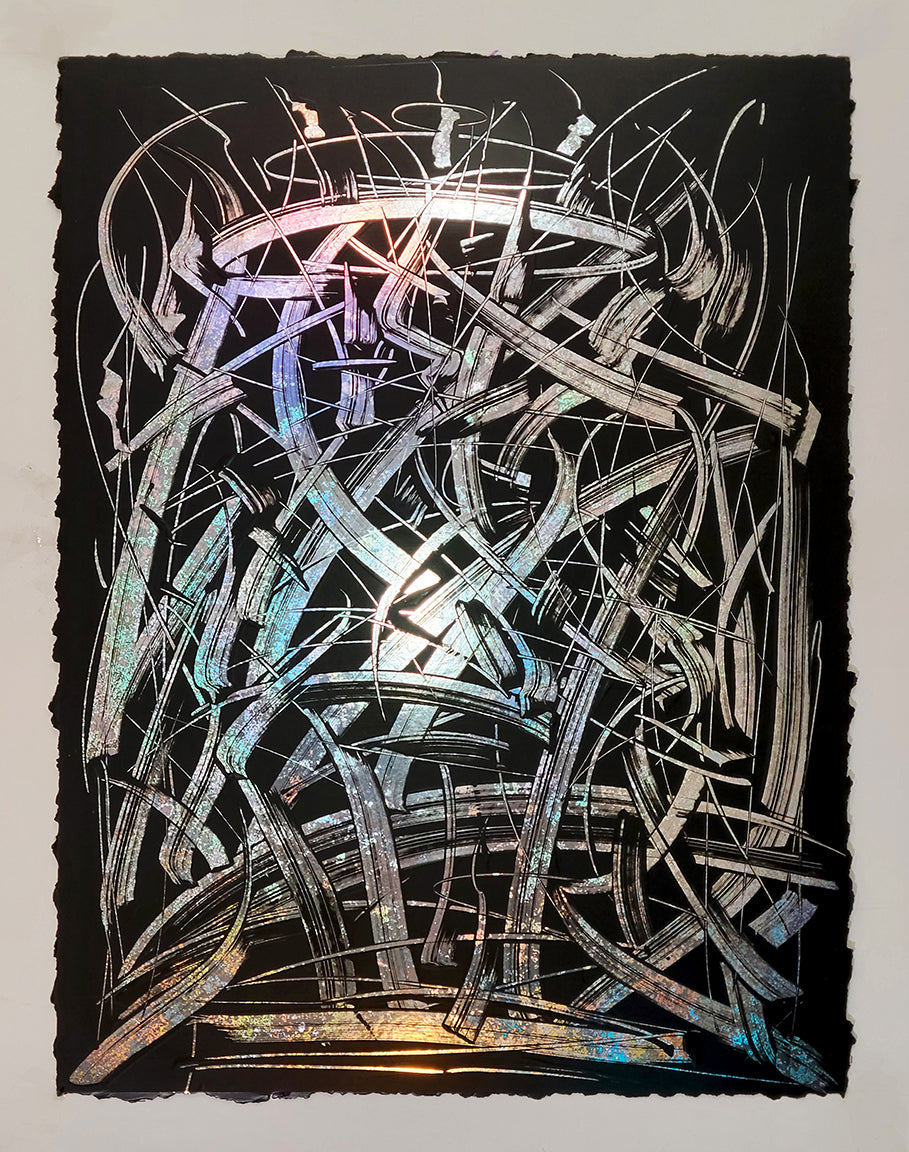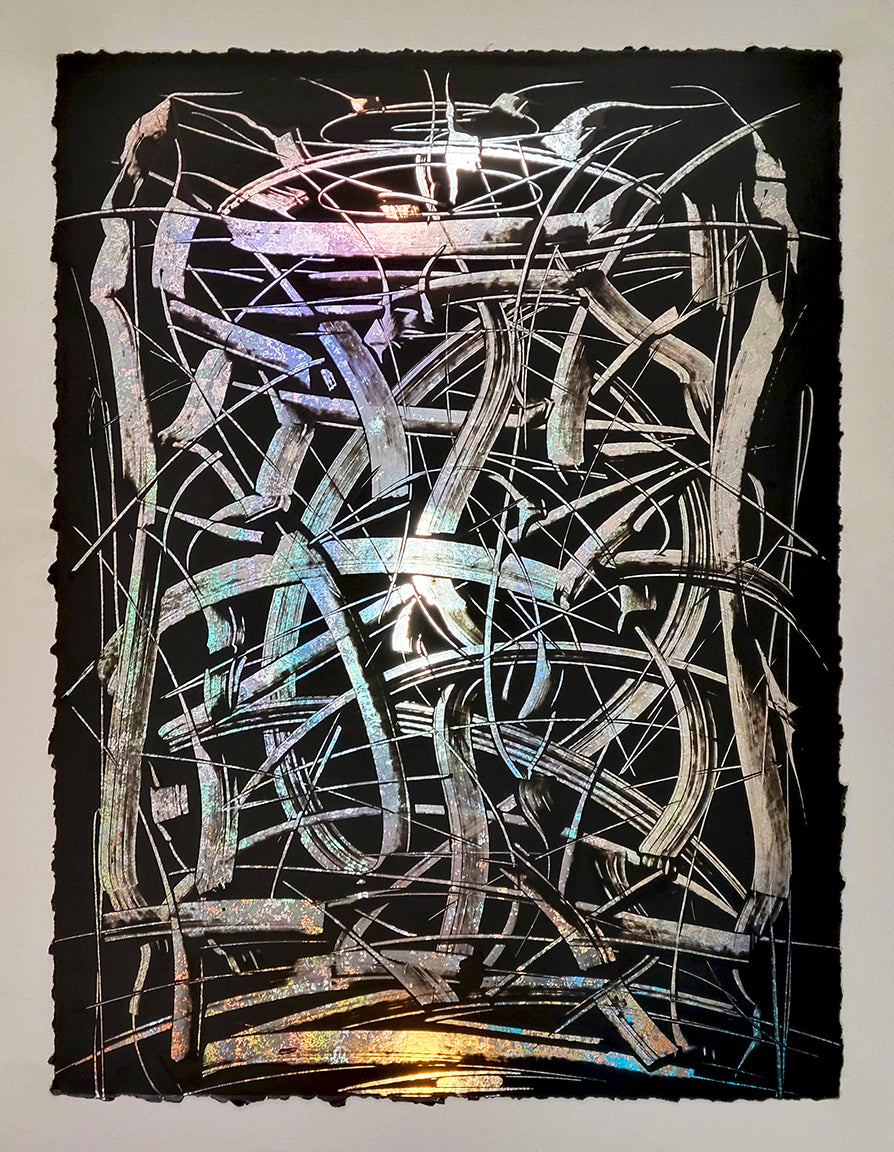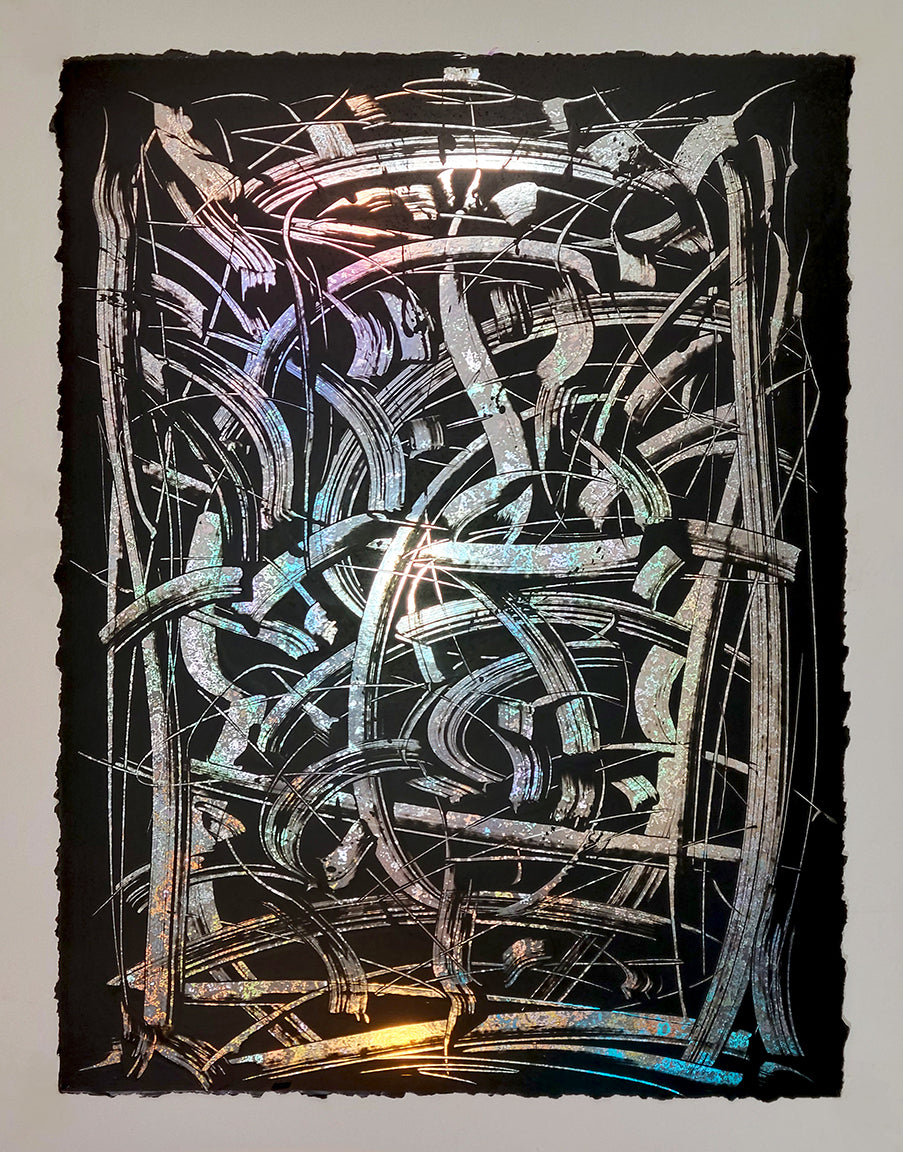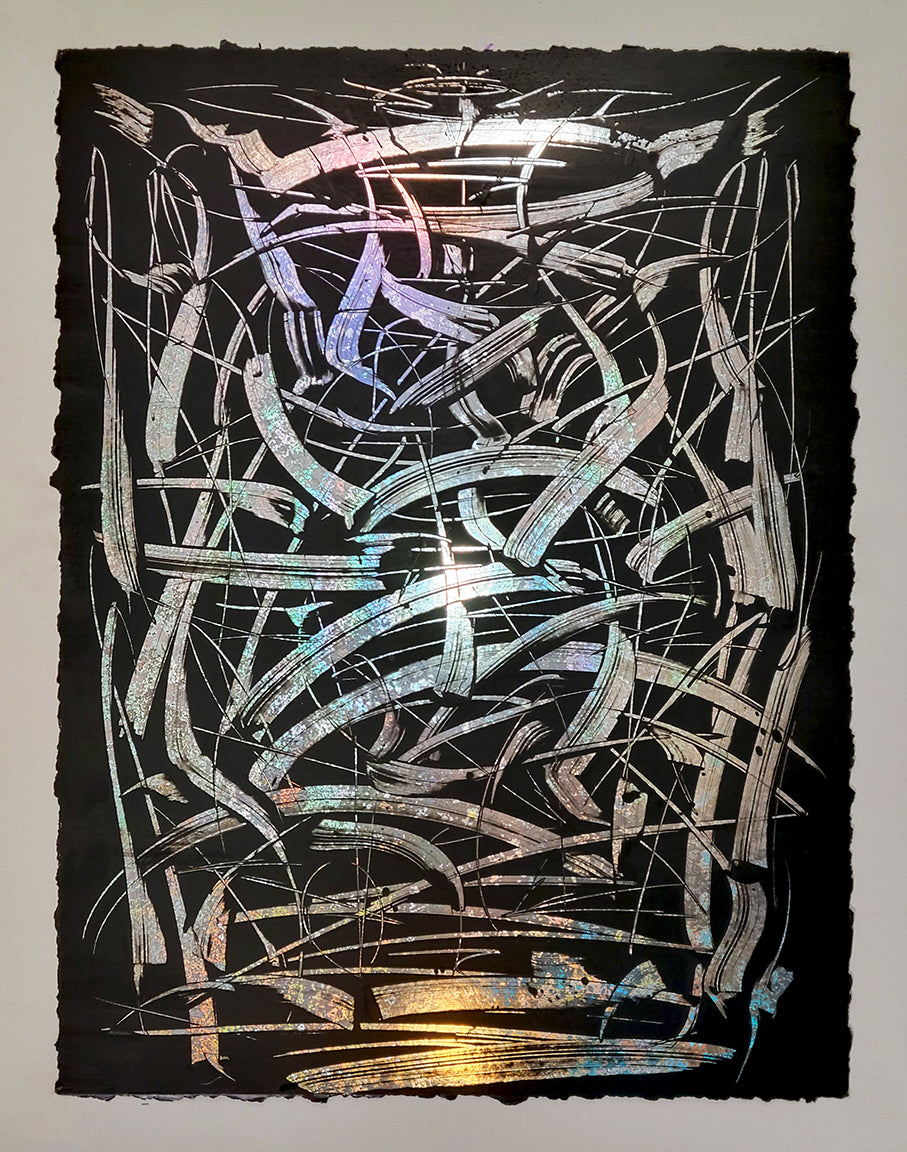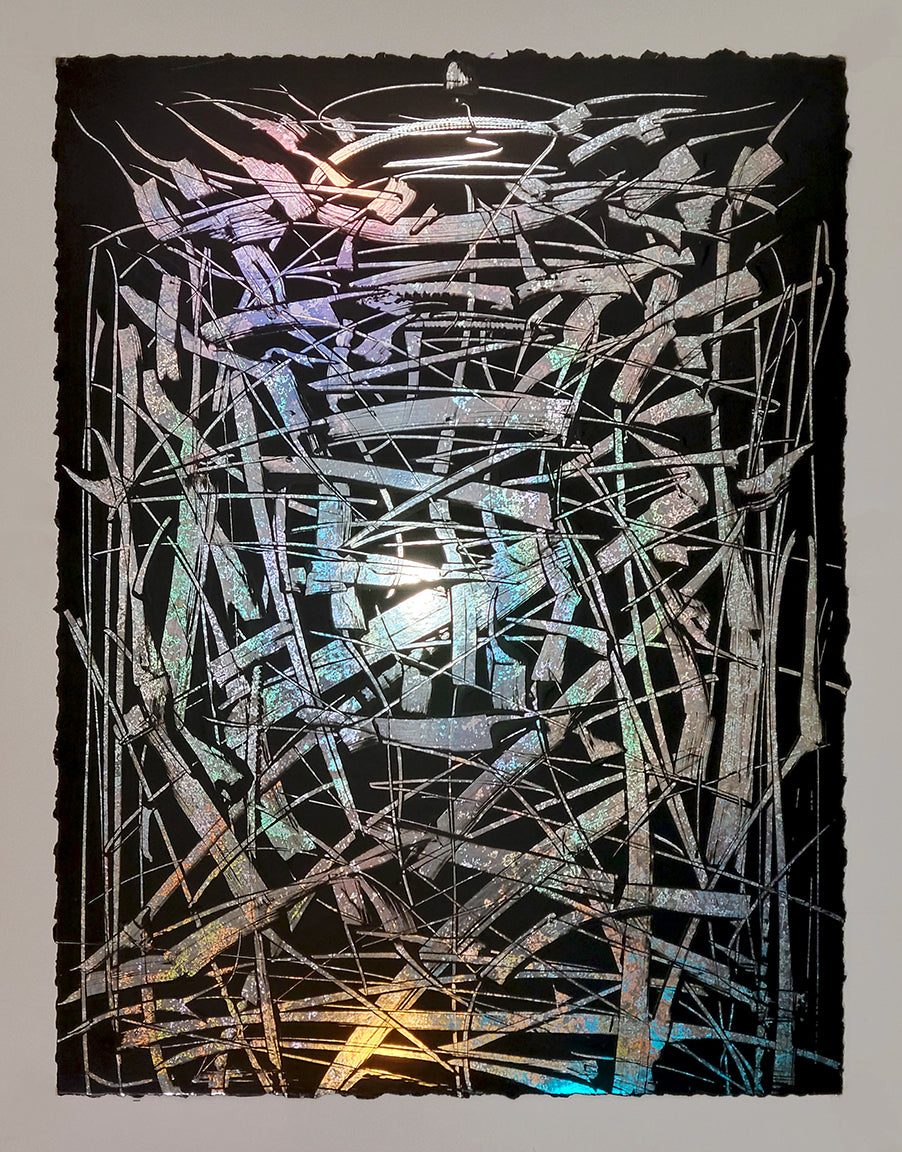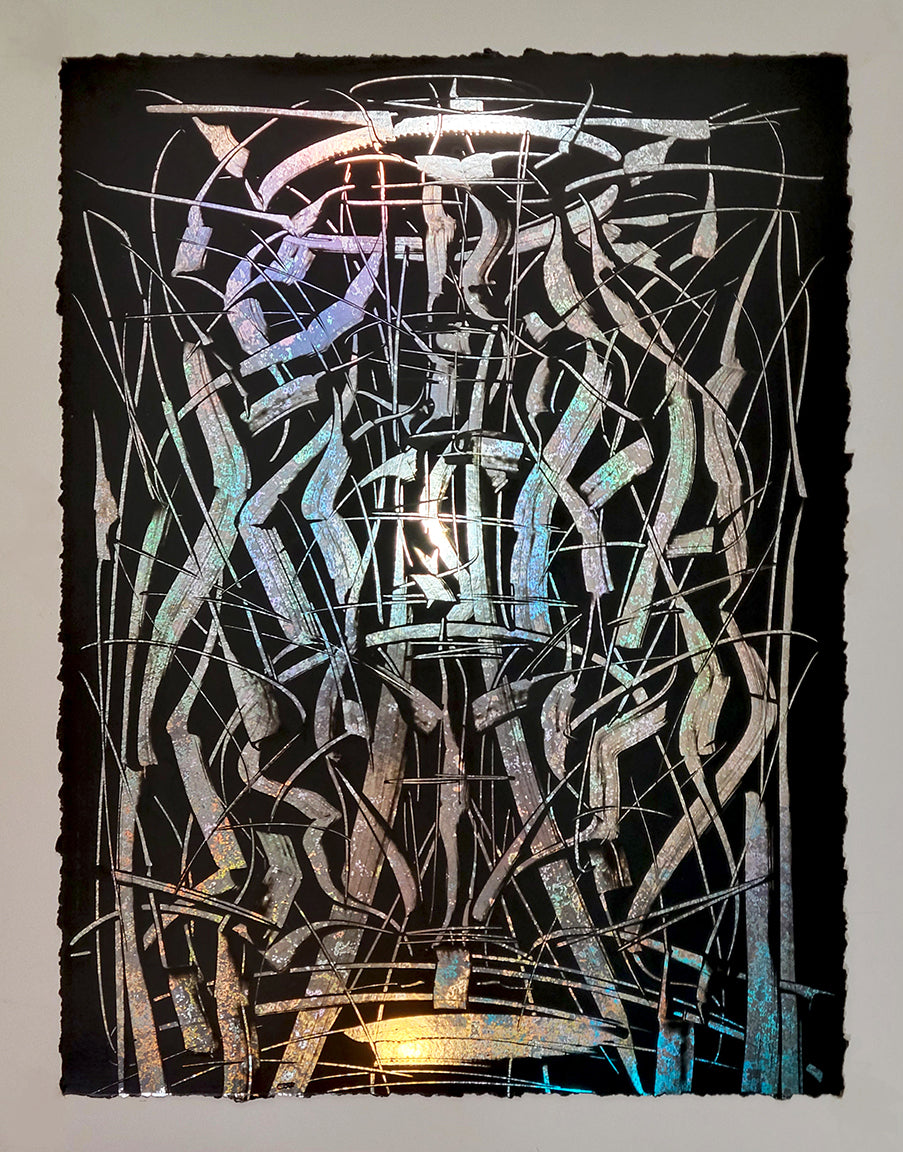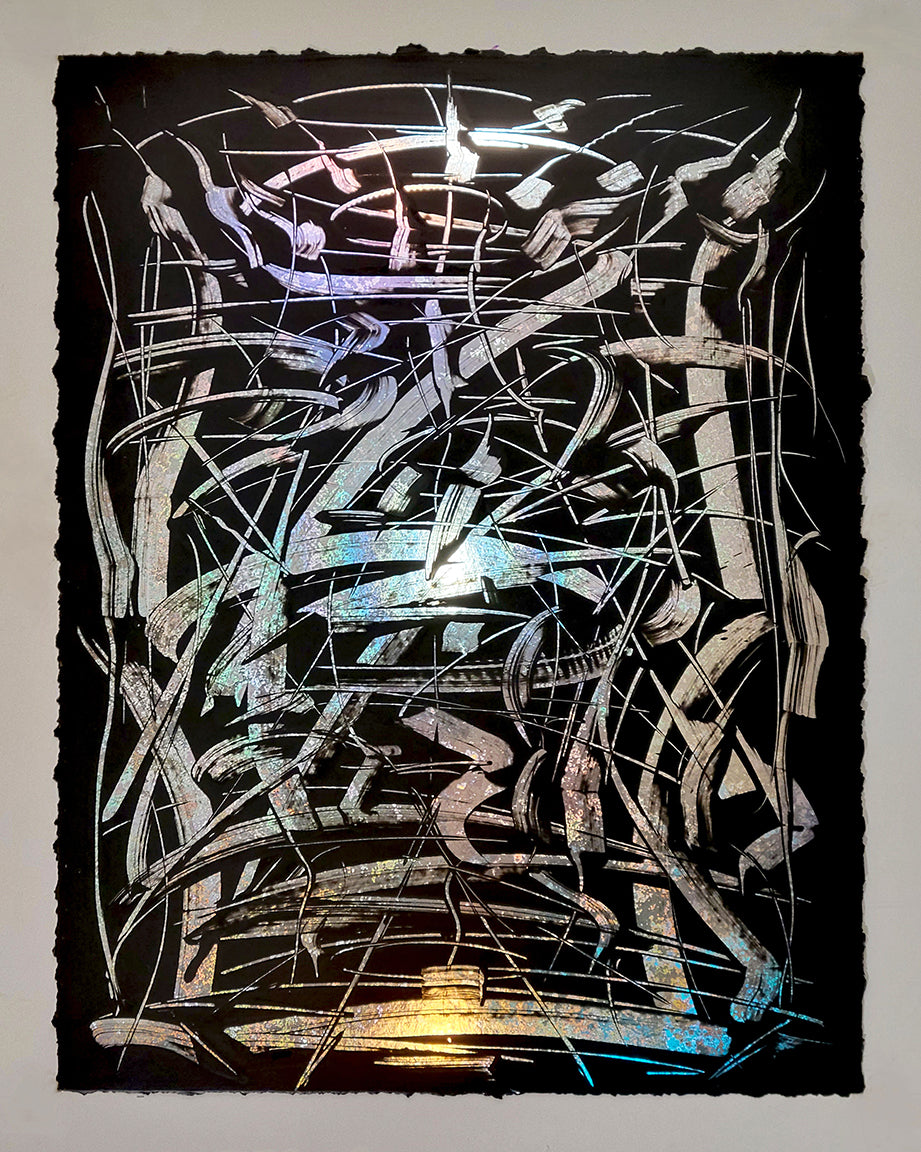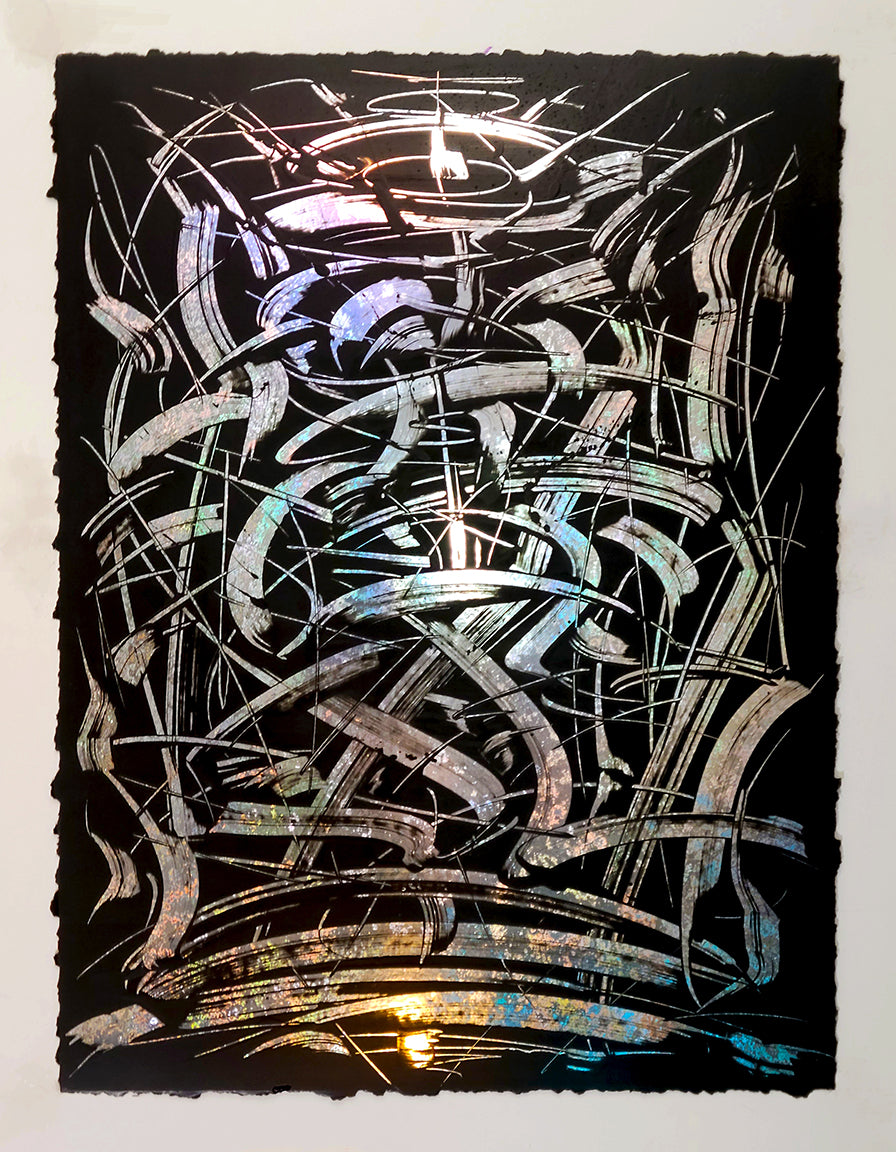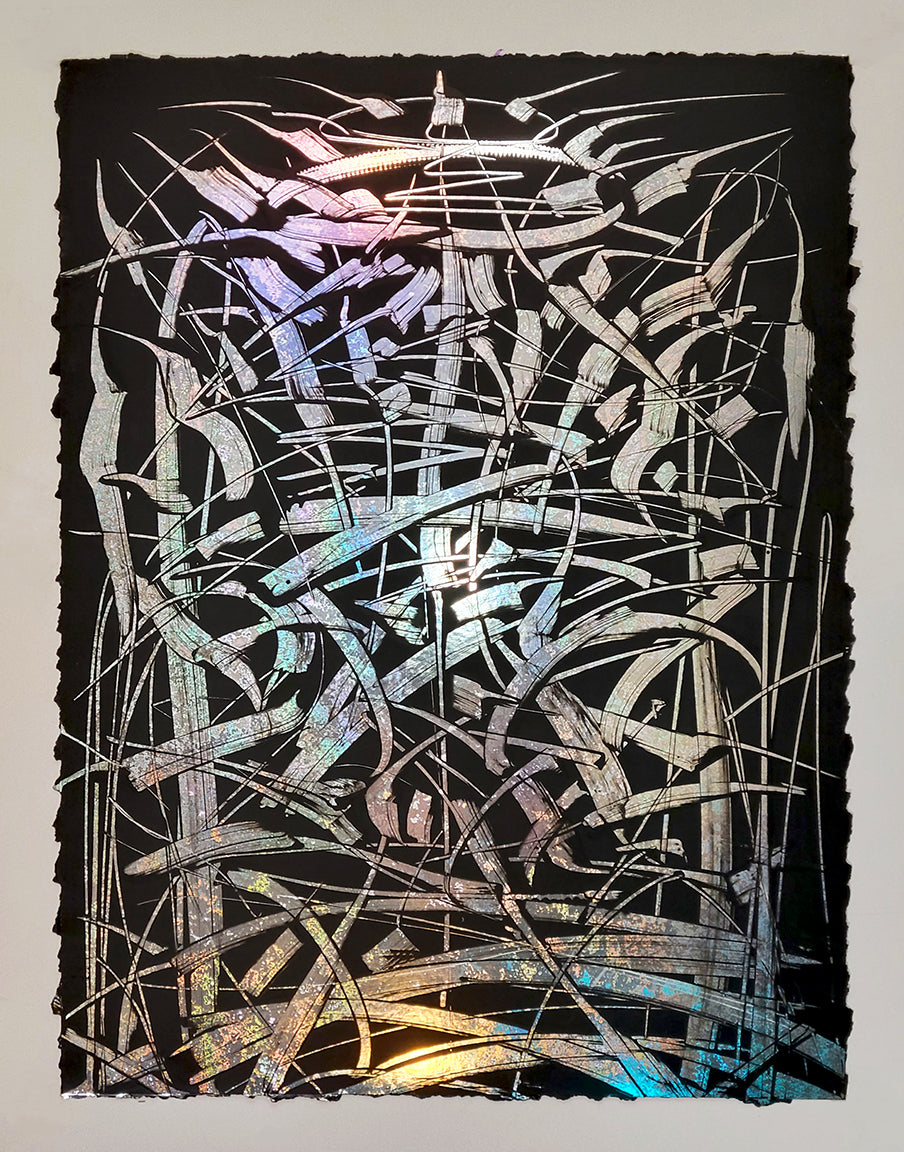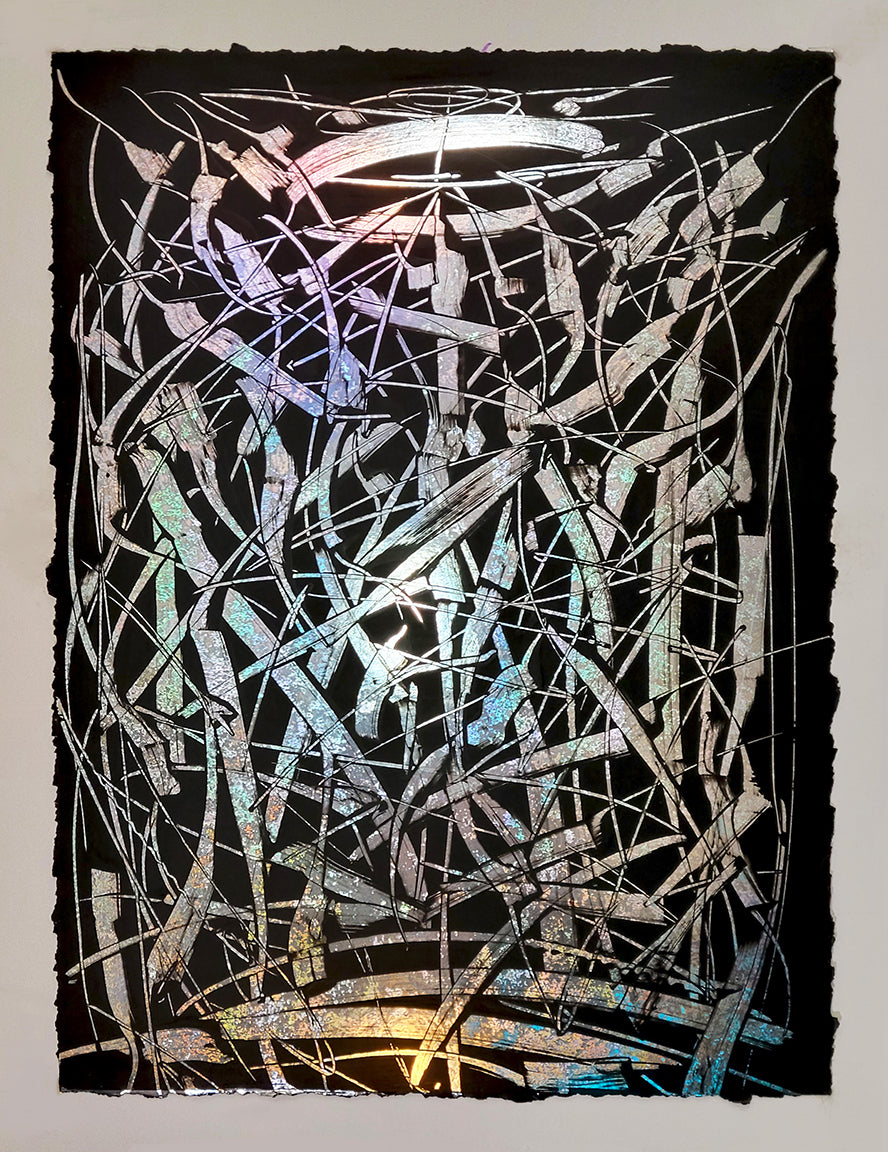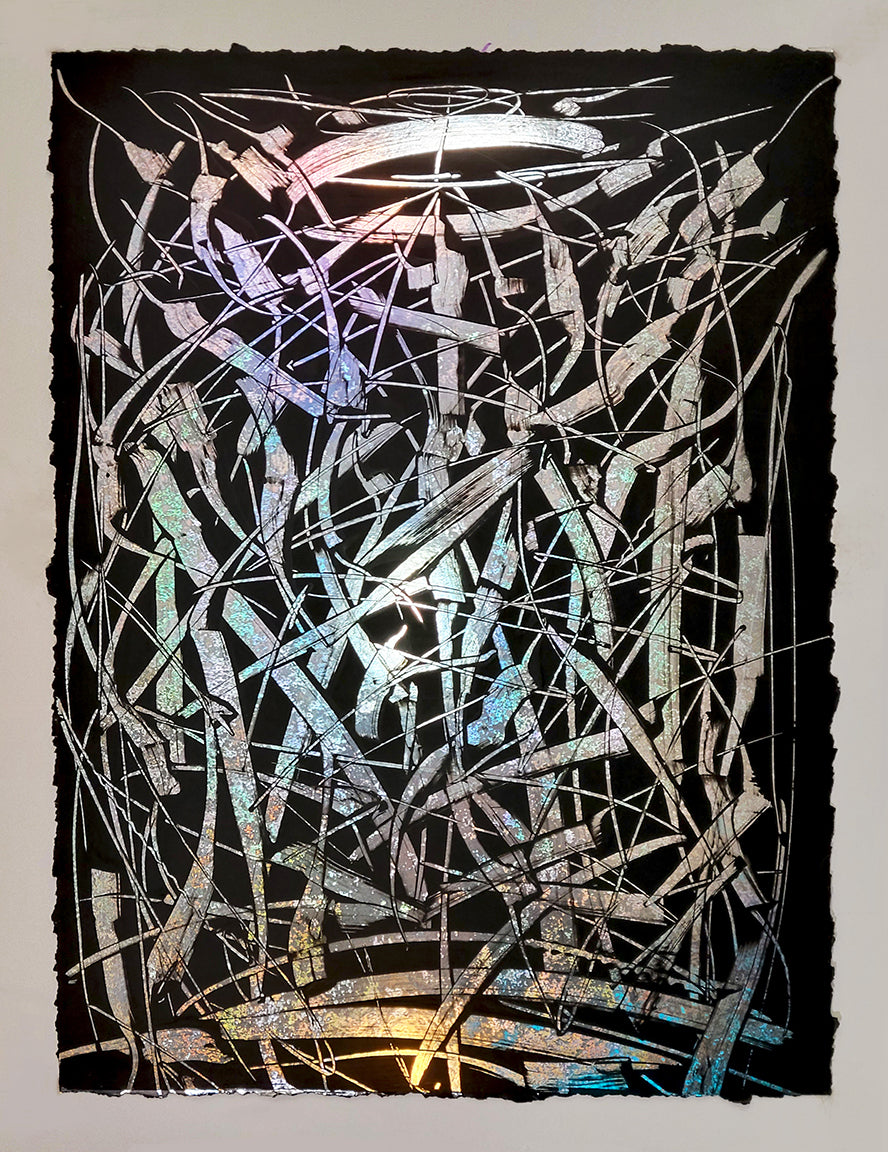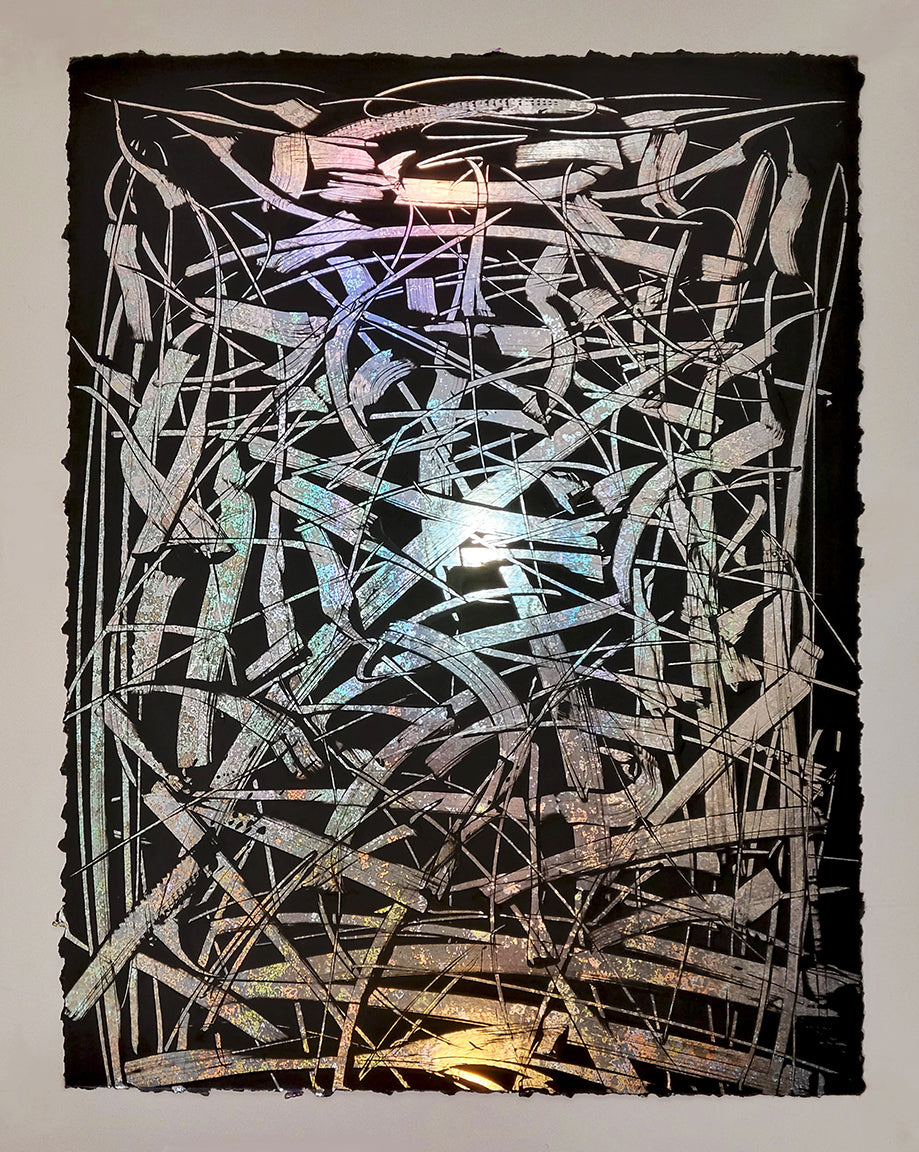 OPAL WHIPZ
Regular price
$475.00
Sale
CHROMED OUT 🌈  CRACKLE 

I've been saving a stack of this rare opal/chrome reflective paper for a few years now. I finally built up enough courage to attempt this series considering how limited amount of sheets I have.
I've developed a technique where I paint on the paper quickly then use a scrape tool to create the strokes and gestures. Because the surface is drying fast I have a limited time to create the pieces. I enjoy this process because I end up with individual unique pieces within a larger series. Each one has it's own character, movement and engery but was created within the same breath and rhythm.
To be honest sometimes these pieces can be static. The flat black against the chrome you can notice the hand painted blemishes and the opal isnt quite actived. But, movement and light plays the central role in how you see it. The opal chrome effect shifts dramatically as you move around it reflecting the light back out into the space. At a certain point of the day if the light hits the piece just right the entire room will light up reflective shards.
-Signed and numbered on the back.
-Hand deckled edges
-Series 25
-Size: Roughly around 22.5" × 17.5" in. Sizes slightly vary due to hand deckled edges.