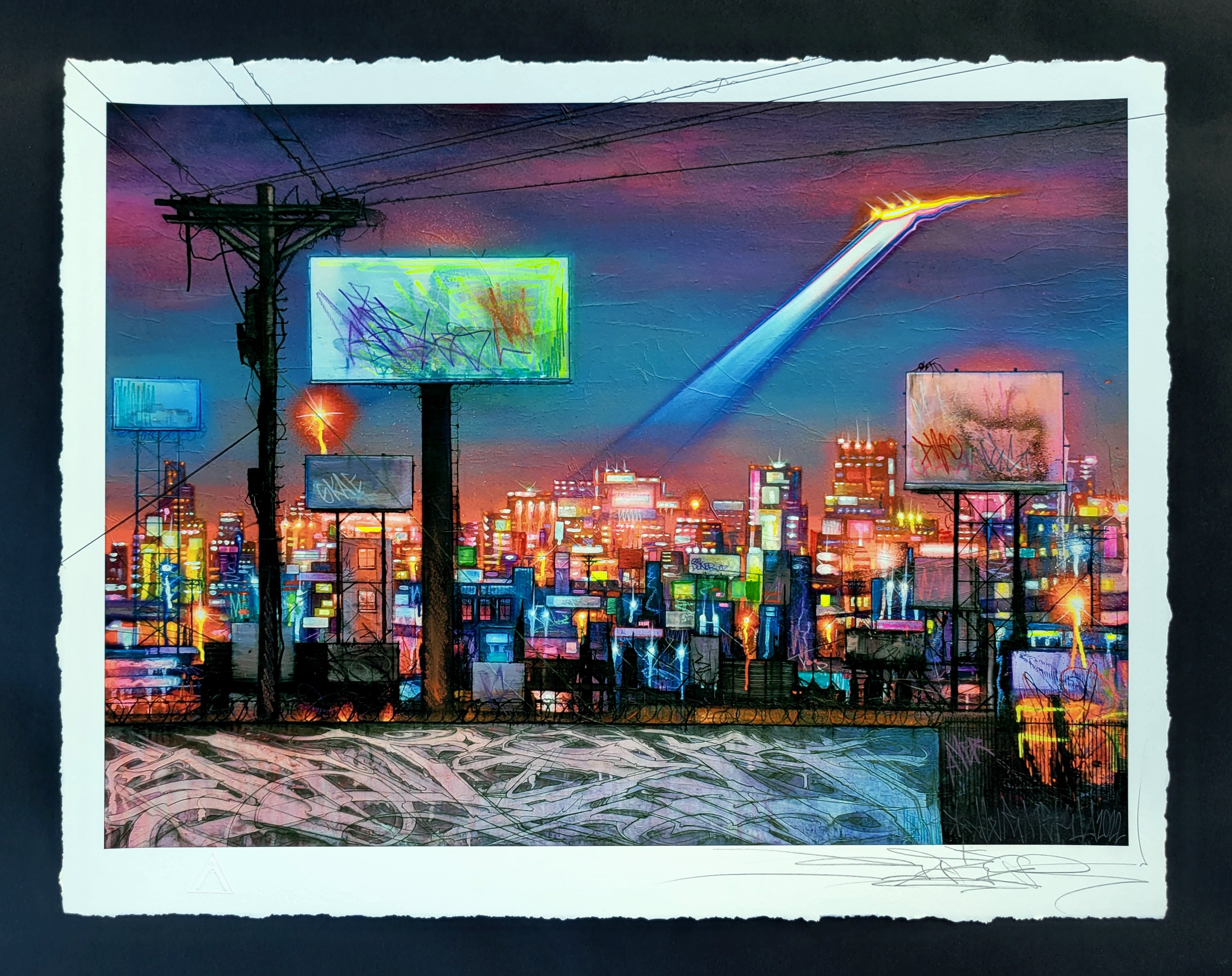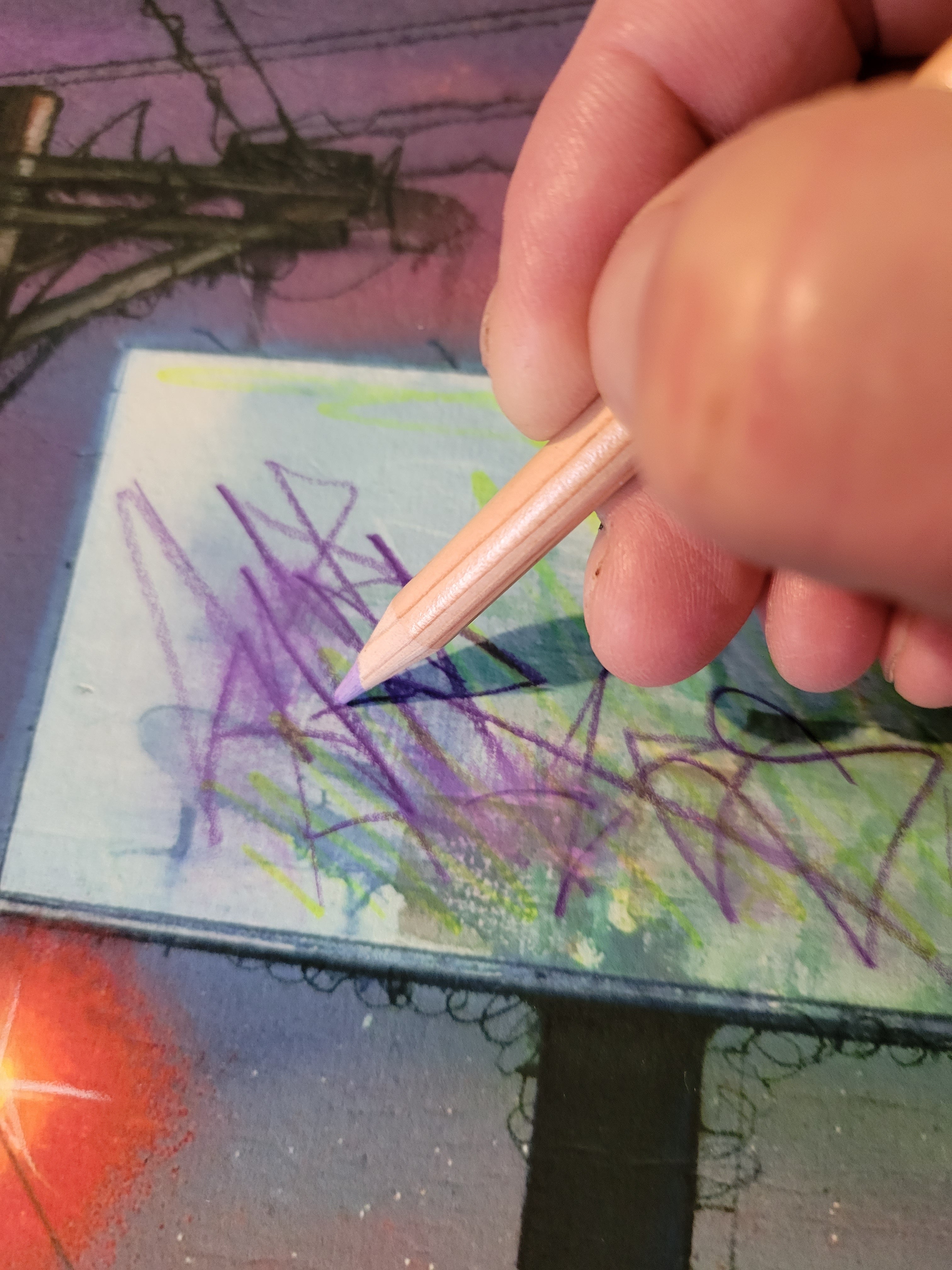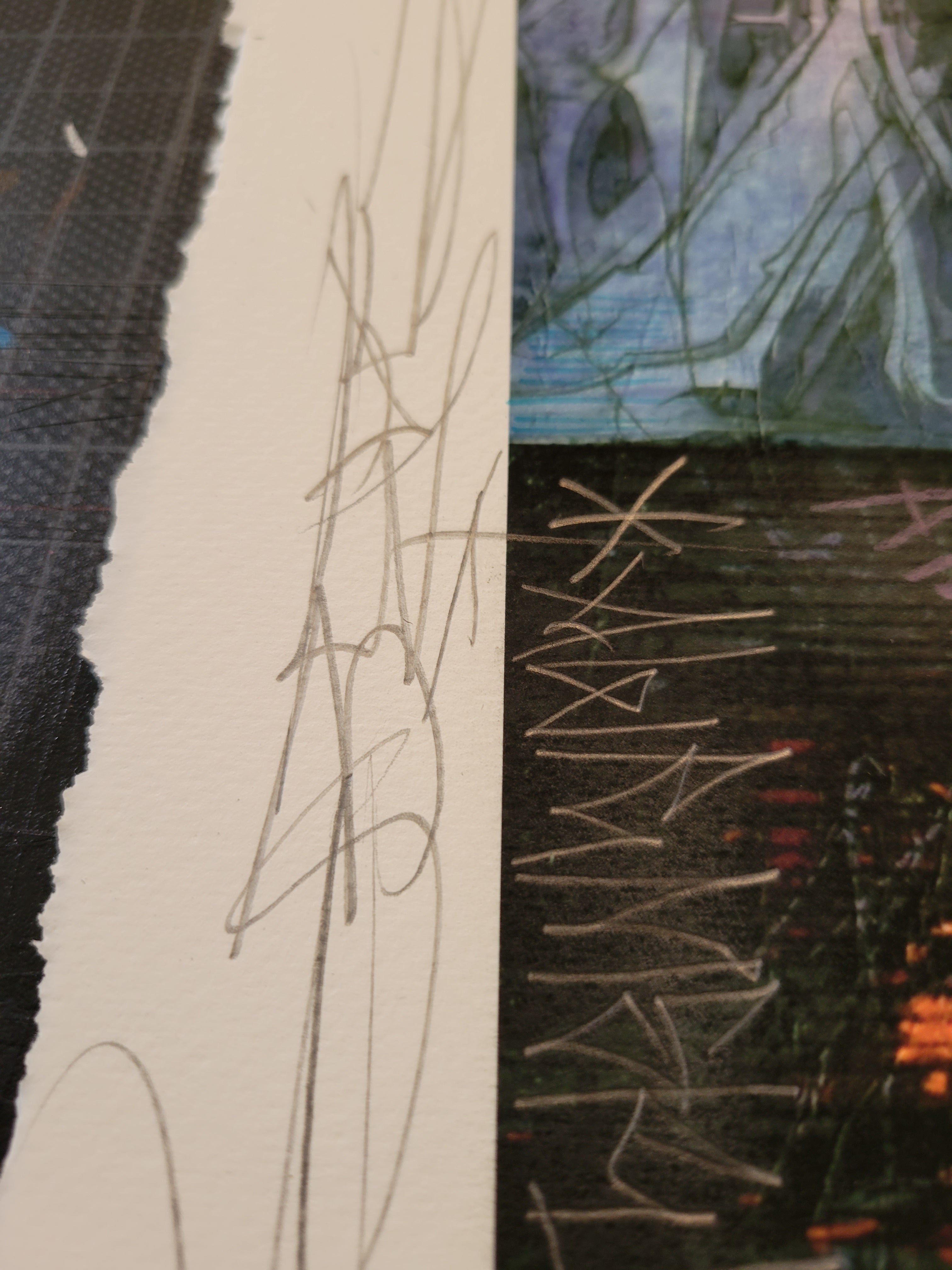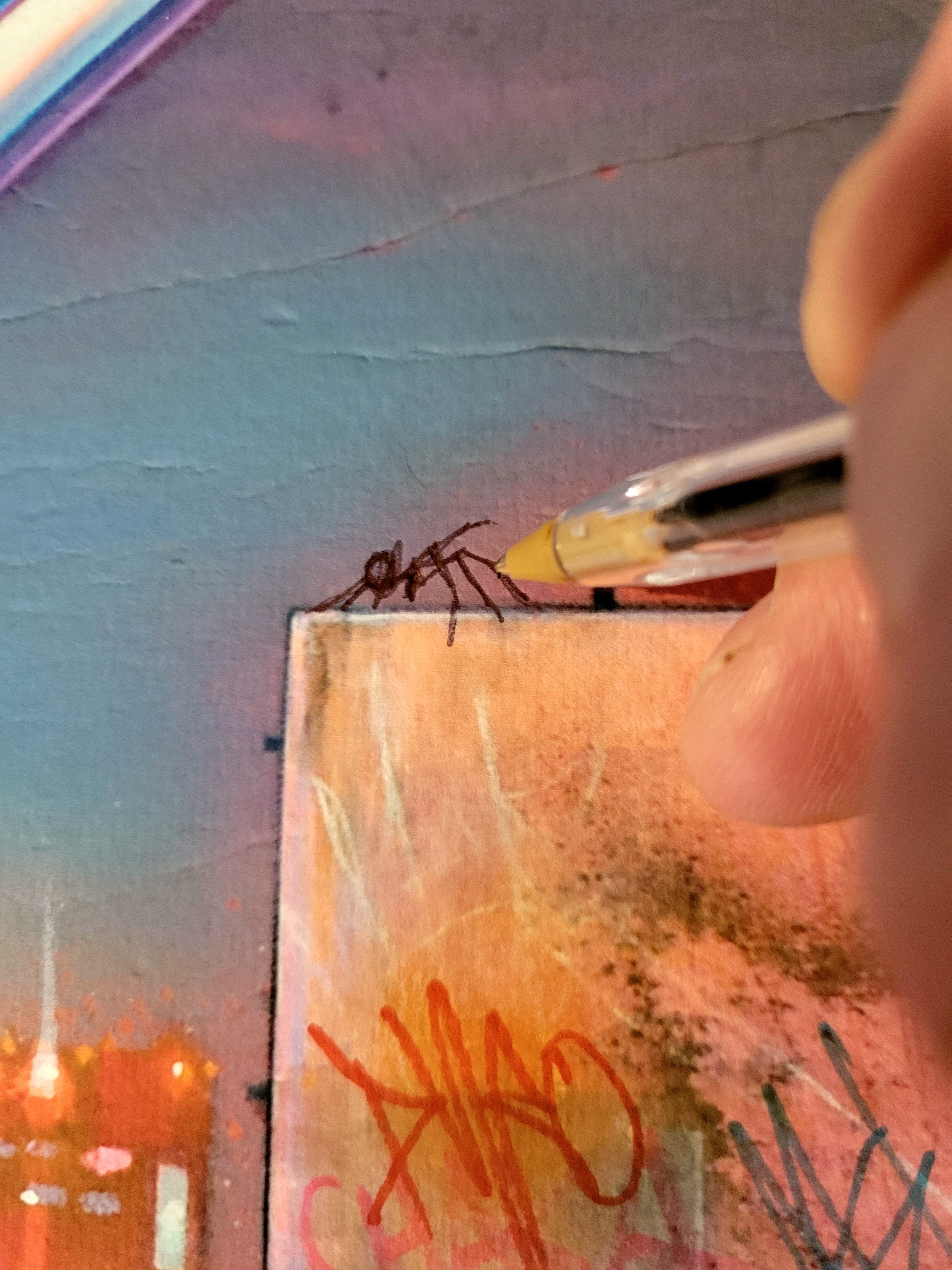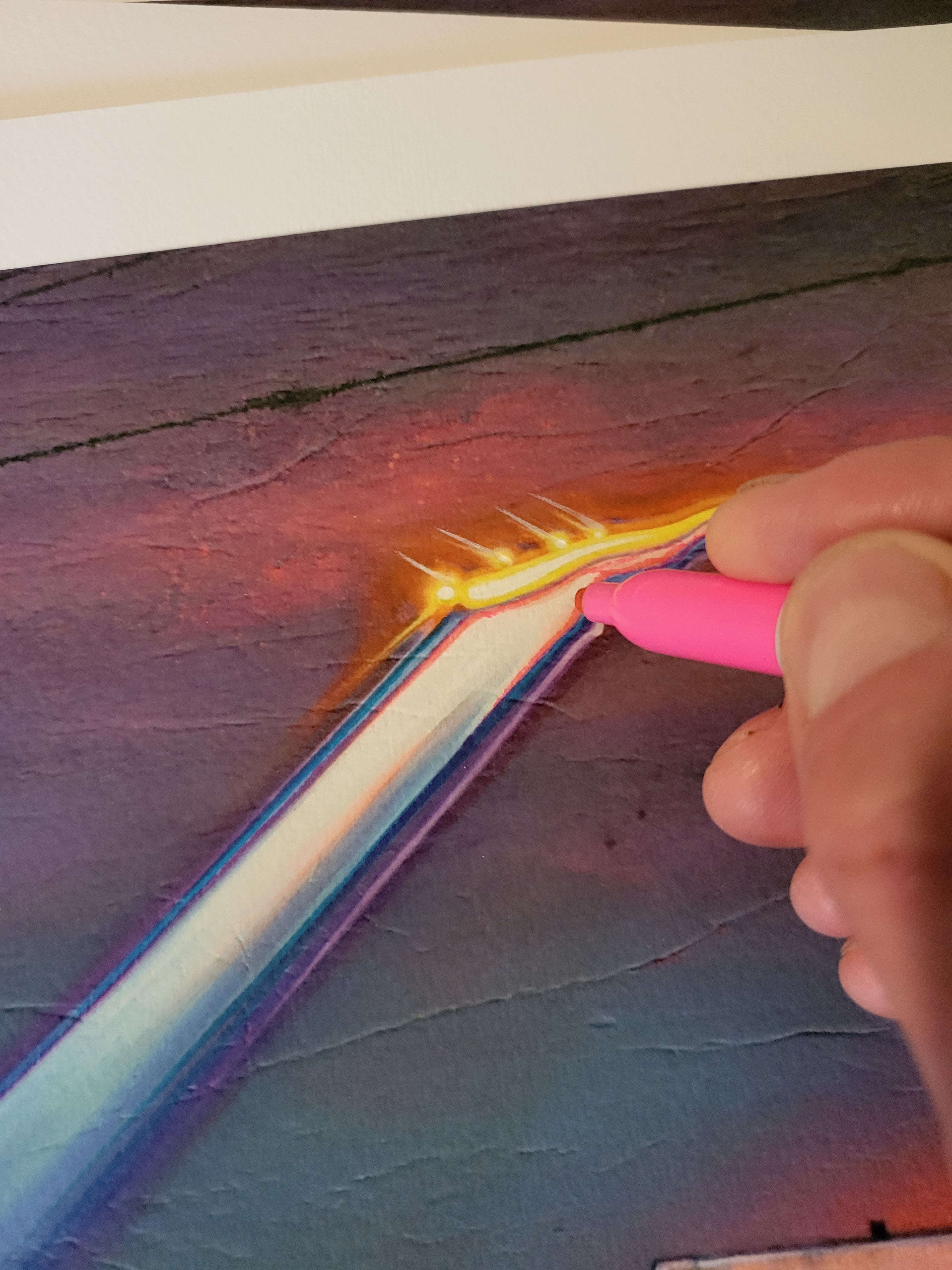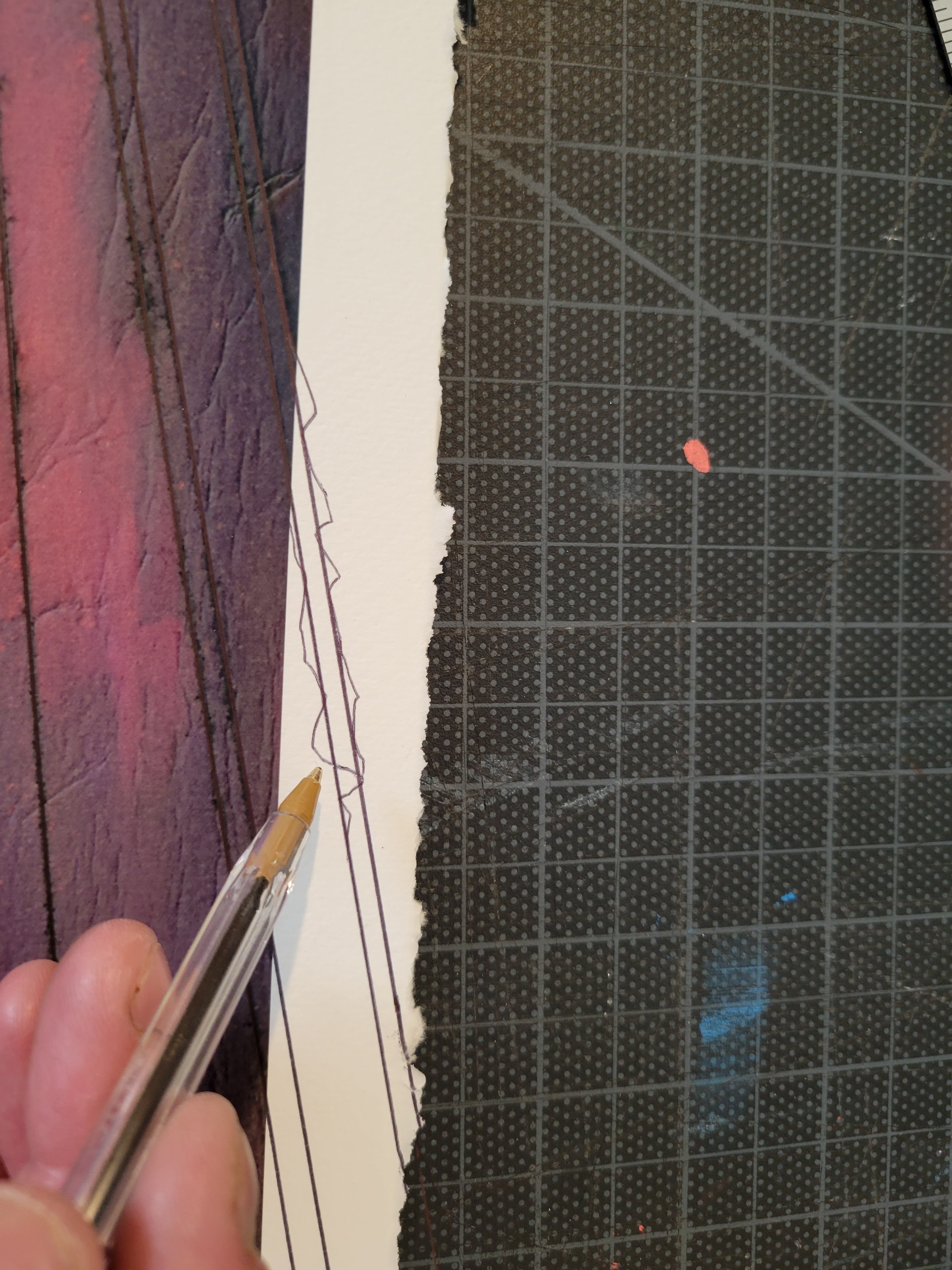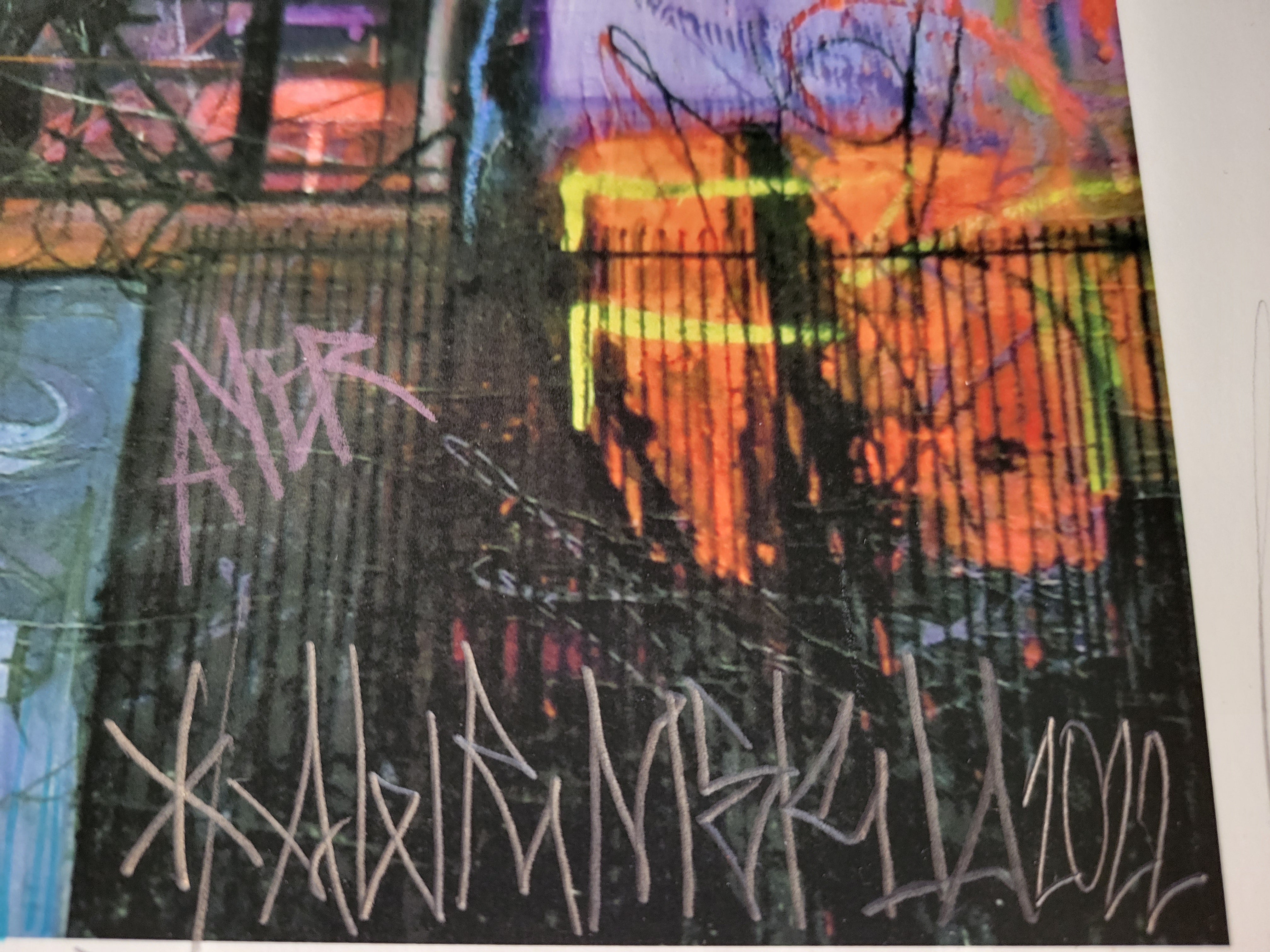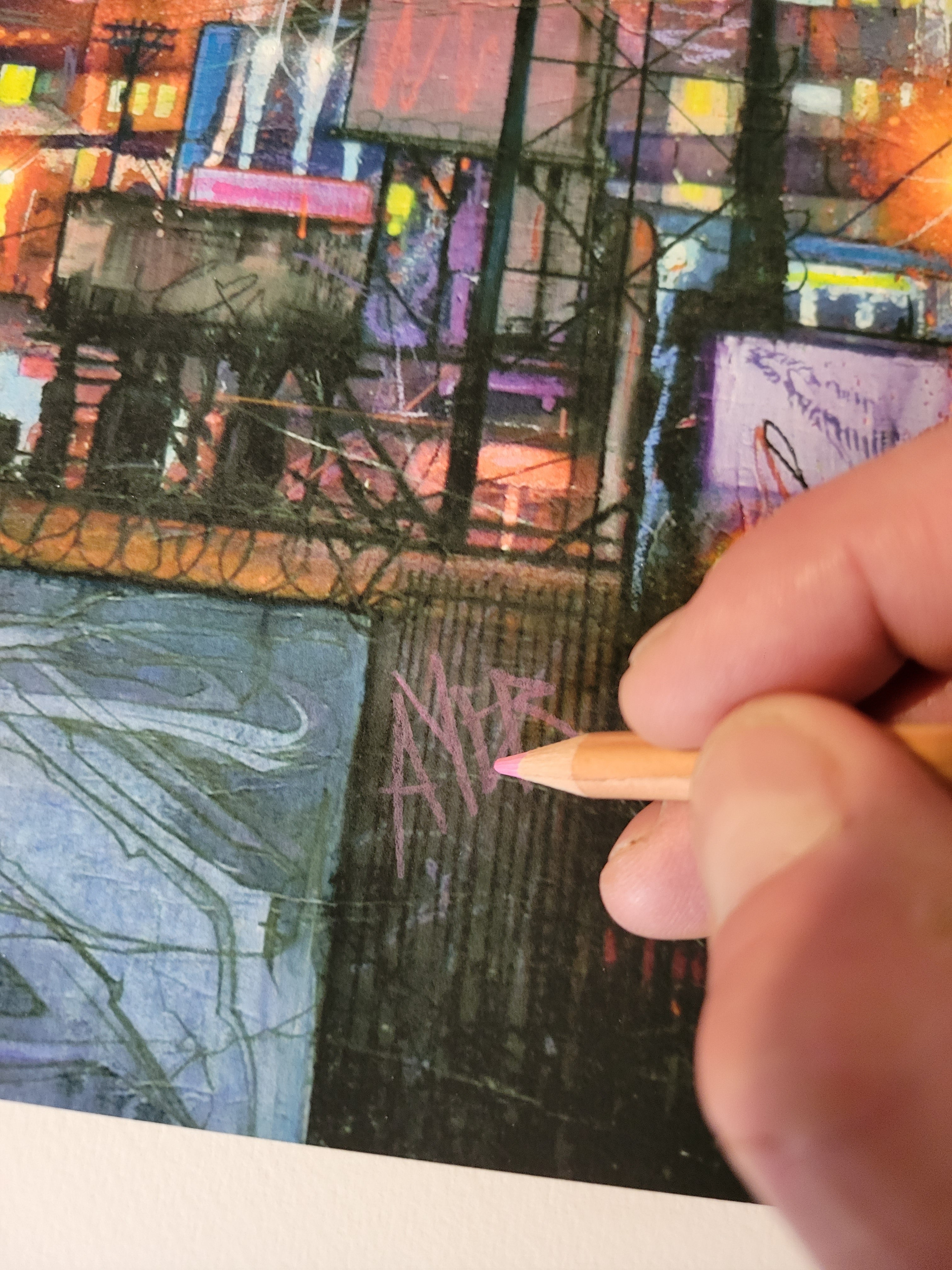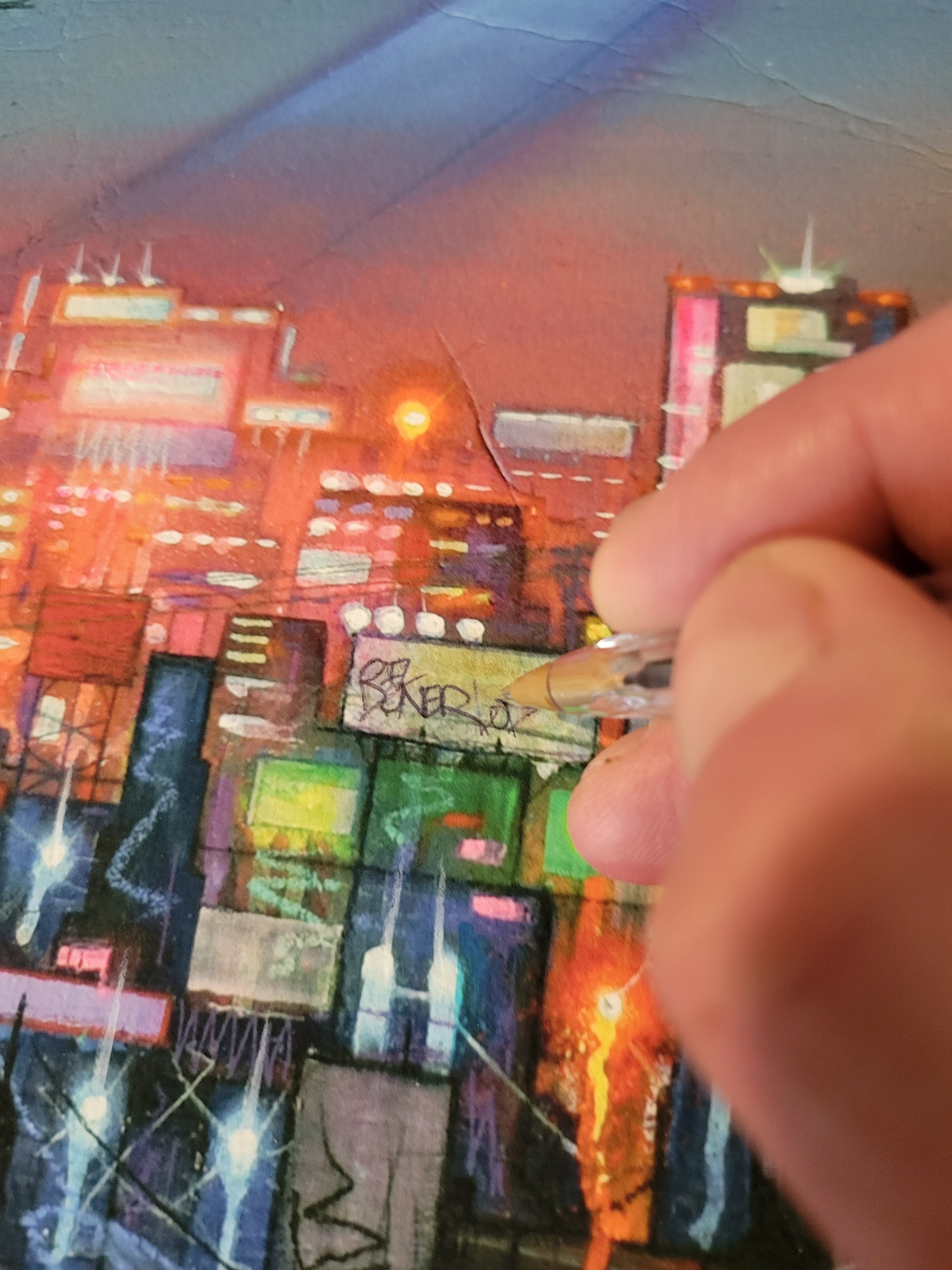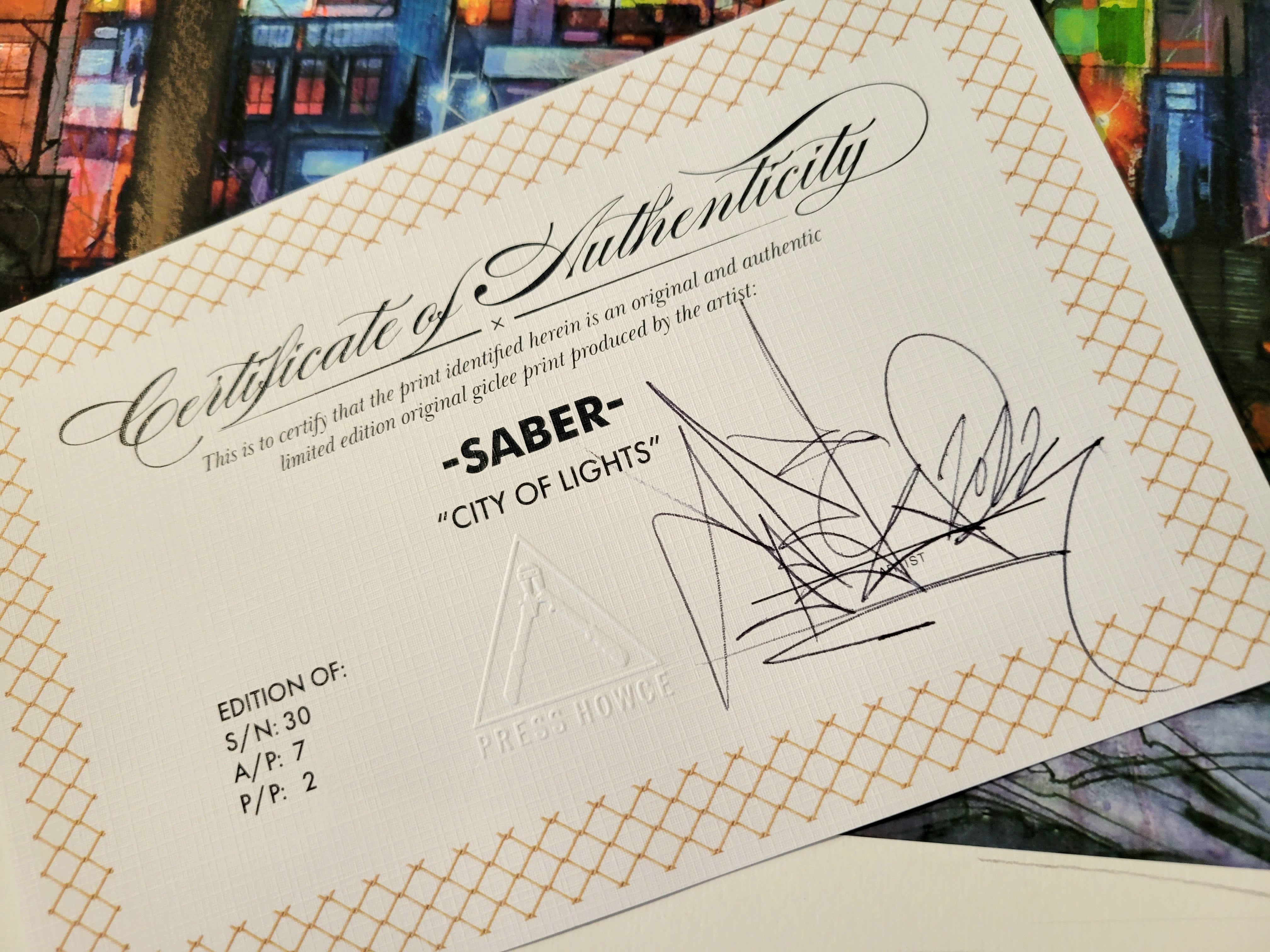 CITY OF LIGHTS
Regular price
$275.00
Sale
HAND EMBELISHED GICLEE PRINT.
This is a giclee print from one of my last cityscape paintings. I had fun playing with these prints because I was able to draw on top of them to hide small tags and spiders in each city. I also helped saturate the colors by drawing with florescent sharpies. Each one has different tags, a hidden spider and drawing embellishments that helped me connect with the digital aspect of the print.
-Hand Embellished all over the print using different materials, color pencil, markers, pens, etc.
-Each print is unique and individualized by hiding tags, ink saturations and a spider within it.
-Size 23.5" x 18.5"
-Hand Deckled Edges
-Edition of 30
-Signed and Numbered 
-Comes with signed COA
-Each one including COA has printers mark
-