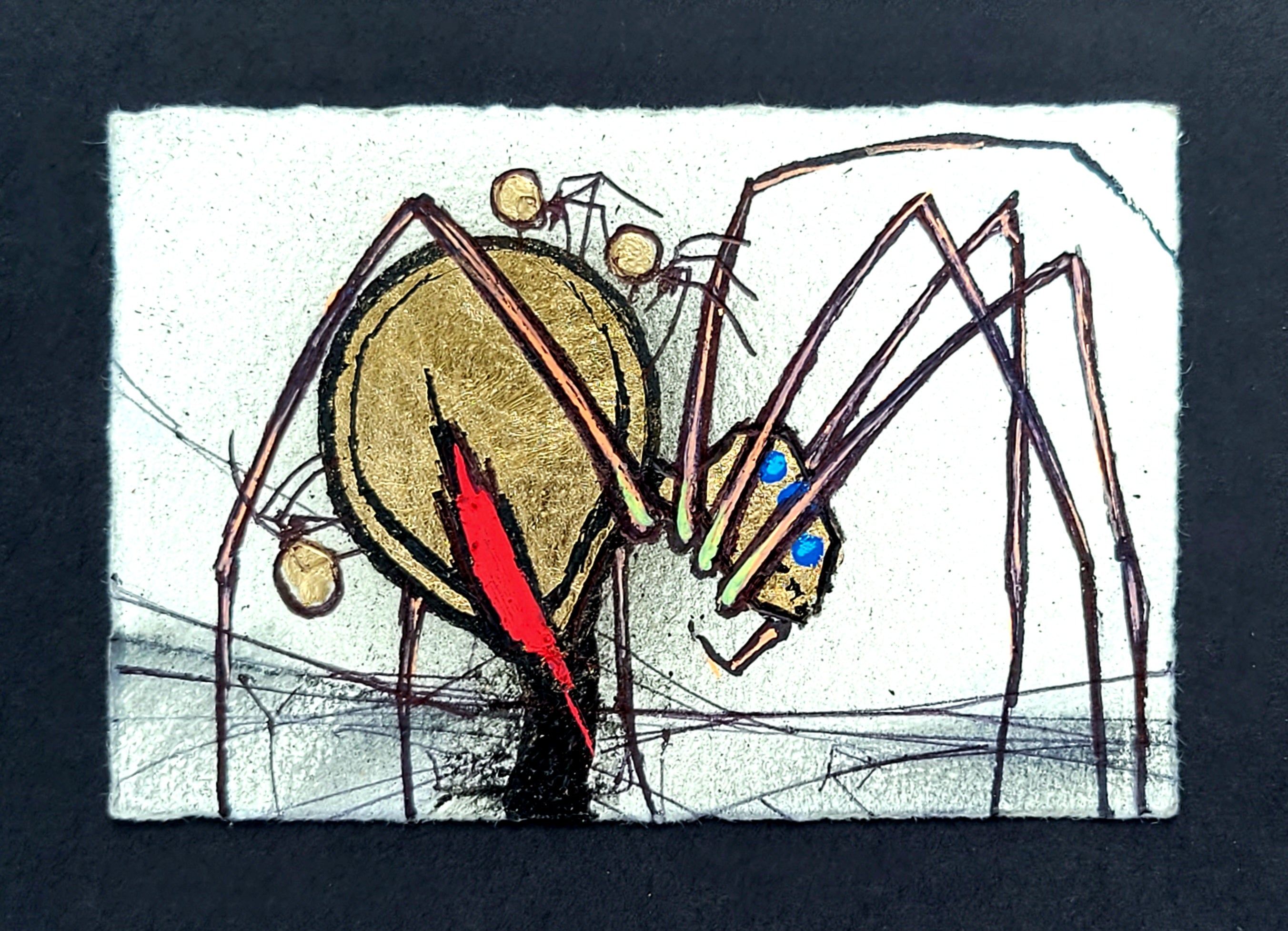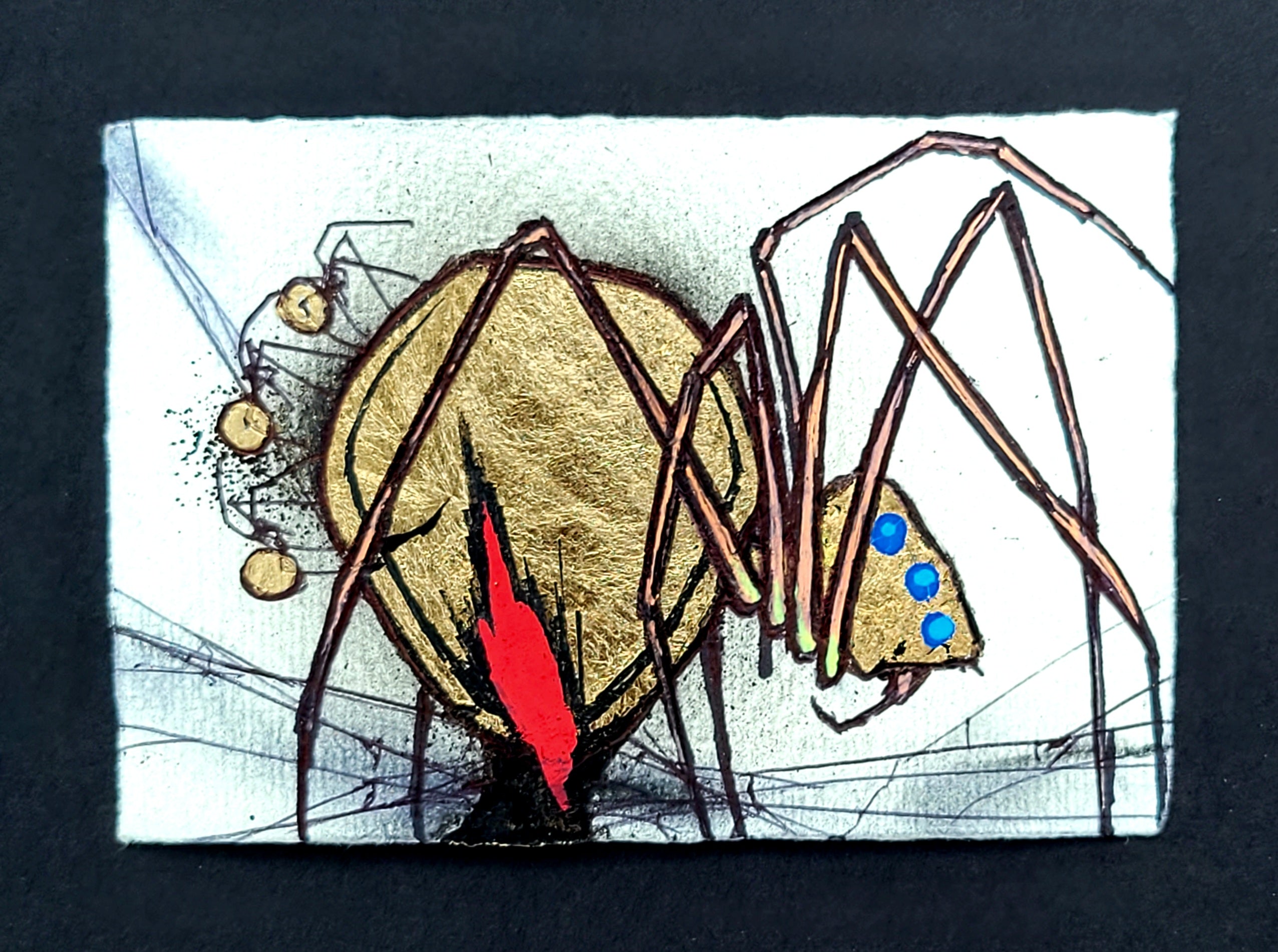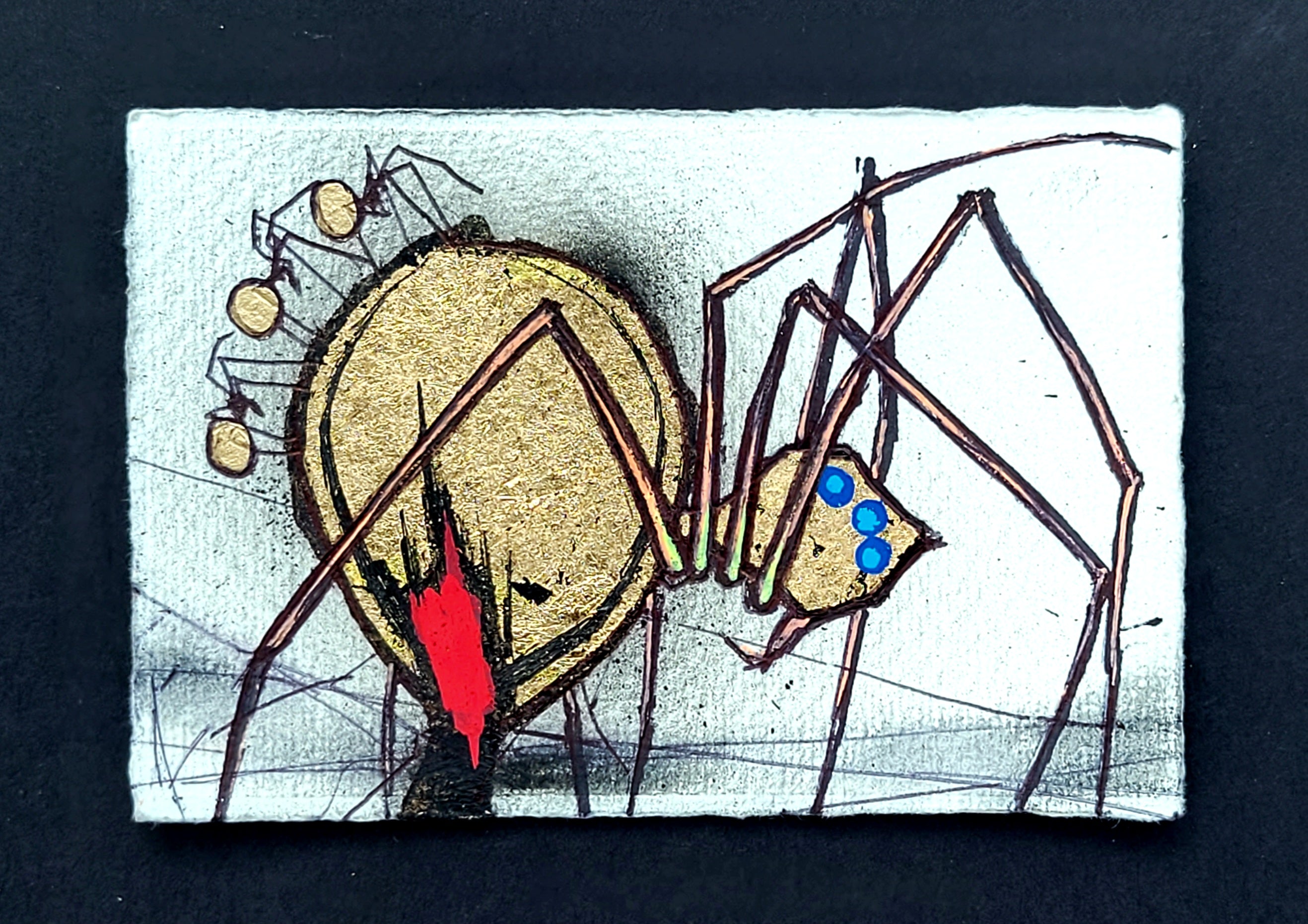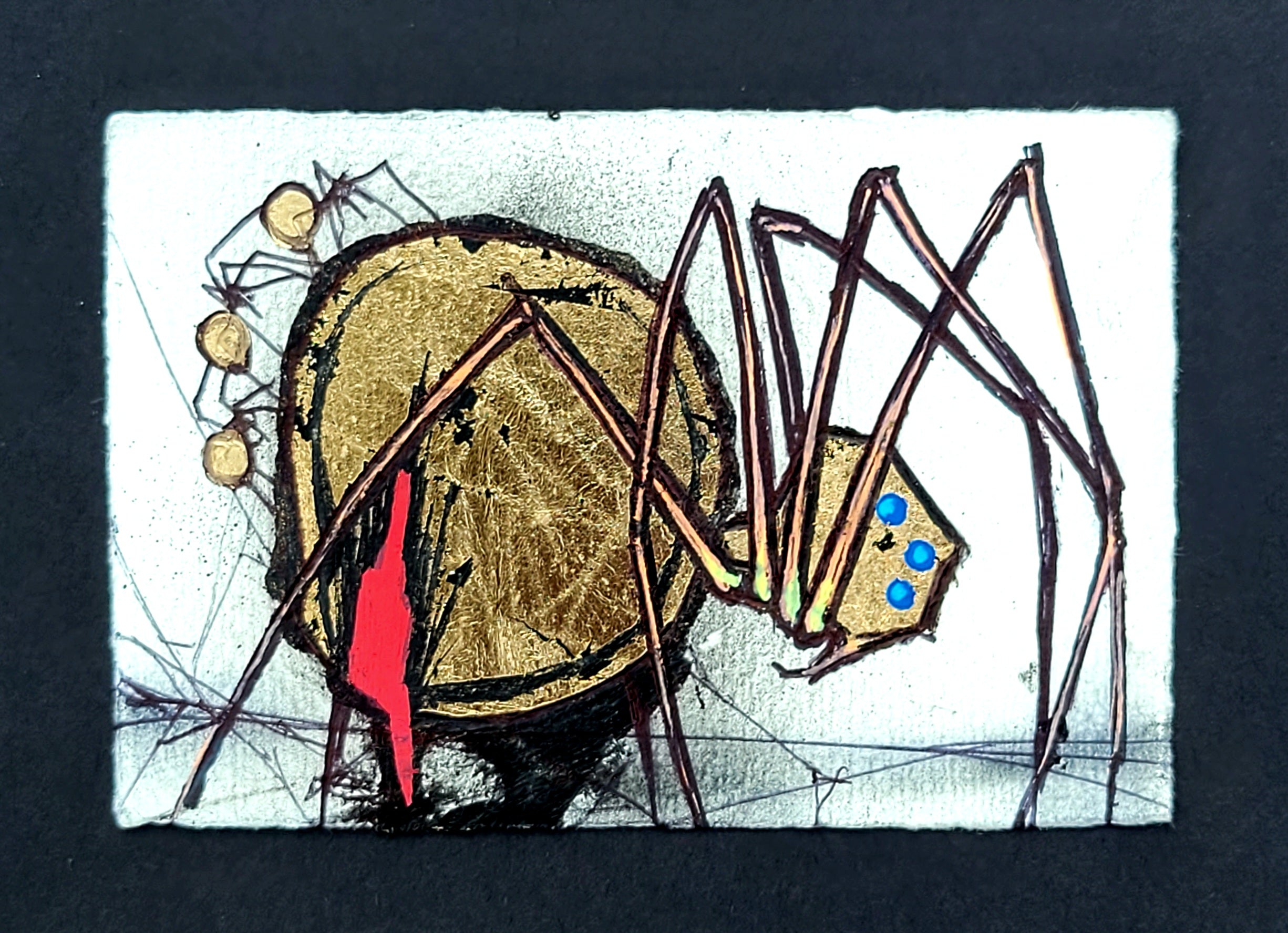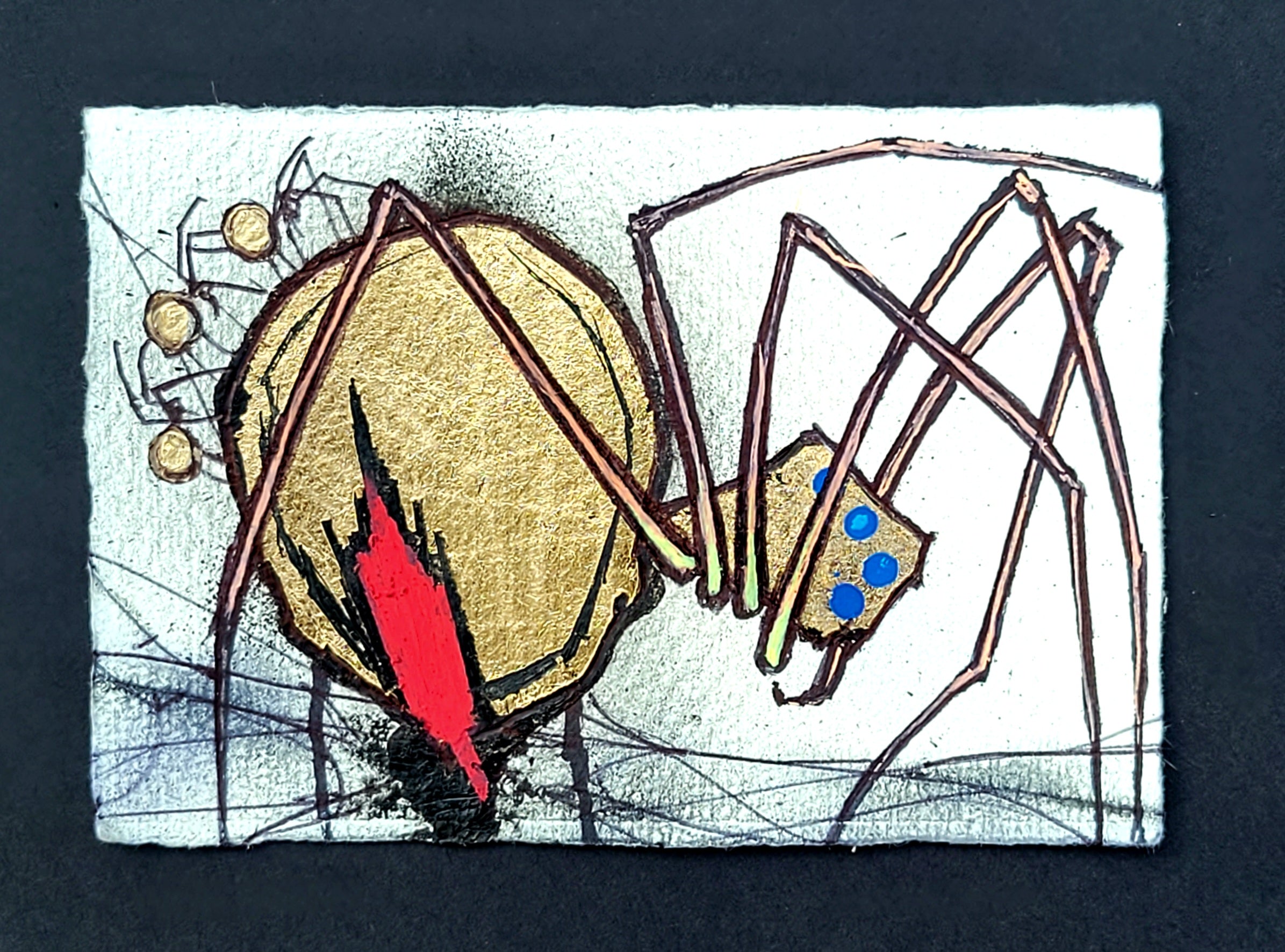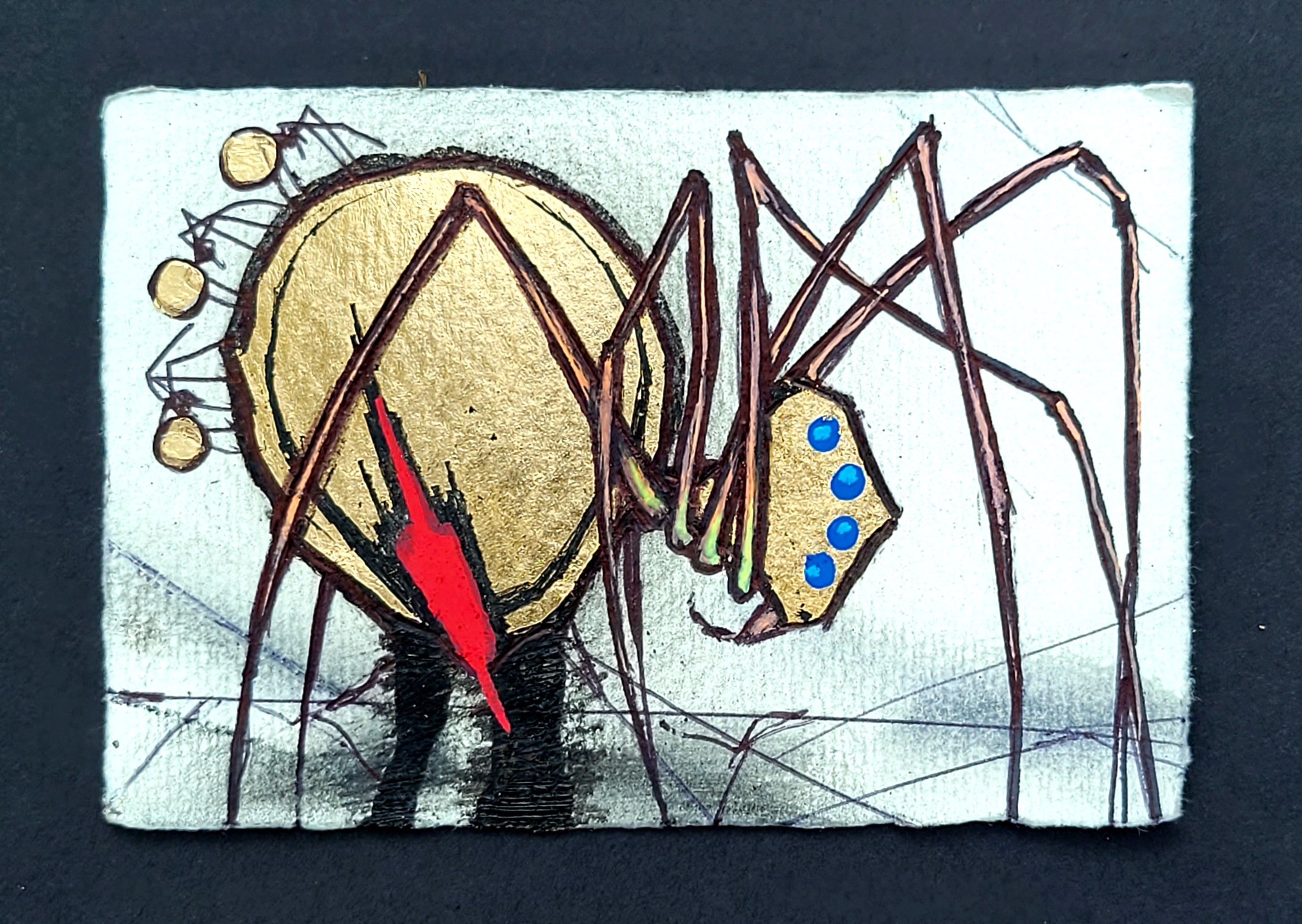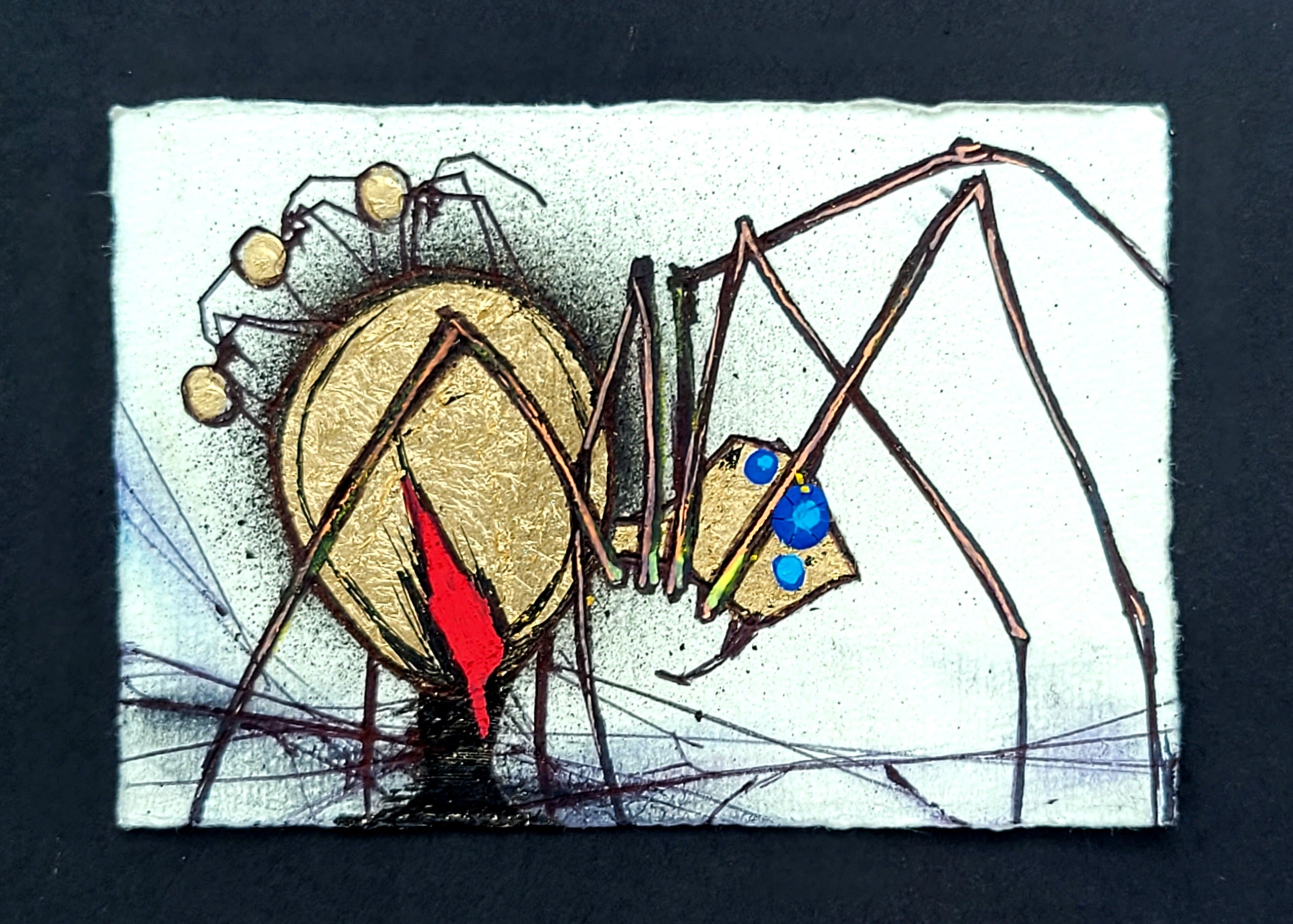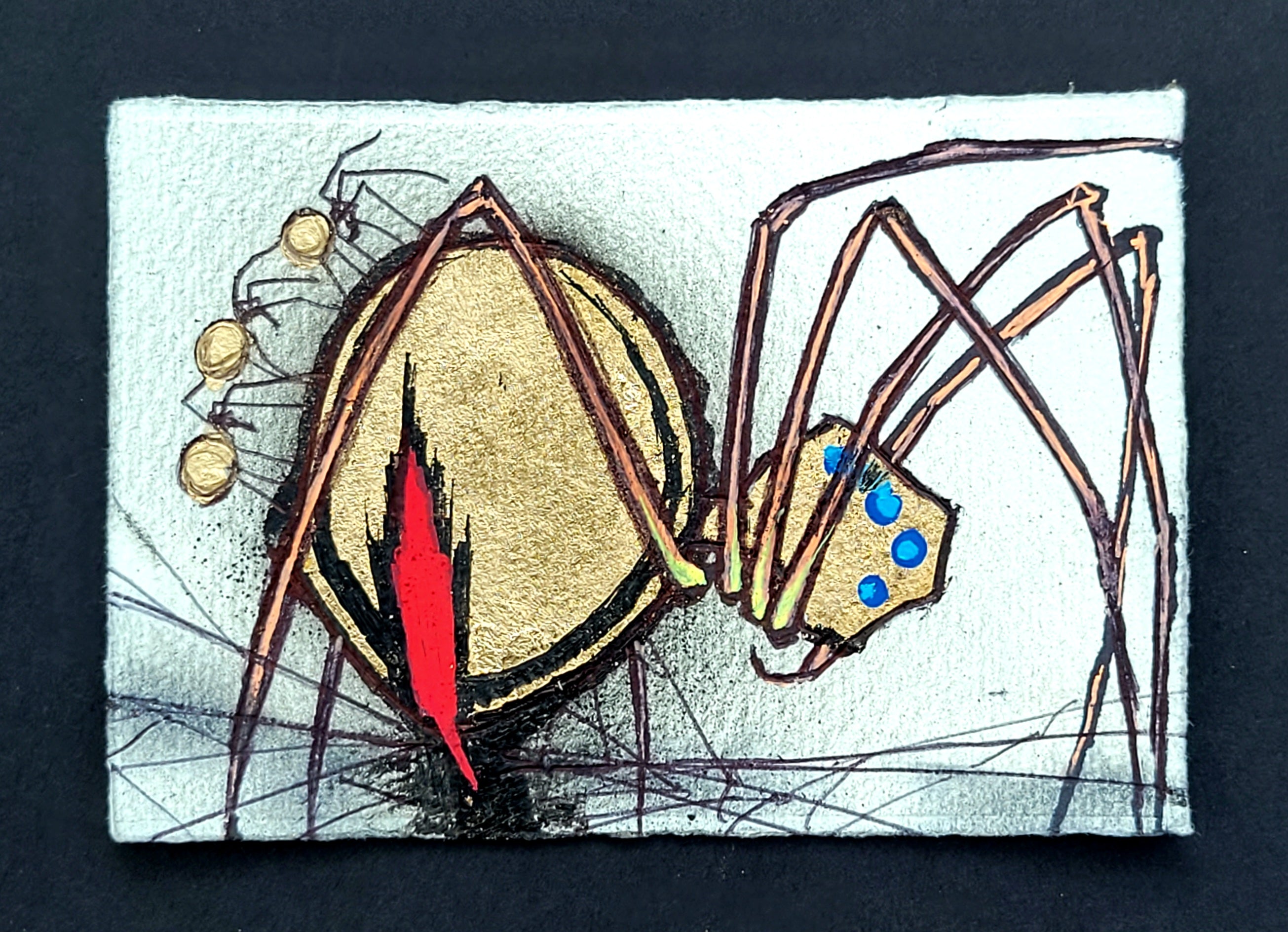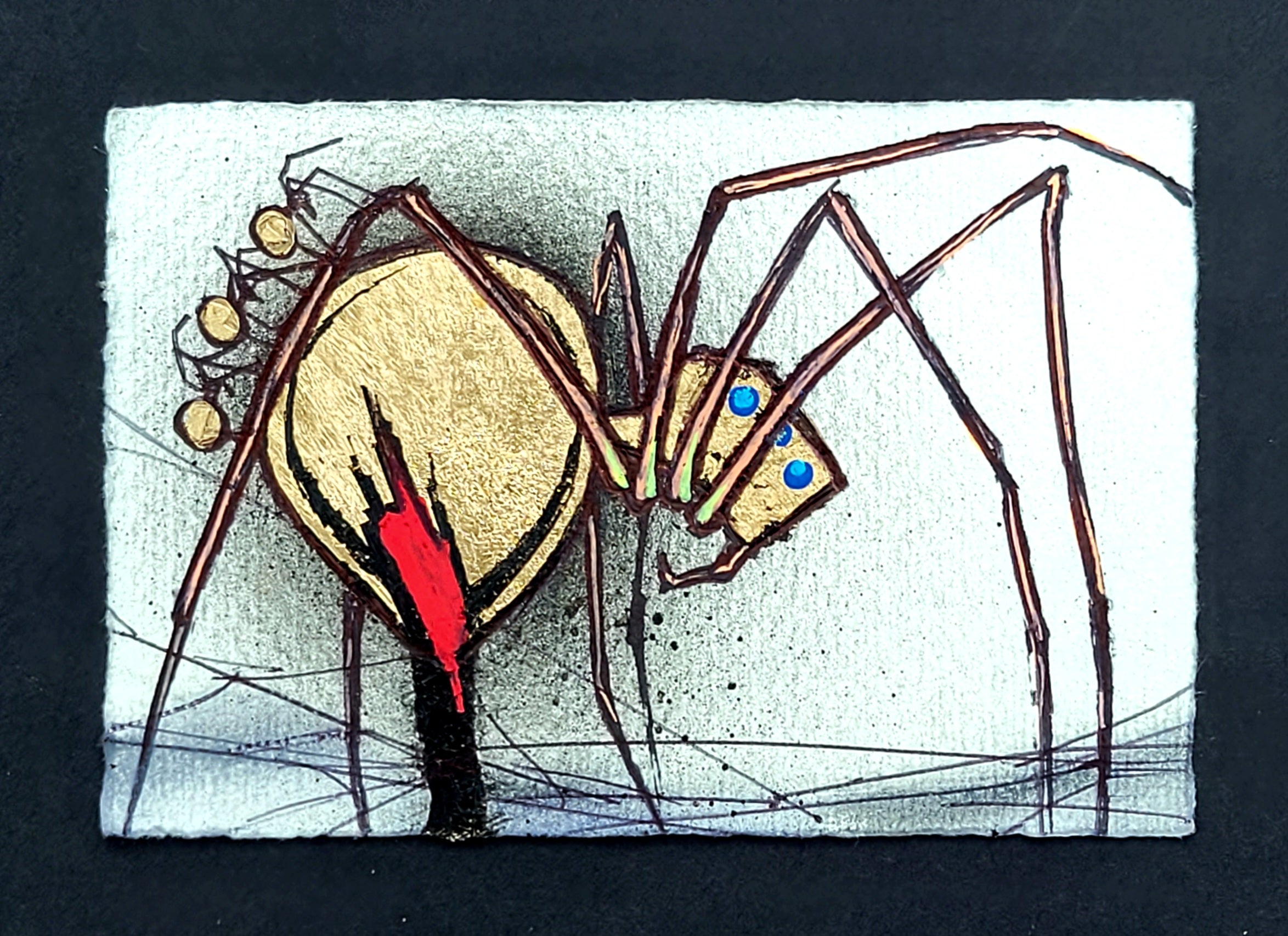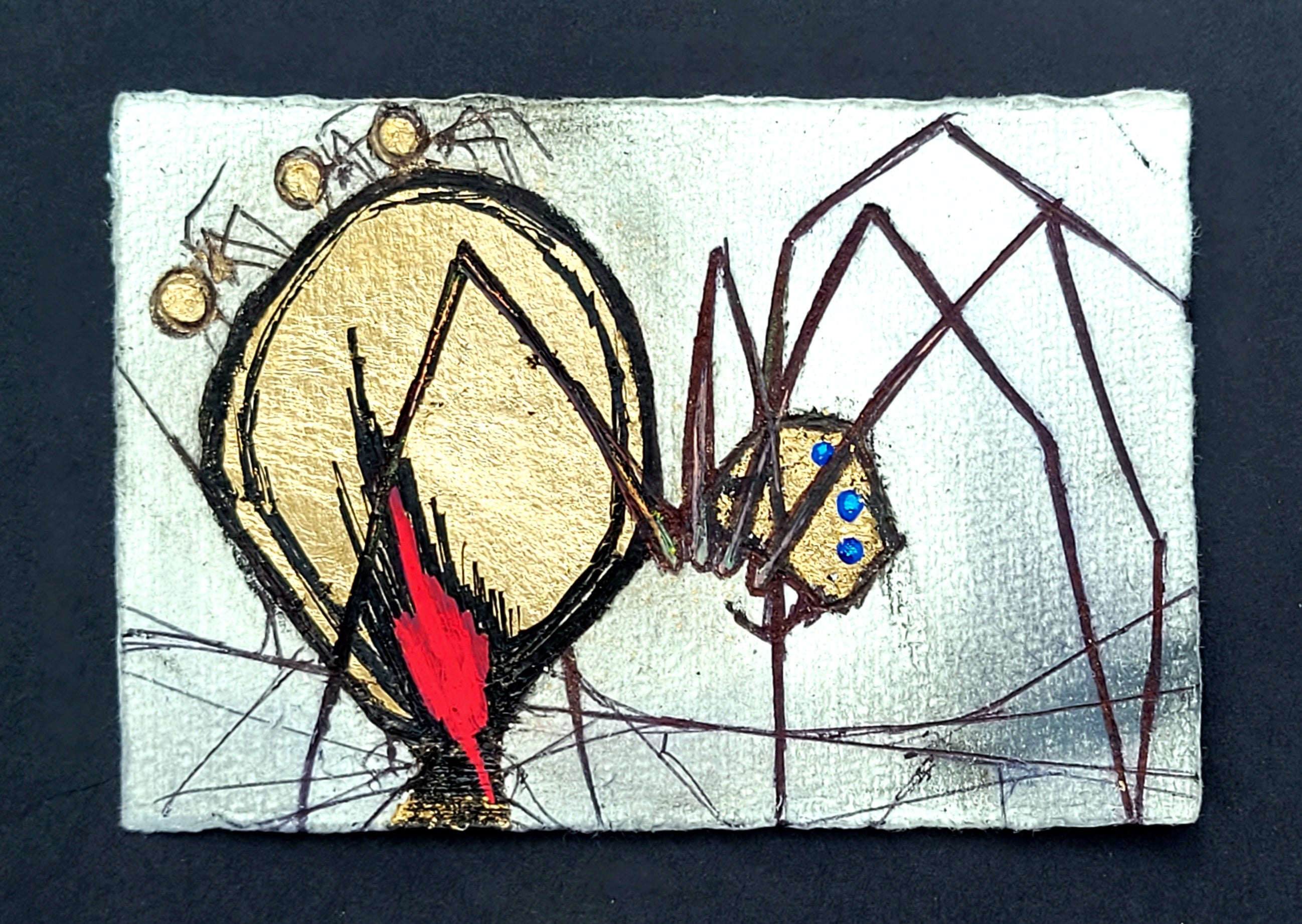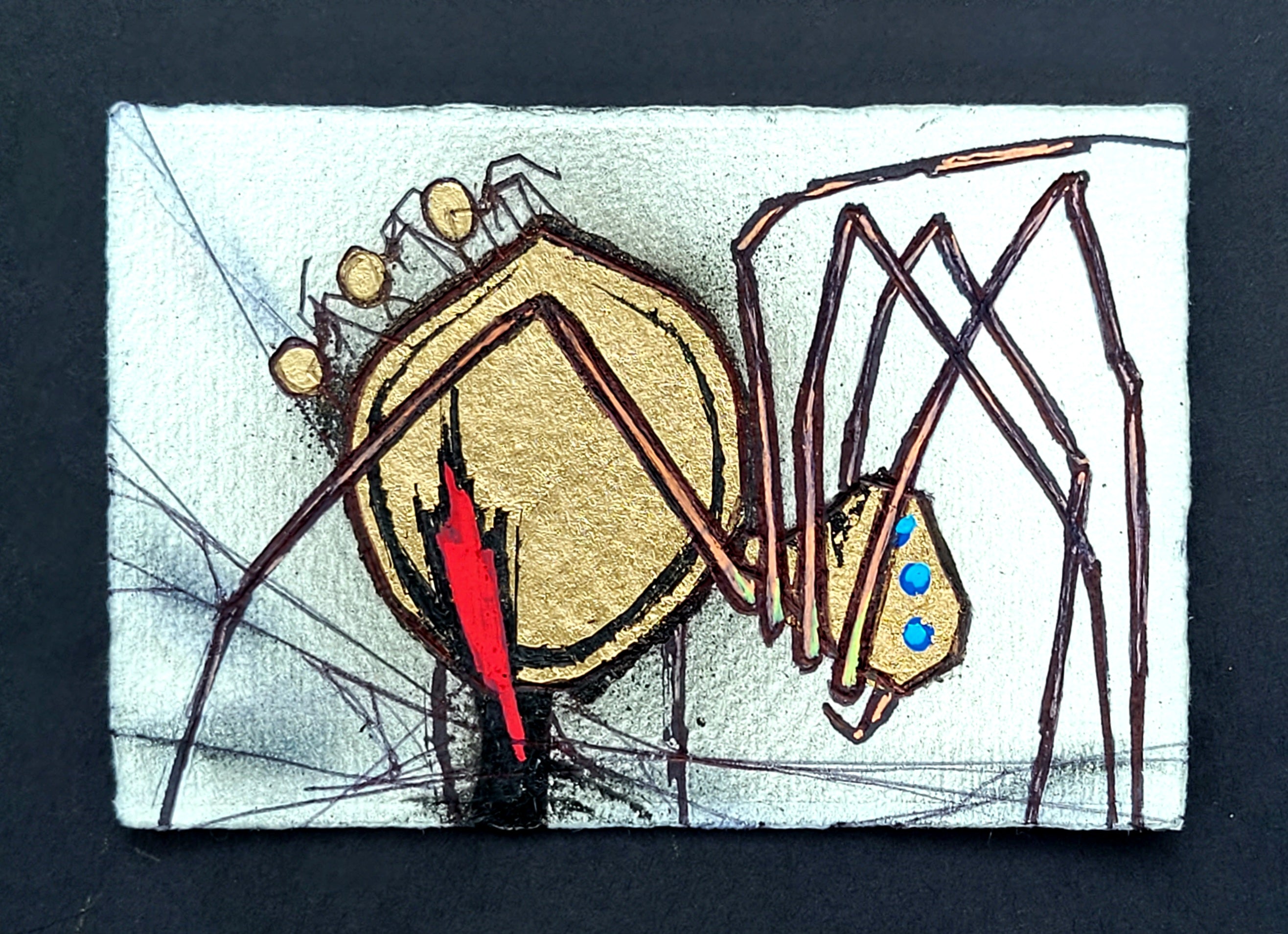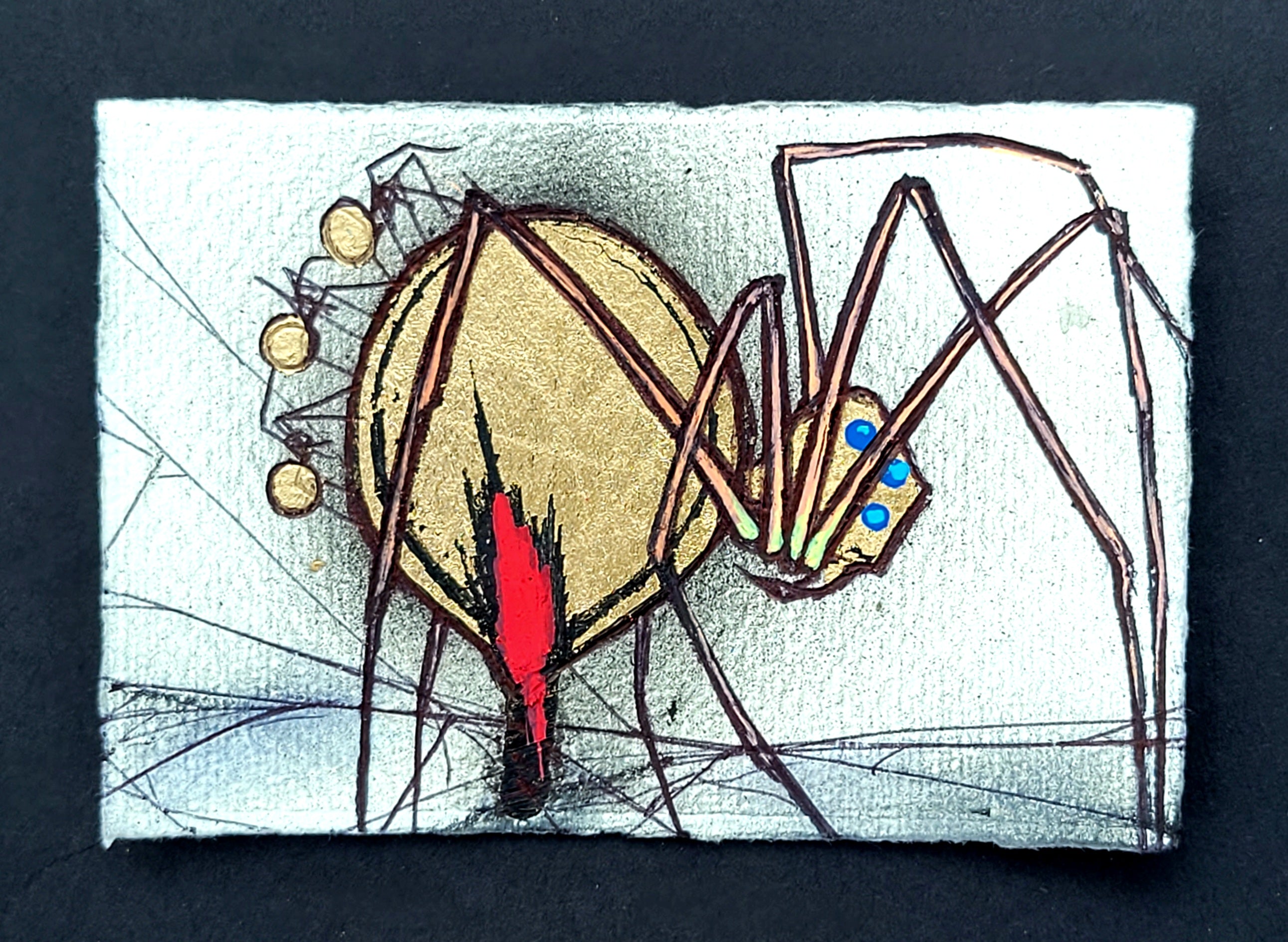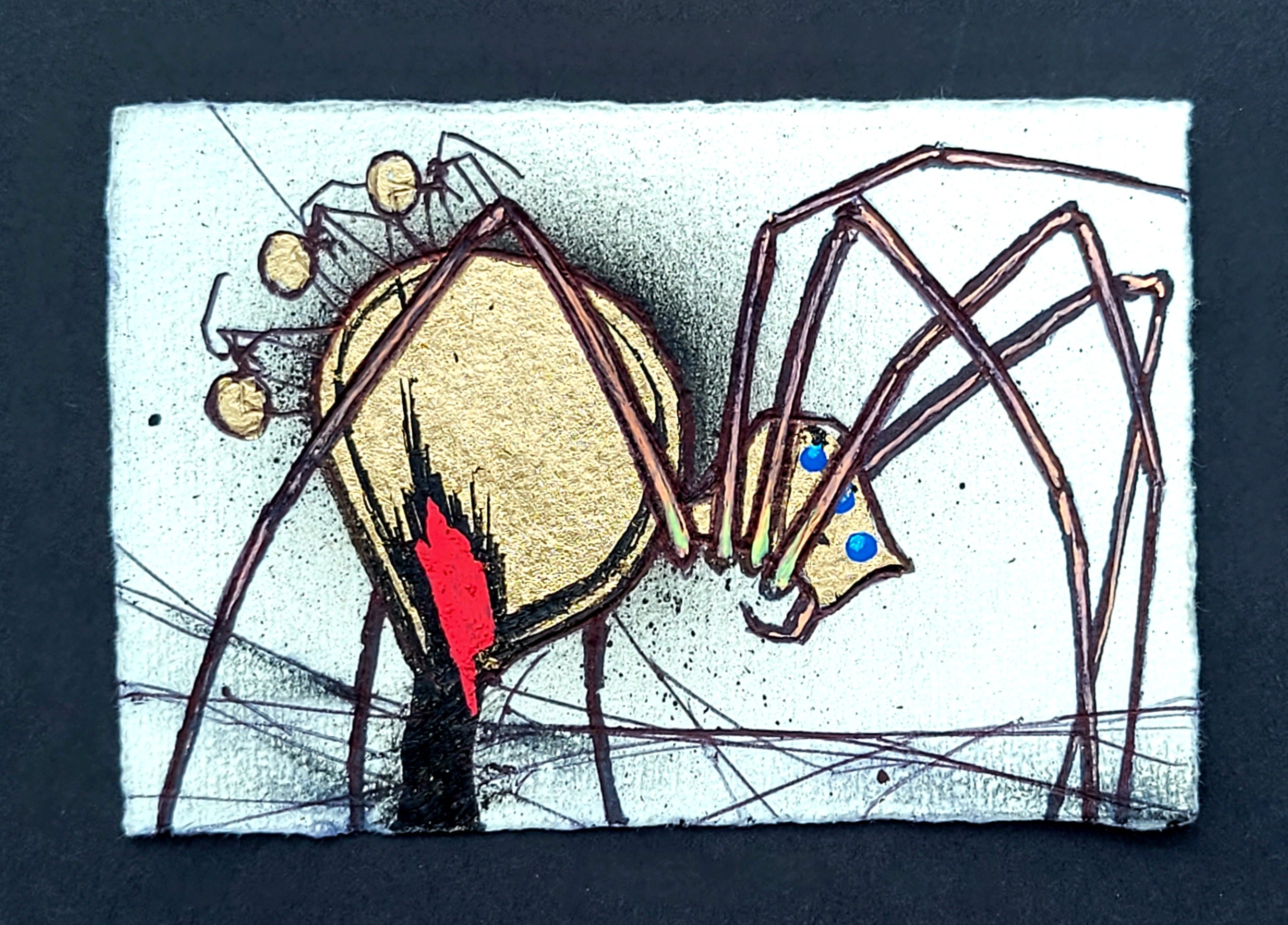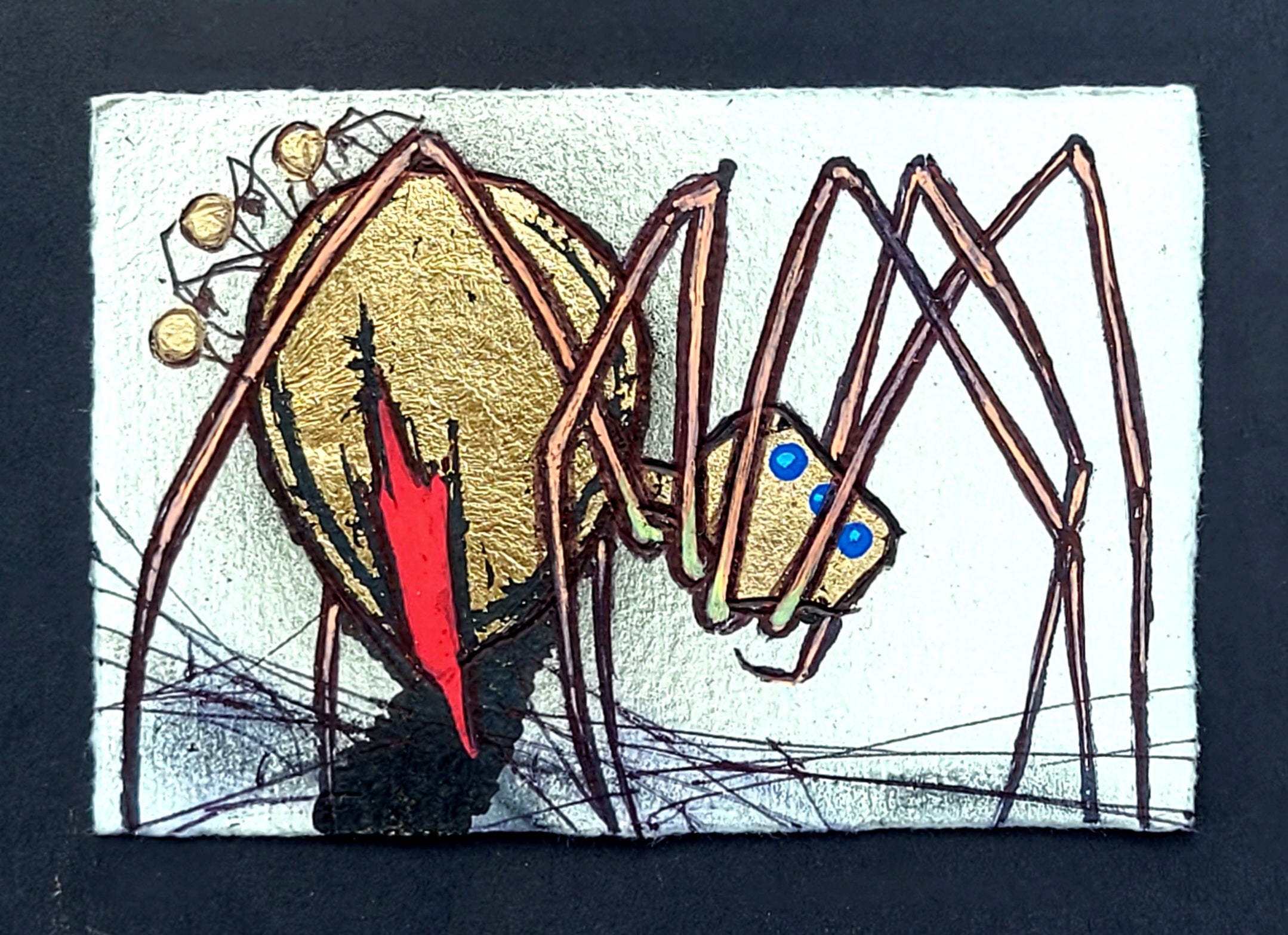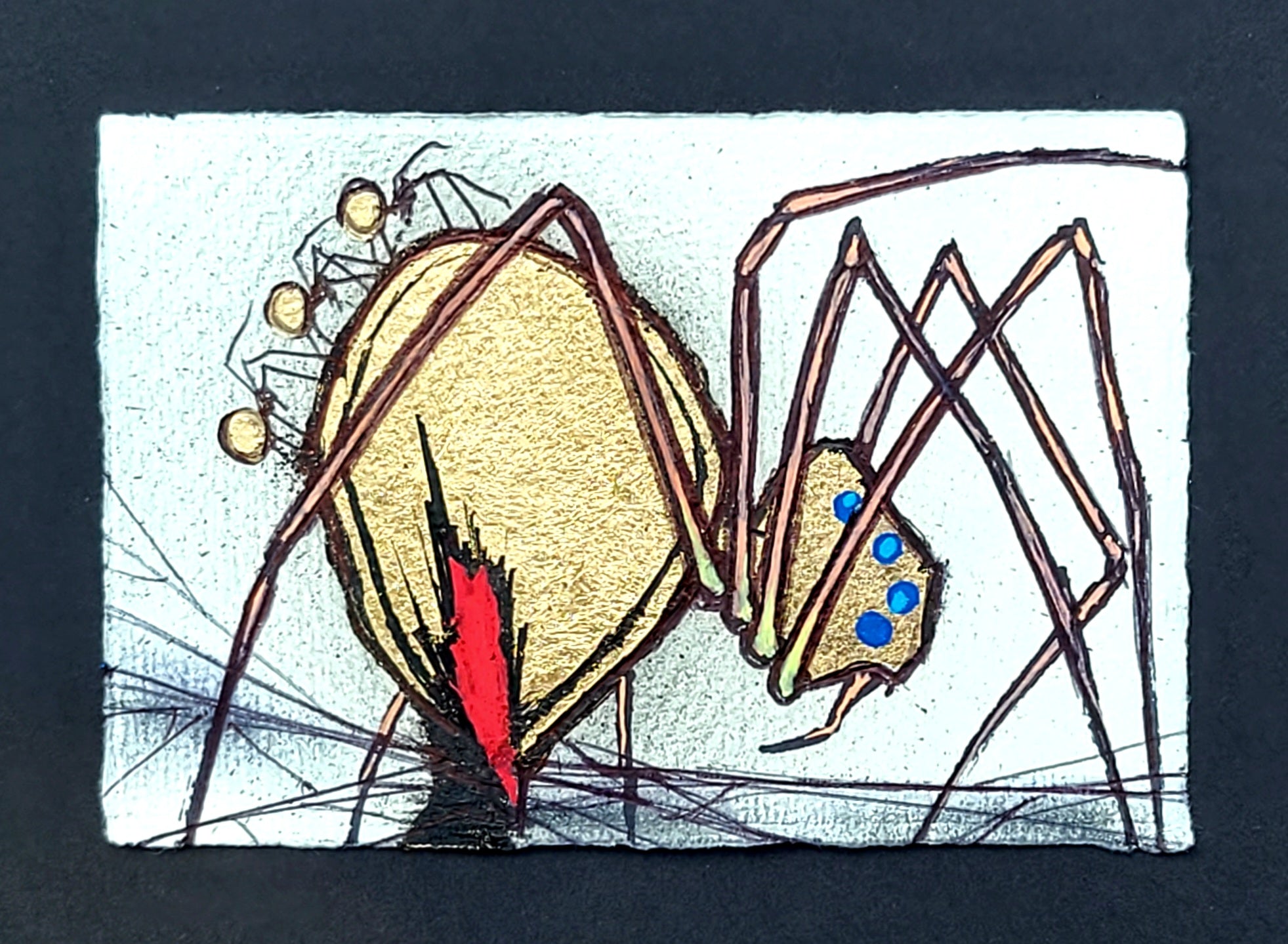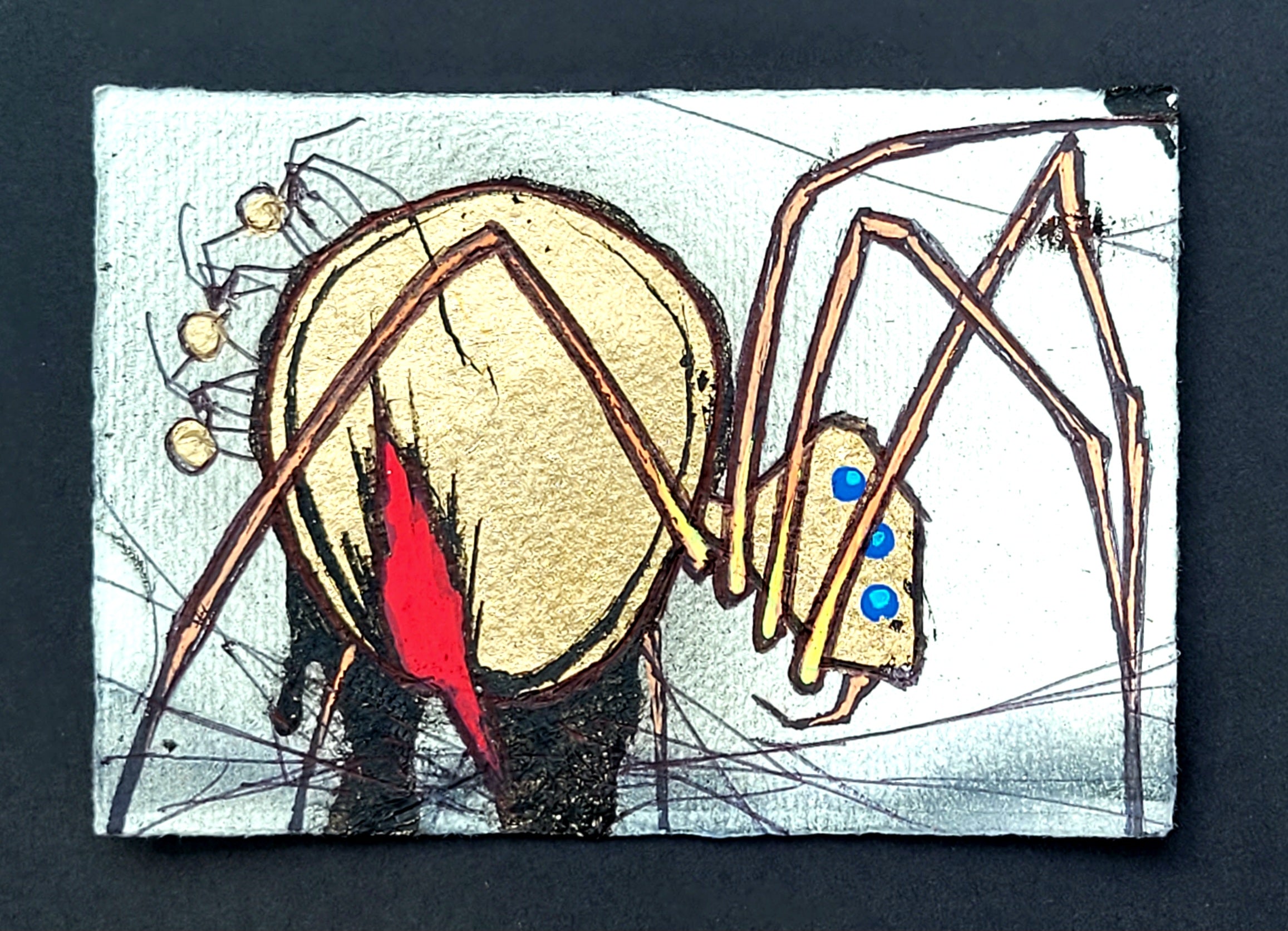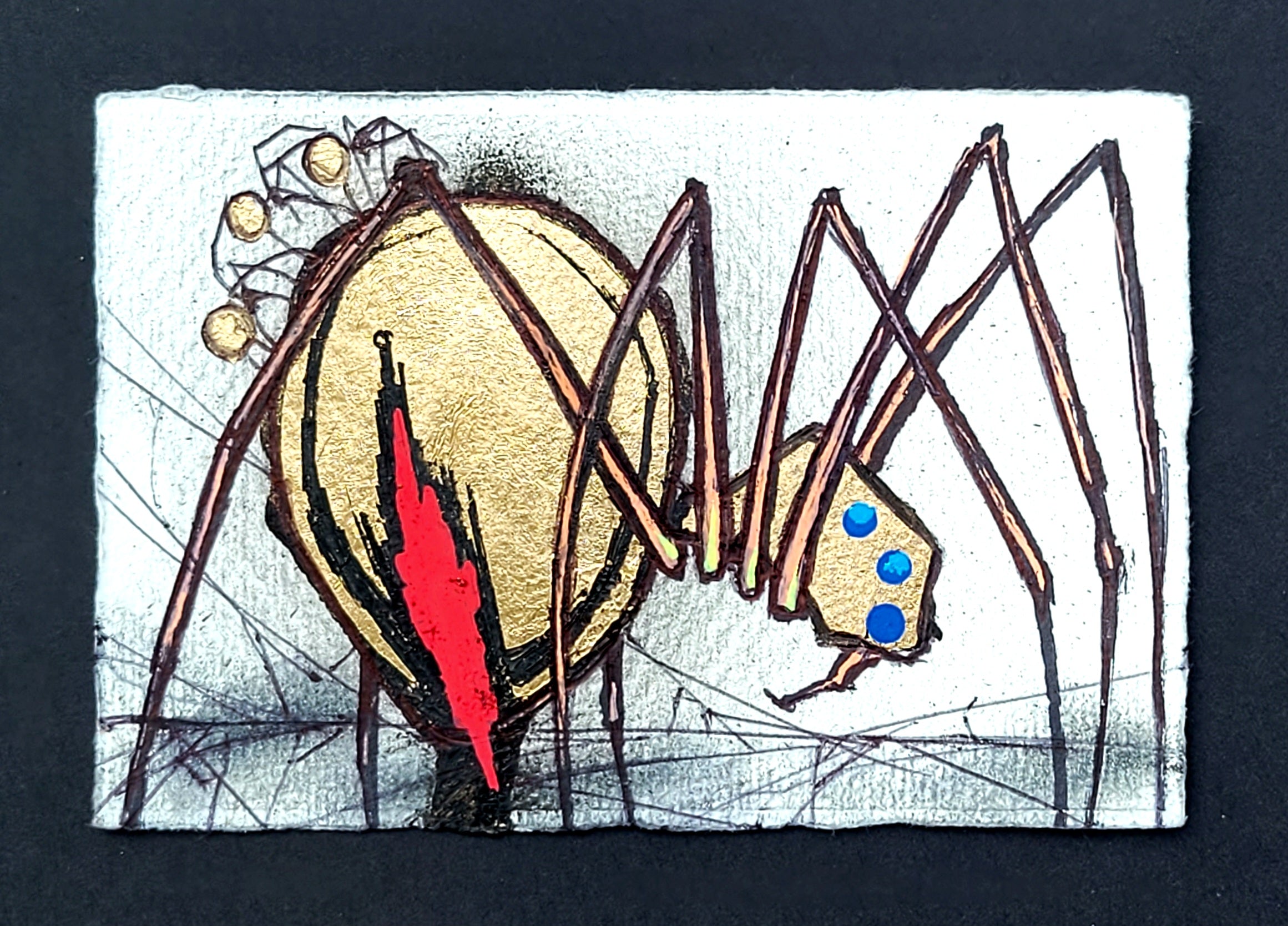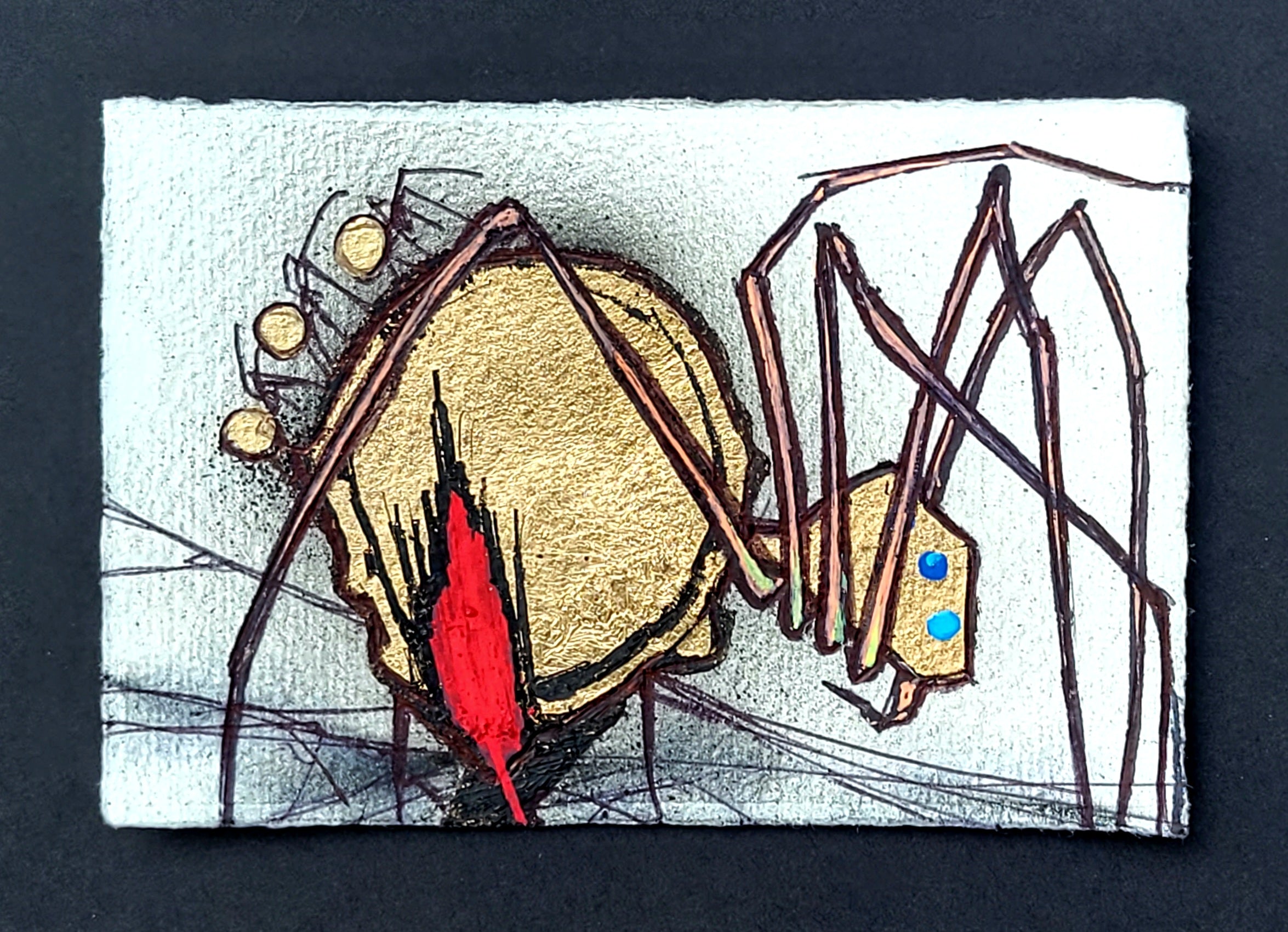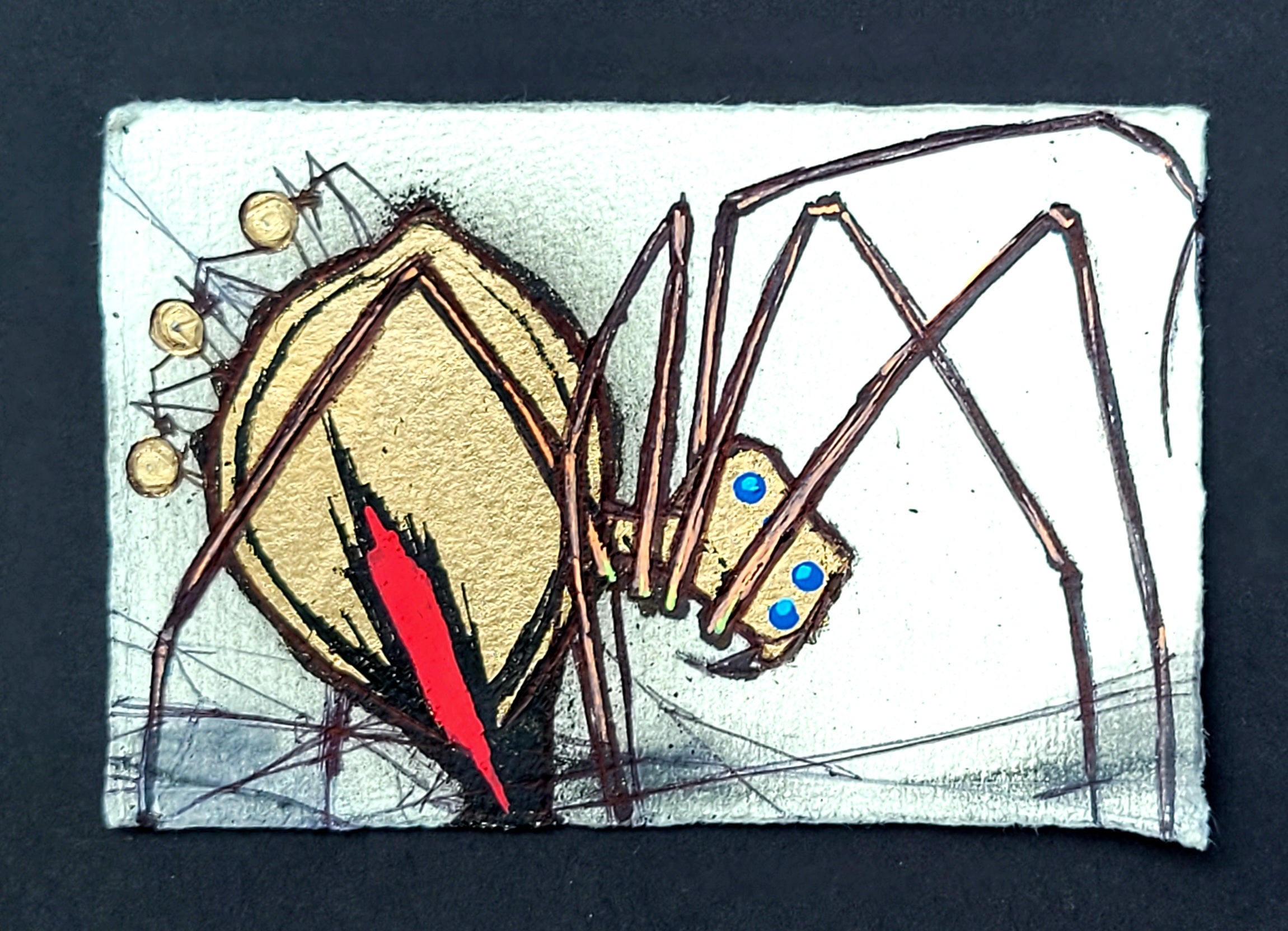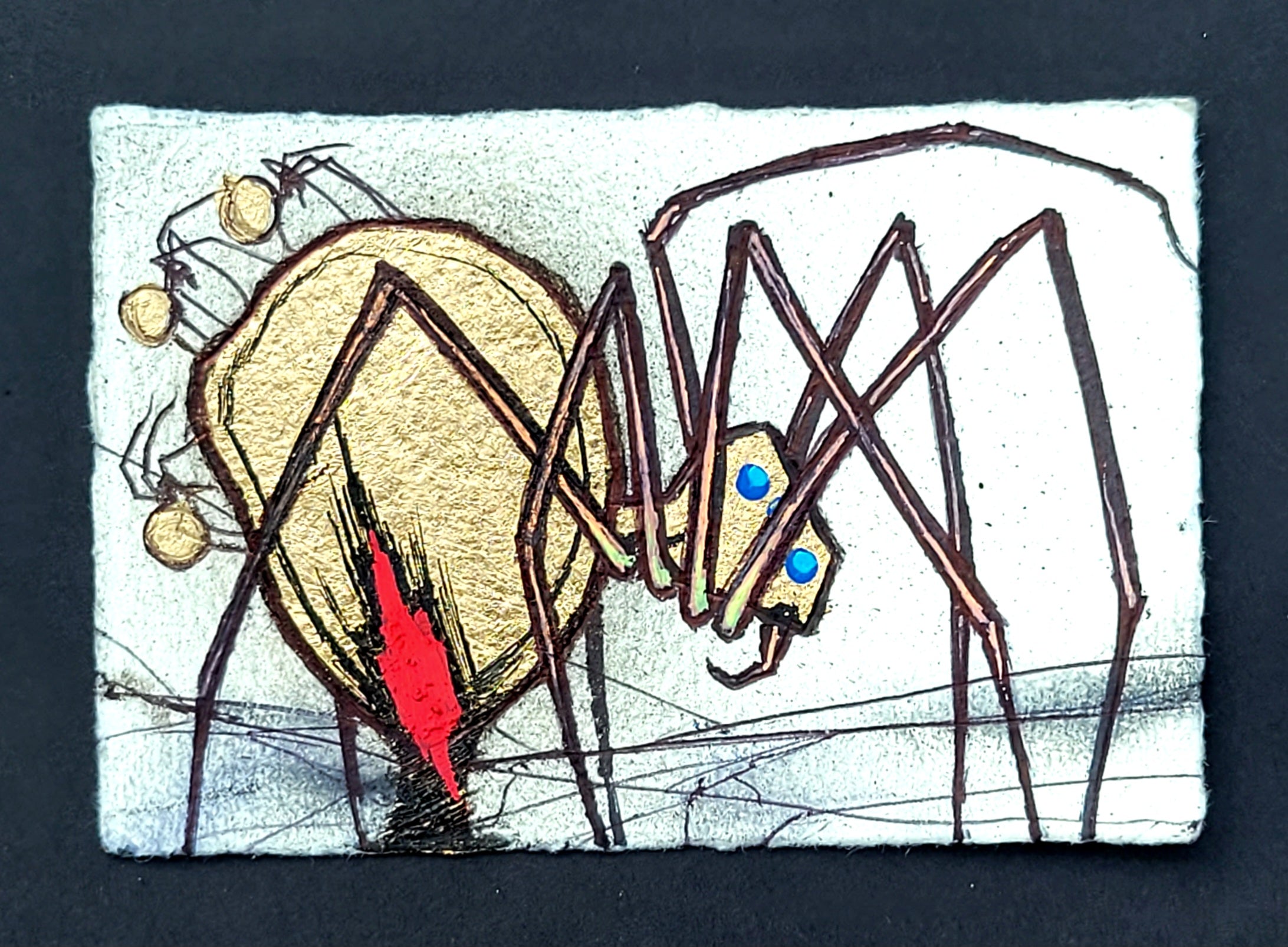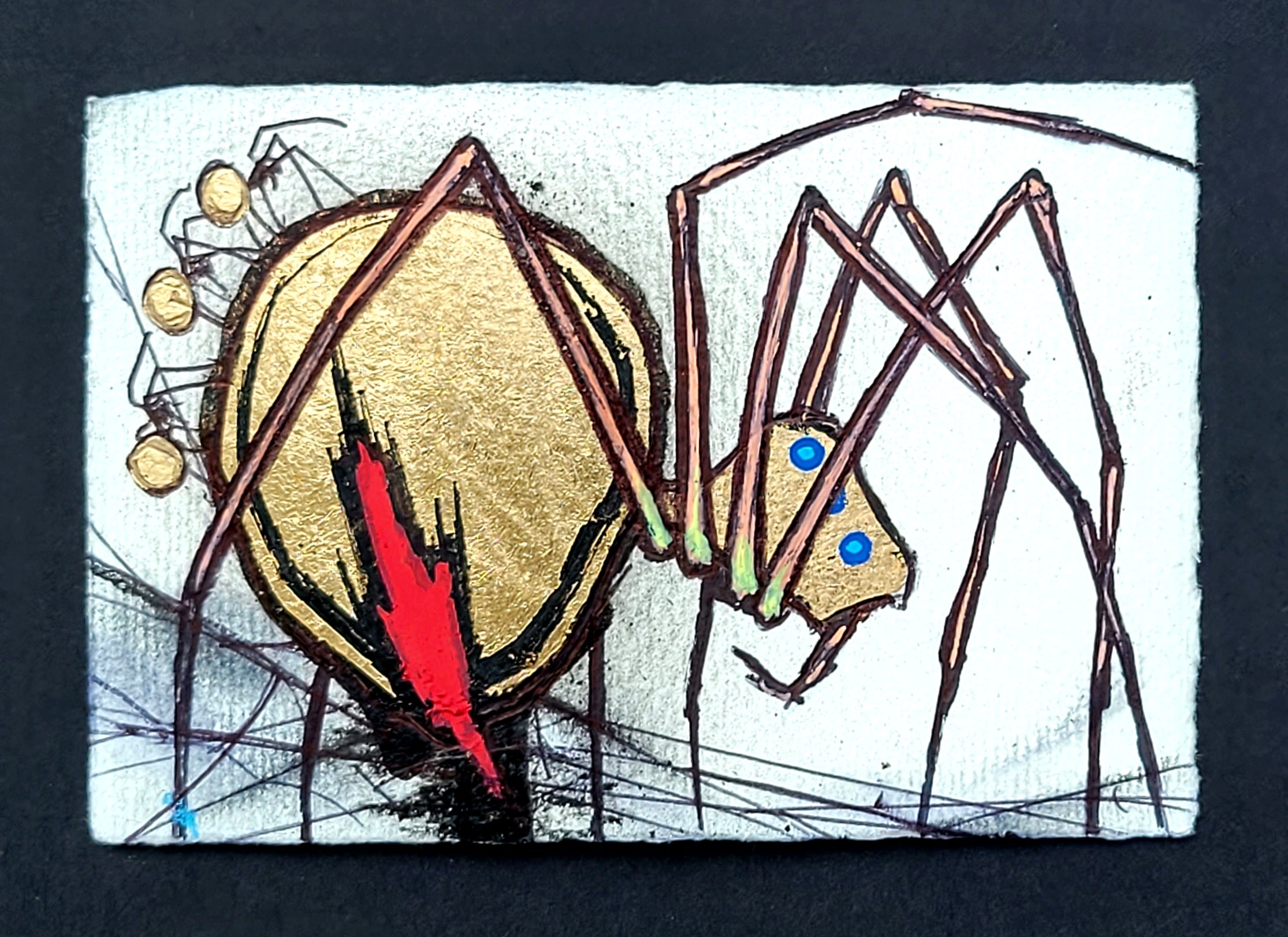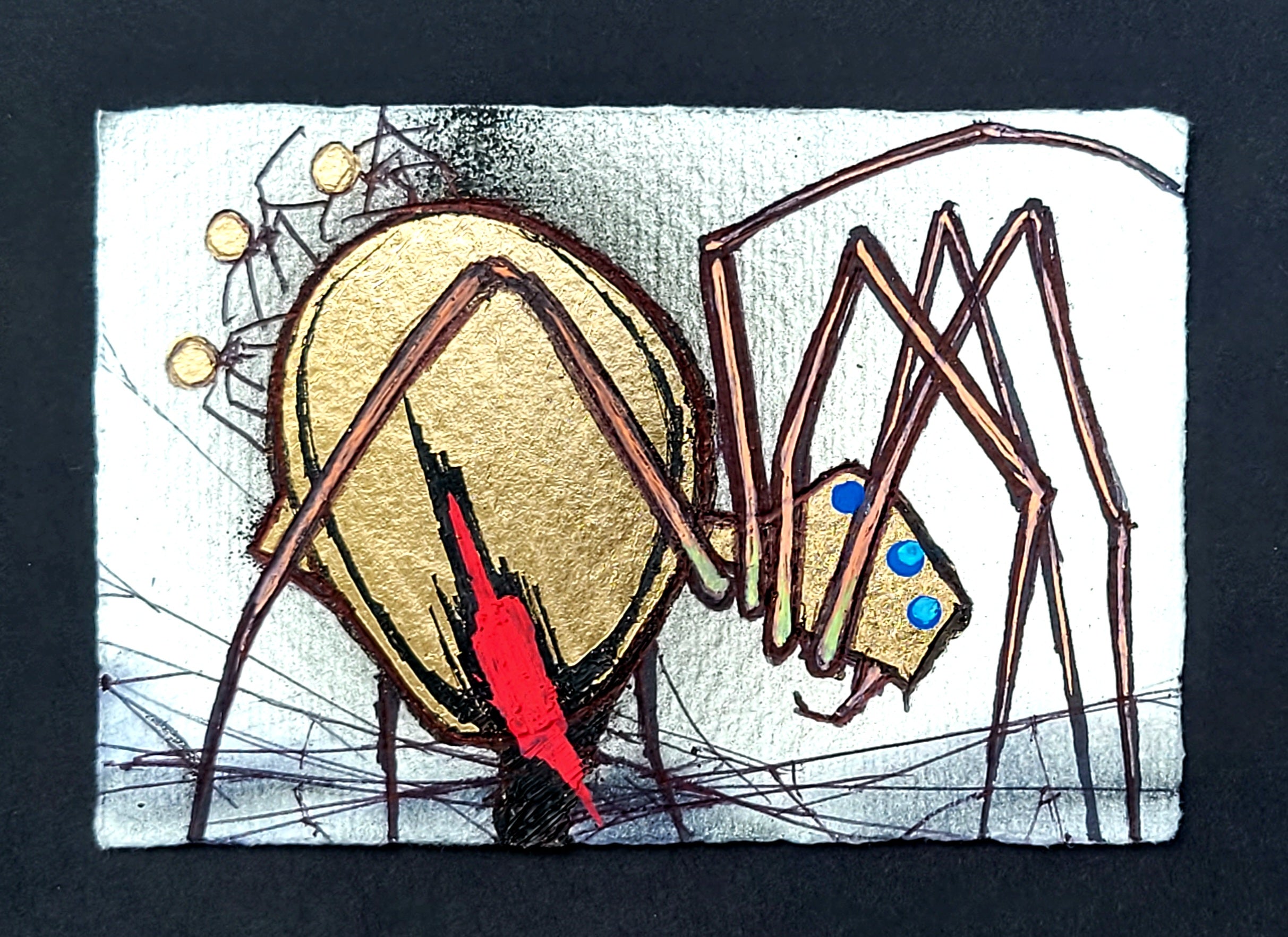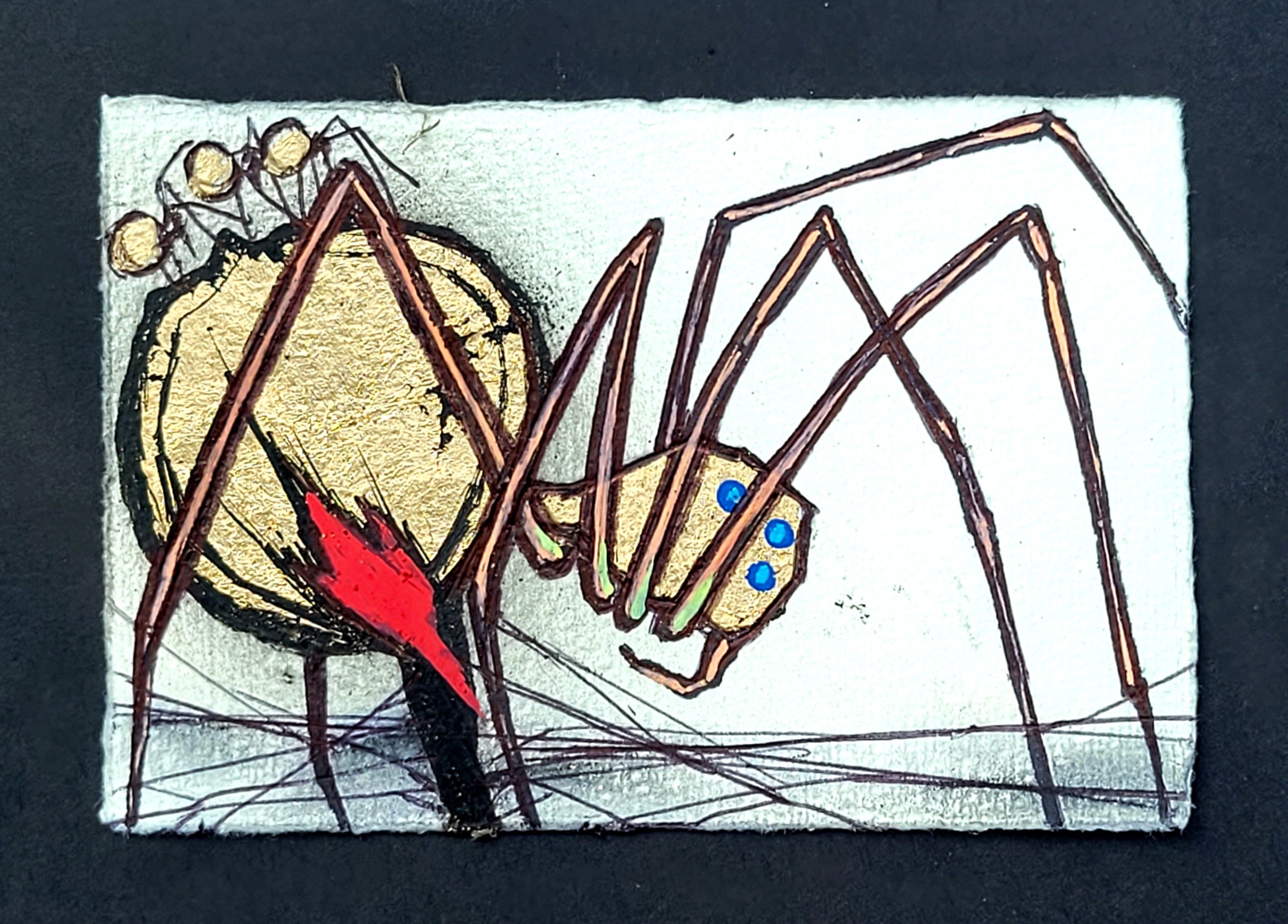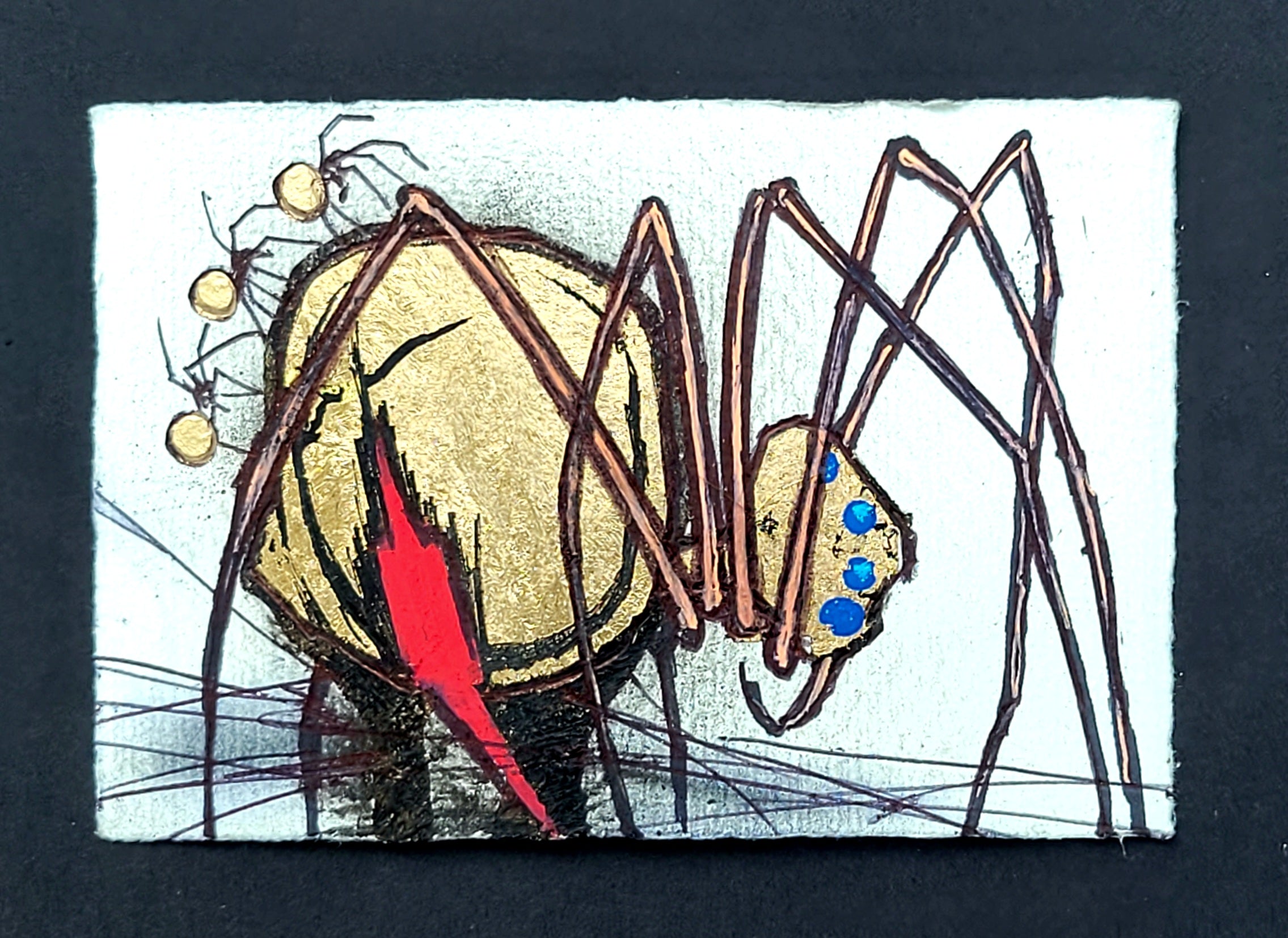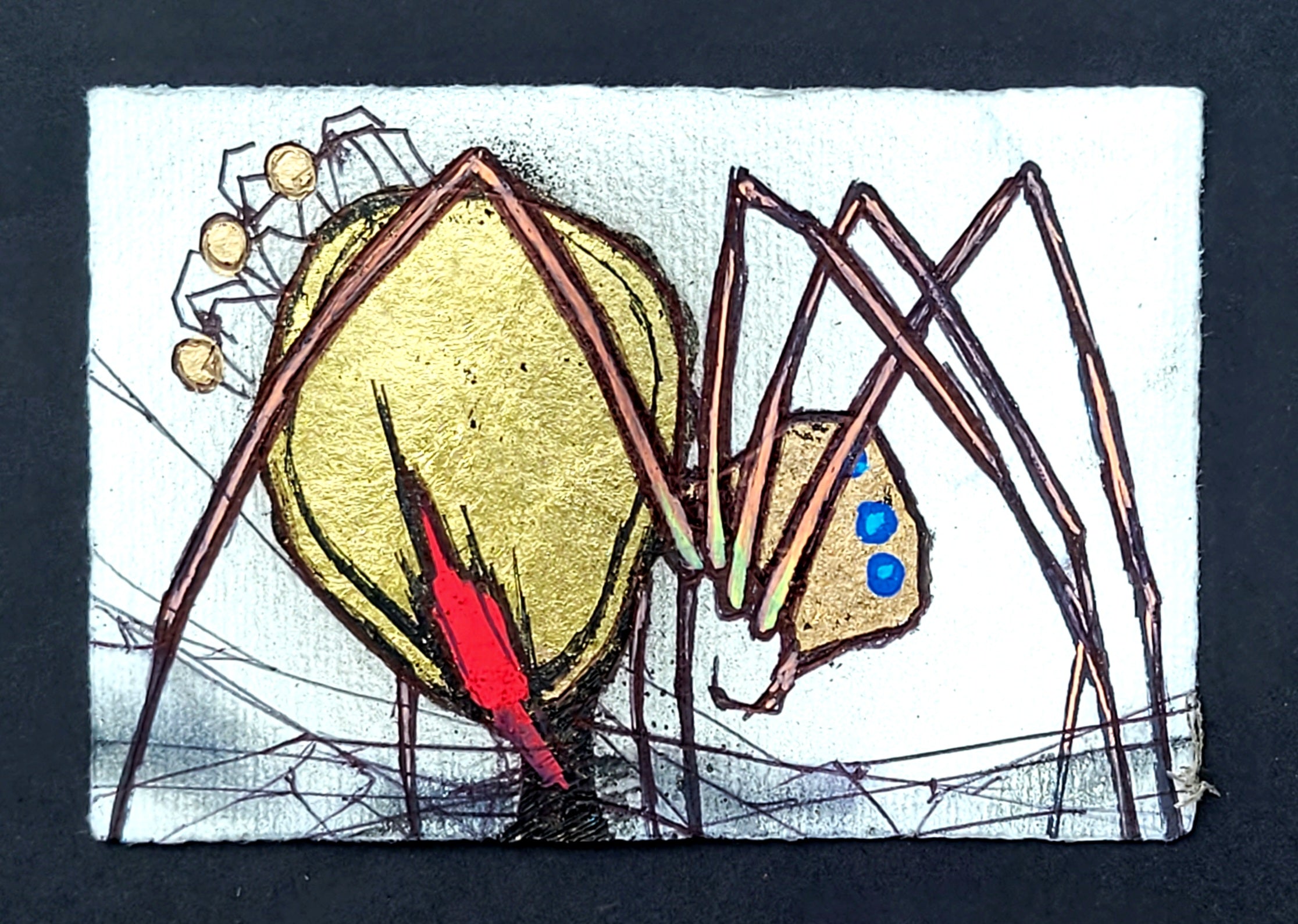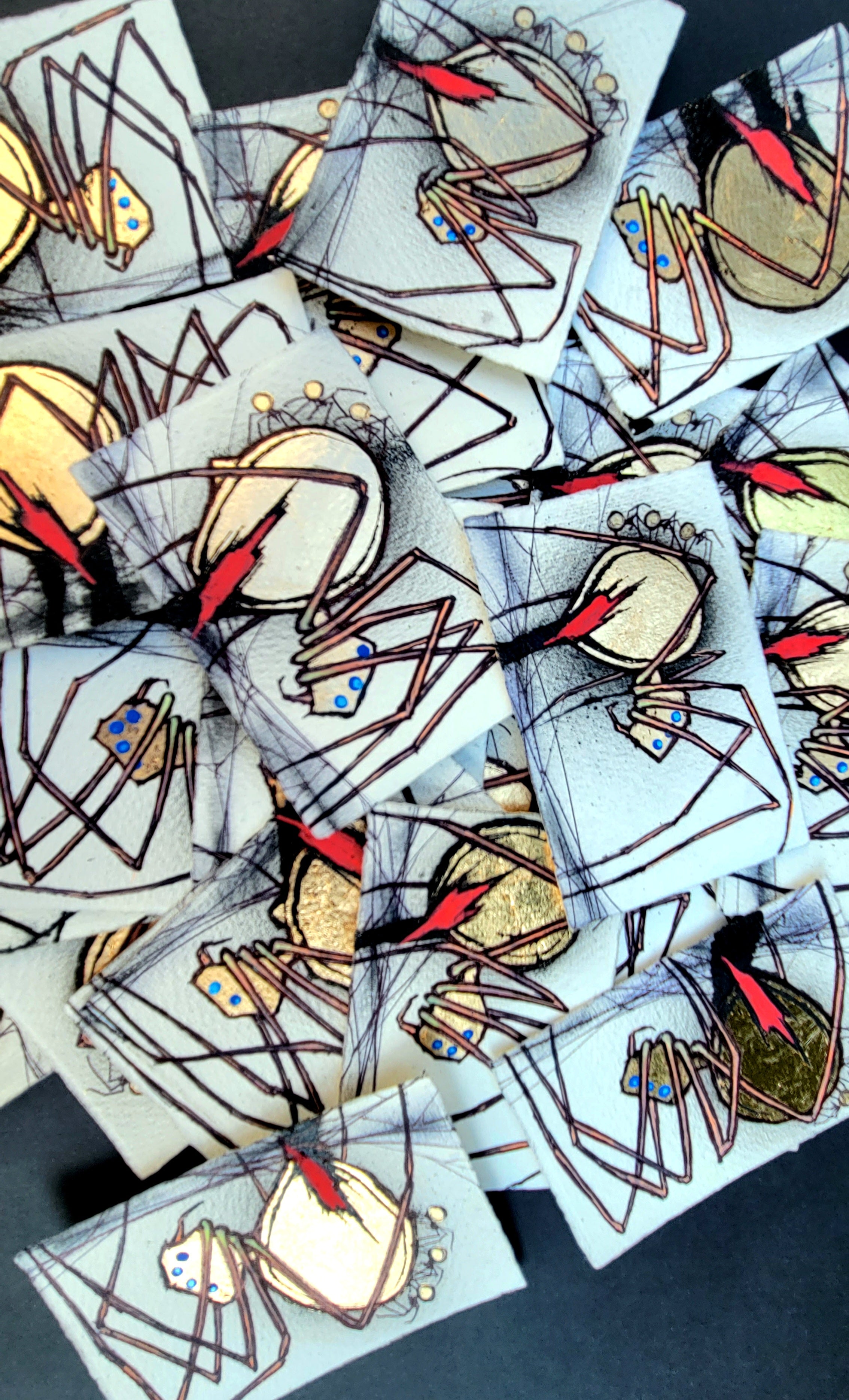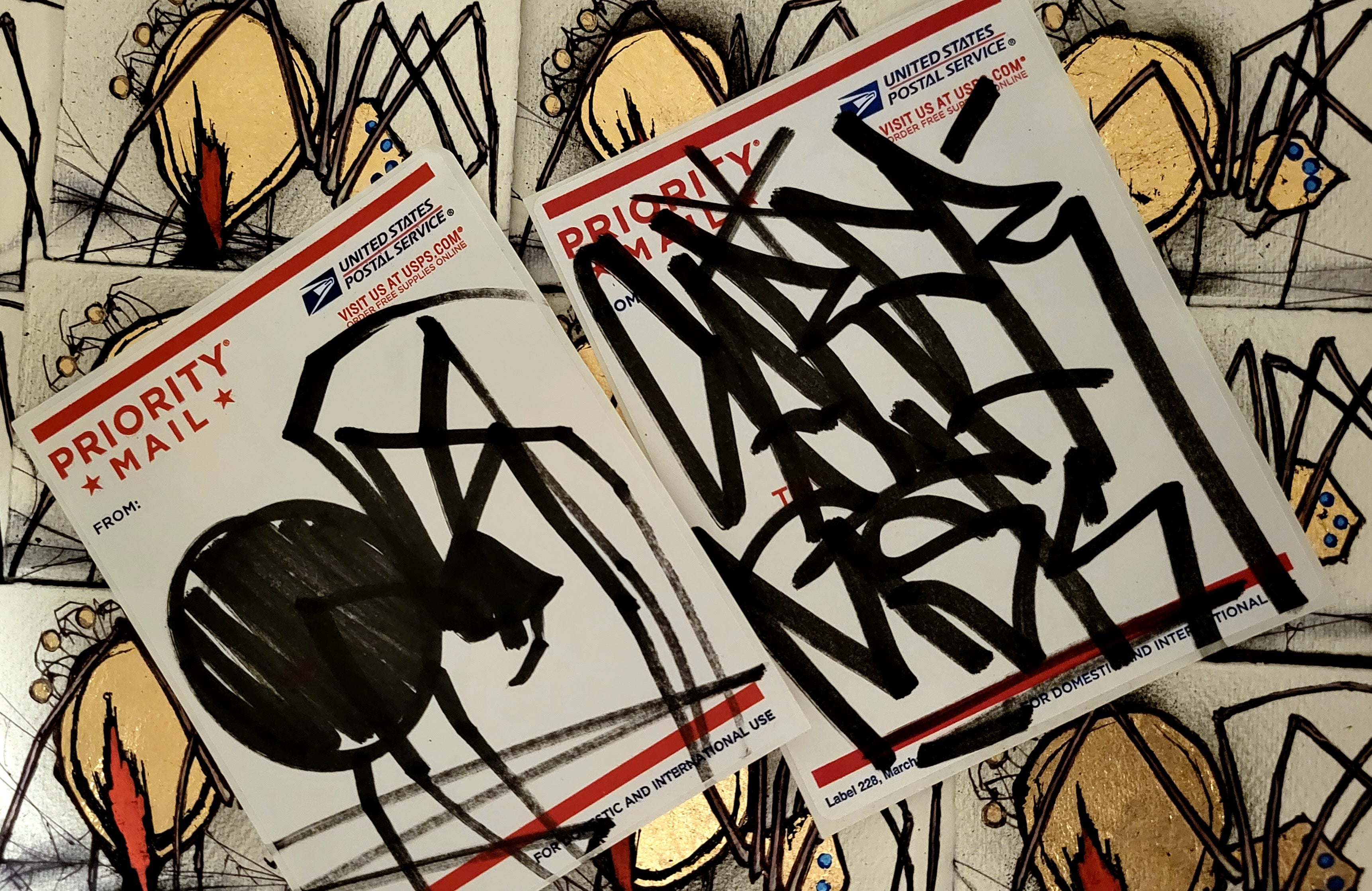 Gold-Leaf Spiders
Regular price
$85.00
Sale
Mini-GoldLeaf Spiders
Hand Painted Originals with 23./ k Dream Gold Leaf, my favorite shade.
I finally got the chance to play with the gold leaf and this spider series.
 Spraypaint, GoldLeaf, Markes and Charcoal Pencil 
Roughly: 2.5" in x 4" in 
Edition of 27
Signed and numbered on back
Comes with 2 signed post stickers.